Actions and Detail Panel
2nd Annual Youth Summit Ages for 13 to 26 years of age
Sat, May 13, 2017, 10:00 AM – 4:00 PM
Description
Welcome to the 2nd Annual Youth Summit hosted by PATH Parent to Parent/Family Voices of CT and CT KASA (Kids As Self Advocates). CT KASA's program models leadership and the power of self advocacy.
This event is a one day conference that was designed for the youth by the youth, with assistance of many Connecticut Partners. Youth ages 13 to 26 will learn how to Self Advocate for themselves in school and in the work place, learn about Healthcare Advocacy, and also hear from their peers on how they started their own business and how some youth are working out in the community. They will have the opportunity to network with other youth talking about their successes and challenges they face. There will be some fantastic speakers and activities throughout the day.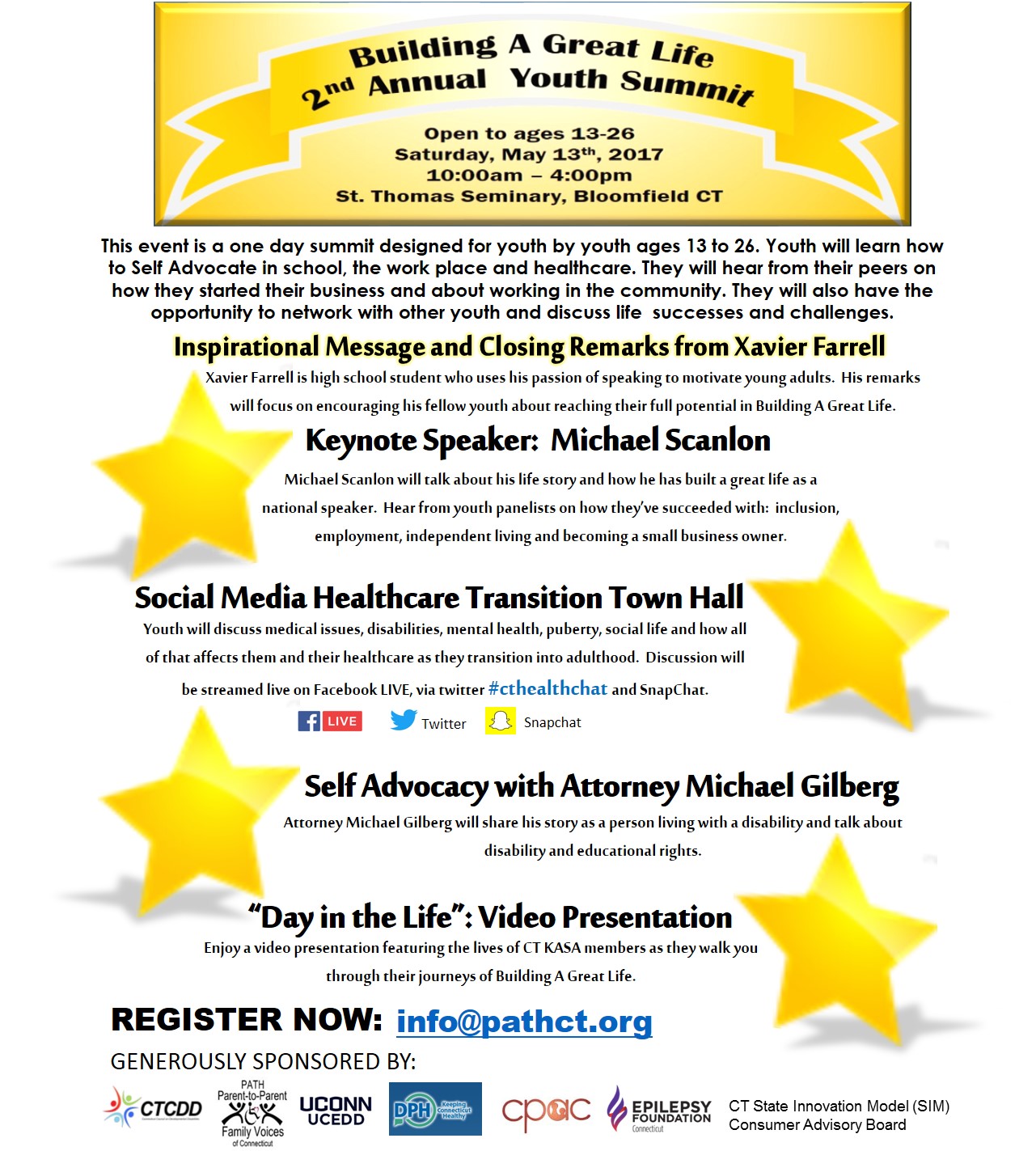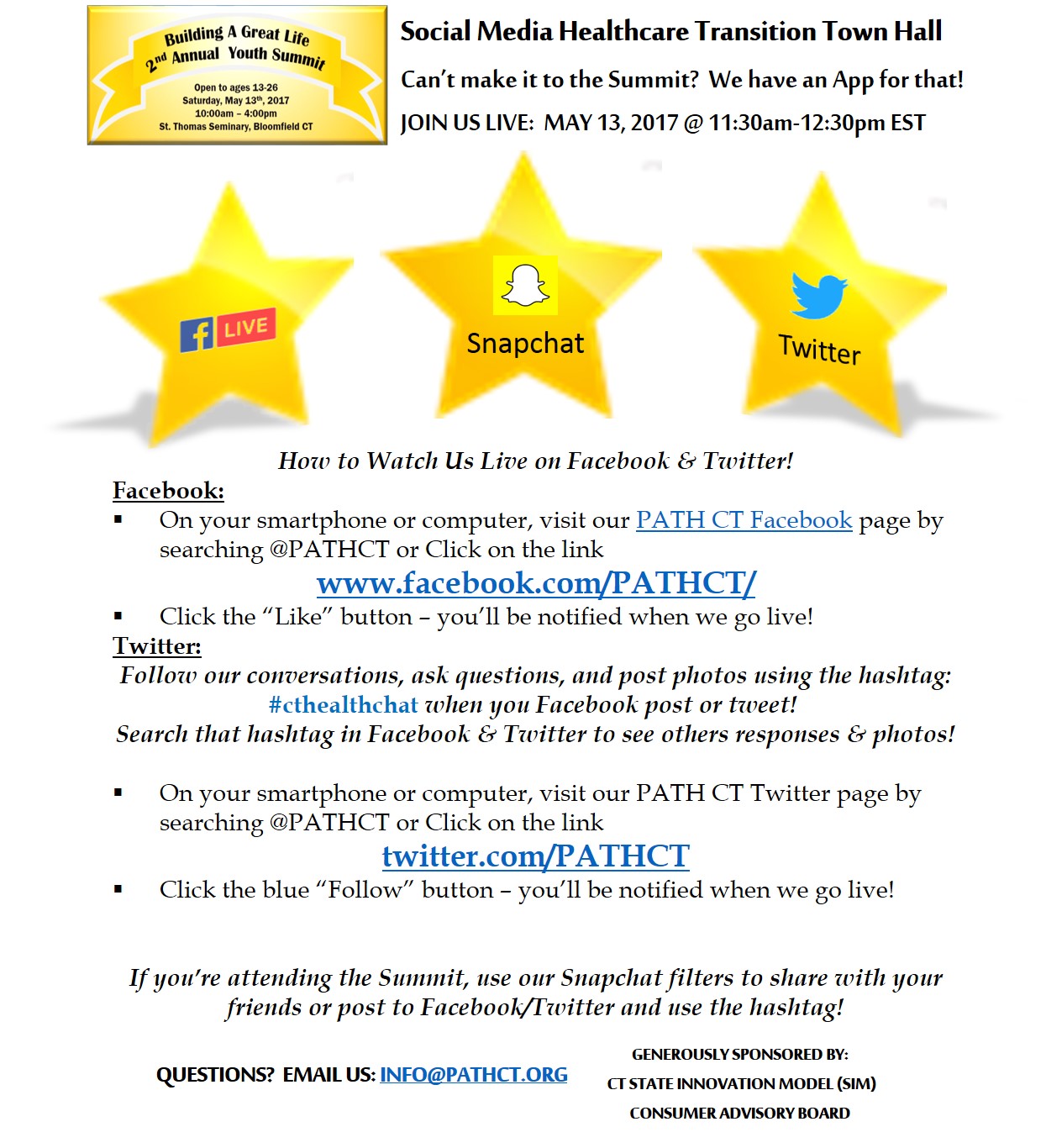 KASA (Kids As Self Advocates) is a national, grassroots project created by young people with disabilities for young people with disabilities. CT KASA is open to anyone with a disability ages 13 to 26.
CT KASA participants learn how to advocate for themselves and take control over their own lives.
CT KASA helps this happen by teaching young people about their rights and how to change the systems that affect their lives.
CT KASA Activities Will Include:
Monthly meetings (available via face to face, webinar or conference call)
Working on a personal development plan
Representing the voice of young people with disabilities at public events
Group youth leadership projects