Sales Have Ended
Registrations are closed
Please join us next year!
Sales Have Ended
Registrations are closed
Please join us next year!
Description
The Women's Innovation Network (WIN) and the Women's Colleagues Program (a partnership between Marquette University and Johnson Controls) invites High School Juniors and Seniors, Marquette undergraduate and graduate students, Marquette staff, faculty and alumni, industry professionals and community members to an informative celebration of women in STEM FIelds. Attend one session or stay all day!
The theme for this year's inspirational event will be Women in STEM Transforming Milwaukee. We will explore a number of ways that people are actively working to make Milwaukee a better place for Women in STEM.
Agenda
7:30 – 8:00 Registration
8:00 – 8:15 Introduction of Opening Keynote from College of Engineering
8:15 – 9:00 Opening Keynote – Irissole Arce
9:00 – 9:15 Transition
9:15 – 10:00 Breakout 1
10:00 – 10:15 Transition
10:15 – 11:00 Breakout 2
11:00 – 11:15 Transition
11:15 – 11:30 Introduction of Closing Keynote
11:30 – 12:15 Closing Keynote – Nadiyah Johnson
12:15 – 1:15 Intergenerational Networking Luncheon
1:15 – 1:30 Conclusion
---------------------------------------------------------------------------------------------------------------------------------------
Opening Keynote - Irissol Arce, Assistant Director, Northwestern Mutual
Social Impact Strategist, Leadership Coach and Founder of the Woke Boss blog, Irissol Arce shares how her life experiences have shaped her career, and how the lessons she's learned along the way inform her approach to diversity, equity and inclusion in the social sector as well as in the startup, innovation and tech ecosystem. In her talk, you'll not only hear how systemic bias can seep into everyday work culture but you'll also get key takeaways on how she has used her "otherness" to set herself apart for the better.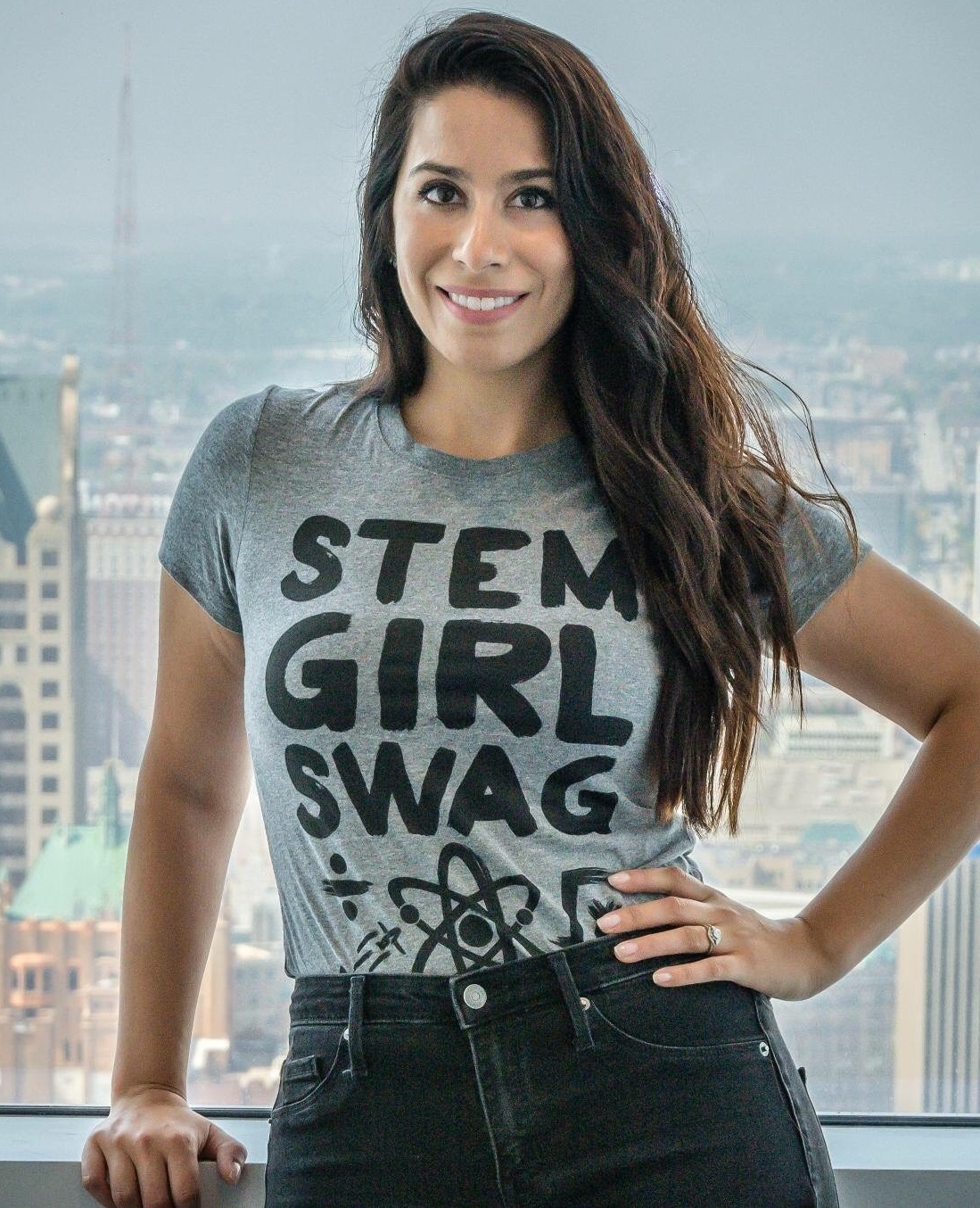 Closing Keynote - Nadiyah Johnson, Founder of Jet Constellations and The Milky Way Tech Hub.
Nadiyah shares about the significance of courage and how this virtue has helped to guide her footsteps throughout her journey of driving diversity in Milwaukee's Tech Ecosystem. In her talk, you will hear her perspectives on innovating, shifting cultures and being a visionary leader. Nadiyah takes you on her journey of transforming Milwaukee into The Milky Way Tech Hub.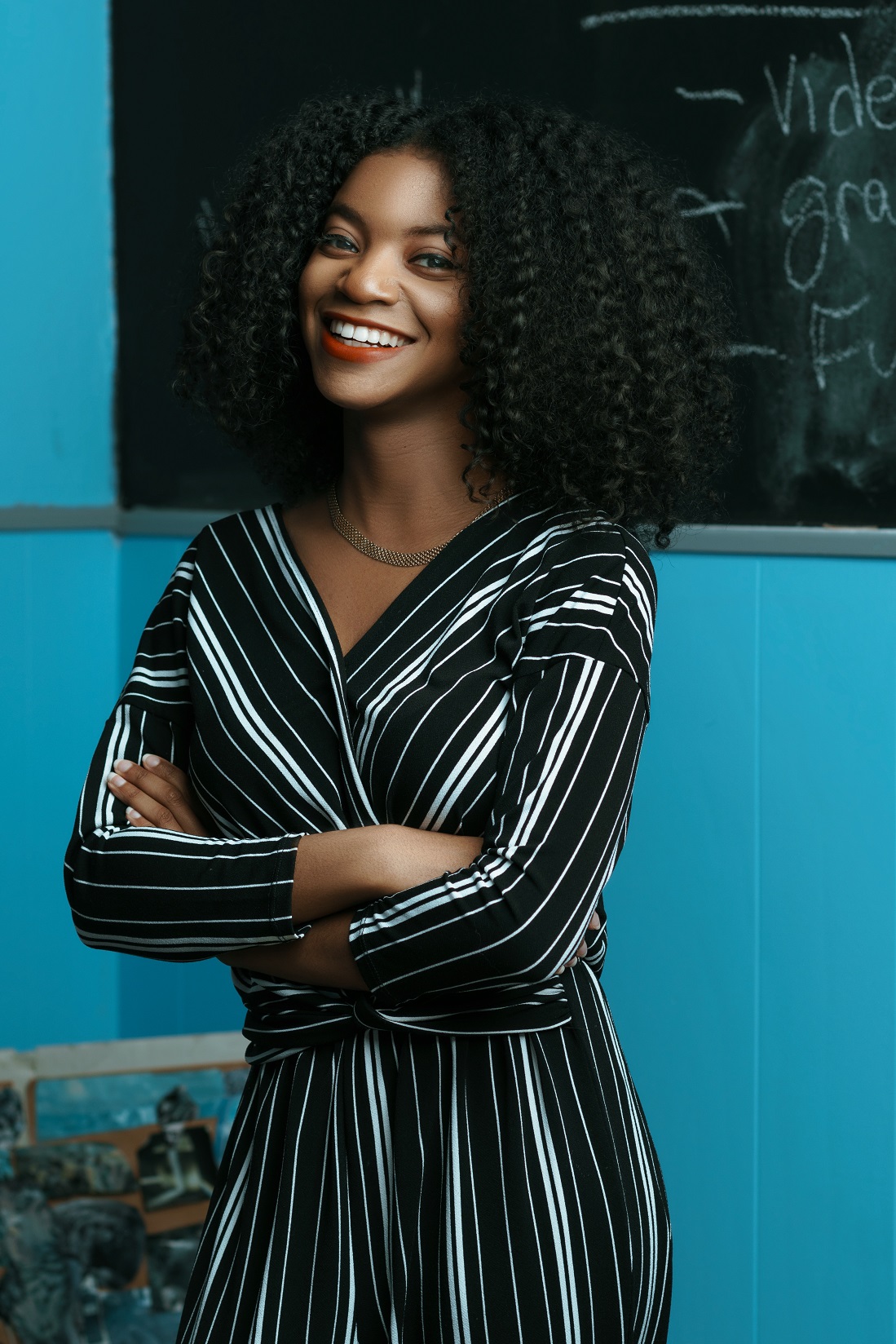 ---------------------------------------------------------------------------------------------------------------------------------------
Breakout Session Leaders
Kirsten Helgeson, Founder, Just a Girl
Learn how Kirsten is using Tech to Drive Mental Health and Women's Empowerment Efforts Globally
Armed with expertise and experience, Kirsten founded Just A Girl (JAG) to welcome women and girls of all ages, backgrounds and beliefs to come together to build a global sisterhood of support and solutions. Initiatives within JAG include Girl Talk Radio (on-demand radio and podcasting featuring honest conversations about the emotions and experiences weighing heavy on the hearts of women worldwide), and JAG Grow (tools that help individuals and organizations heal and transform).
Jessica Cropp, Co-Founder and COO, kNEEBU
Learn how Jessica is using Tech to influence the Future of Work in Milwaukee
Jessica is transforming Milwaukee with tech by creating a platform that will reduce unemployment and enable service providers to achieve financial self-dependence. Jessica's app kNEEBU to makes it easier for individuals to monetize their skills, expertise, hobbies and passions, so they can make a living from what they truly enjoy doing. Learn about how her personal journey led her to her current enterprise.
Tanzania Sewell, Founder Beyond STEM
Learn how Tanzania is inspiring the next generation of technologists
Changing the face of tech requires smashing the notion of what it means to be a techie by early and effective exposure within the very communities currently underrepresented in tech. Join Beyond STEM for a discussion on what it takes to truly inspire the next generation of technologists within the Greater Milwaukee Area. We'll share our perspective on the new relationships required between K-12 institutions and non-profits powered by those with the experience to truly paint the picture between K-12 and tech careers.
Jennifer Ketz, Co-founder Lift-up Careers Milwaukee
Learn how to influence and change the narrative about technologists
There are biases all around us, especially in technology. We see it. We hear it. We feel it. During this session we talk about our assumptions and how we can pause, recognize and change those assumptions.
---------------------------------------------------------------------------------------------------------------------------------------
Informative Displays
MEd in STEM Teaching
Marquette University's College of Education and Opus College of Engineering have been awarded a grant from the National Science Foundation Robert Noyce Teacher Scholarship to develop and implement a 14-month Master's Degree program for new science, technology, engineering, and math (STEM) teachers. Applicants to this accelerated program, which started in the summer of 2018, must have a bachelor's degree in a STEM discipline.
Opus College of Engineering provides middle school and high school students with a variety of opportunities to experience engineering in action through Pre-College Outreach Programs. Our programs challenge students to be critical thinkers, problem solvers and leaders to better society through engineering while visiting our state-of-the-art facilities and meeting current Marquette Engineers.

Engineering Leadership Academies
Engineering Institutes
Girls Who Code
High School Visits
SUPREMES (Students Understanding Principles of Research Education through Medicine, Engineering, and Science)
The Marquette University Graduate School includes 70 doctoral and master's degree programs and 21 graduate certificate programs. Although our skills are diverse and our interests widespread, you'll find a few common themes that unite us.
Husco is a privately-owned company specializing in high performance hydraulic and electro-mechanical components. We have over 30 years of experience designing and manufacturing components for Automotive and Off-Highway applications, and we pride ourselves on our collaborative relationships with our customers.
STEM Role Models Hall of Fame - Nevertheless, a podcast that tells the stories of women who are transforming teaching and learning through technology, commissioned another four female illustrators from South America, Africa, the Middle East and China to create a set of STEM Role Models posters celebrating a different woman innovator everyone should know.
The Marquette University Women's Innovation Network (WIN) creates a comprehensive network designed to support the advancement of women, people of color, first-generation college students, the LGTBQ community and others currently under-represented in innovation and entrepreneurship. WIN plans, co-sponsors and promotes a variety of events that encourage inclusive innovation.