2nd Annual Wealth Summit: Beyond the Money
Actions and Detail Panel
2nd Annual Wealth Summit: Beyond the Money
Sat, April 22, 2017, 8:00 AM – 2:00 PM EDT
Description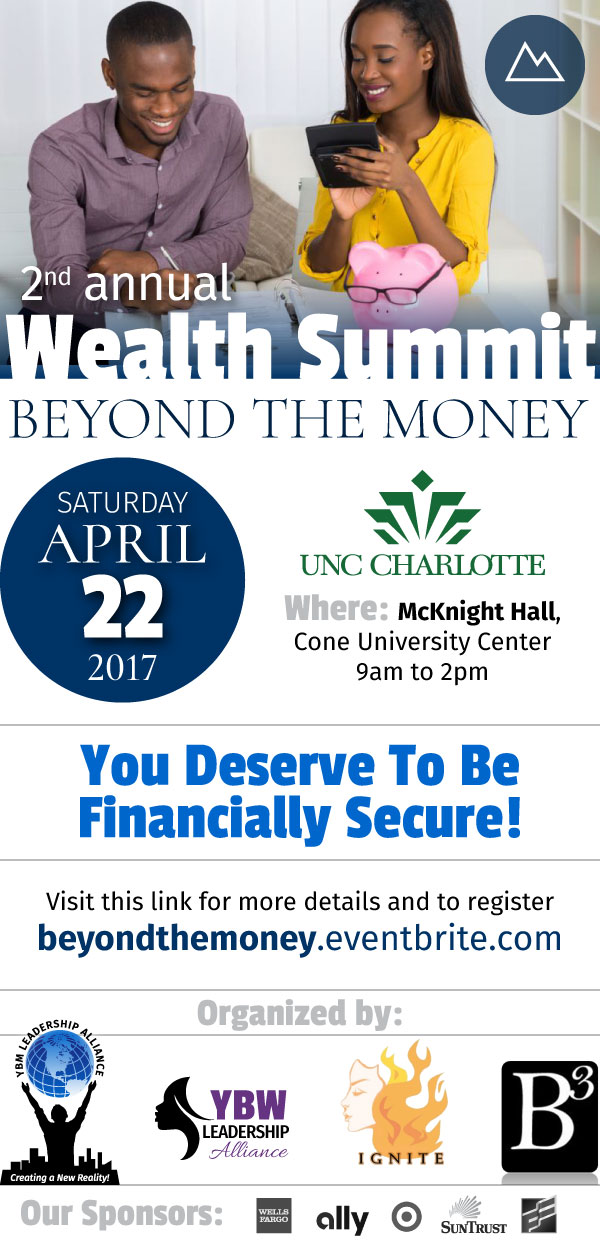 Students & Adults join us for this important day! We will conduct free workshops that will provide information on how to avoid the pitfalls of credit card debt, the importance of having a monthly budget, and how to save and invest for an enjoyable retirement. Join us as we venture beyond the money!
Continental breakfast & snacks provided / Lunch presented by: Federal Reserve Bank of Virginia
Check out the session topics below!
Key Note
Ken Currence, Performance Improvement Concepts
Student Sessions
Basics of Finance – Mary Lou Daly, Bragg Financial
o

Creating & tracking your budget

o

Types of bank accounts

o

Credit Management
How Money Works
– Ramone Givens, PMD Financial Advisor
o

Workplace benefits (401K) & other investments

o

How to manage your pay

o

Difference between savings and investing
How to Build Wealth
– Allonte' Tuppins, Silver Fox Kutz & Cleaning Service
o

Importance of creating residual income streams

o

Types of Entrepreneurship

o

Benefits & Challenges of Entrepreneurship
Adult Sessions
Make Your Money Work for You – Ally Bank Representative
o

Budgeting for financial success

o

Understanding & Managing Credit

o

Savings vs. Investing
Taking Care of Love Ones
Cynthia Richards-Donald, Mass Mutual Financial Group
o

Life Insurance: Single best way to transfer wealth and take care of

your loved one too

o

Long Term Care

o

Estate Planning





Preparing for the Golden Years
Centario J. Grier, New York Life Insurance Co.
o

Maximizing Investments (401Ks & beyond)

o

Pros & Cons of Whole vs. Term life

o

How to prepare for retirement




Date and Time
Location
University of North Carolina at Charlotte
Cone University Center
9025 University Rd, Charlotte, NC 28262
Charlotte, NC 28262