Description
WCS Talks is a TED Style event featuring the brightest minds and most inspiring stories of the clean economy metamorphosis occurring all over the world. The annual event features both women and men from a variety of sectors sharing their perspectives and challenging our assumptions.
This year we are extending our program to a full day of talks and networking, and we want to see you there!
Agenda

November 7, 2015
8:30 - Open doors/Breakfast

9:00 - Speakers 1-5

10:30 - Coffee Break




11:00 - Speakers 6-10




12:00 - Lunch

1:30 - Speakers 11-15




3:00 - Coffee Break




3:30 - Speakers 16-20




5:00pm - 7:00pm Networking Happy Hour
Click here for the 2014 WCS Talks videos
Sign up here to participate in the carpool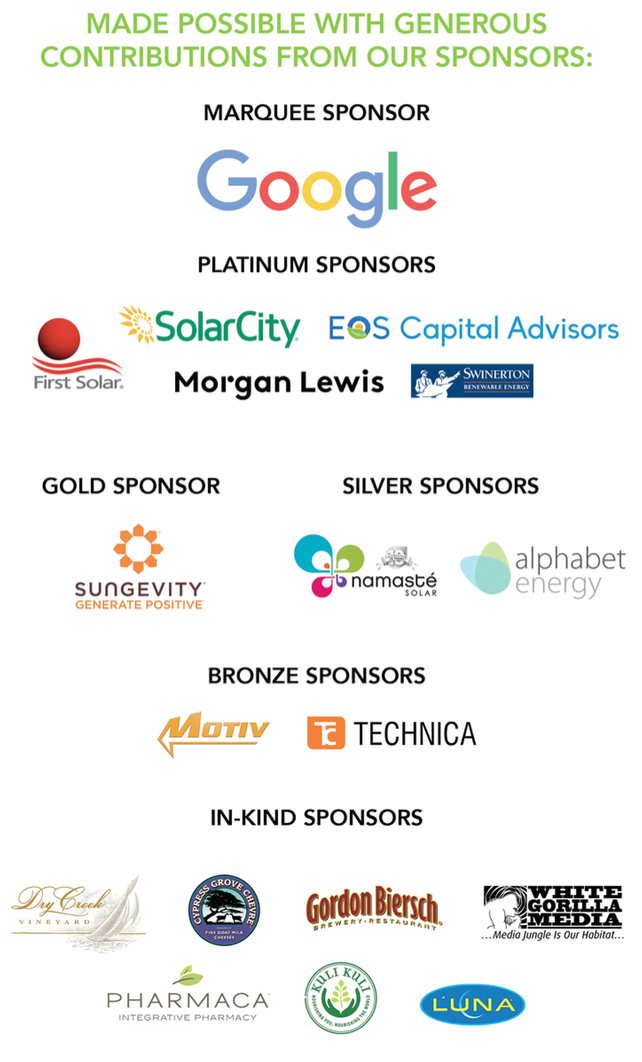 Find out about becoming a sponsor

Our 2015 Speakers: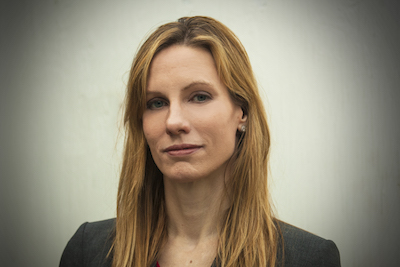 Kathryn Arbeit
Regional Director of Project Development
First Solar
Twitter handle: @FirstSolar
Kathryn Arbeit is a Regional Director of Project Development at First Solar currently leading development activities in the Southwest, including the 200 MW Playa Solar Project in Nevada. Kathryn has eighteen years of experience working with electric utilities in the U.S. and Canada and fifteen years of experience focused on large-scale renewable energy project development. She previously led First Solar's project development activities in the Eastern US and Texas. She also led development of the 550 MW Topaz Solar Farm in San Luis Obispo County that is owned by Mid-American and currently under construction. Prior to joining First Solar, Kathryn was a Director of Business Development at OptiSolar Inc, initiating the development of Topaz and building a strategic solar project portfolio in the Western US. Before that, she led the development of 682 MW of wind energy projects currently operating in Oregon and Texas at Orion Energy LLC (now BP Alternative Energy). Prior to Orion, Kathryn worked in energy efficiency and renewable energy consulting. Kathryn received a BS degree in Earth Systems Science with honors and a focus in Energy Science and Technology from Stanford University.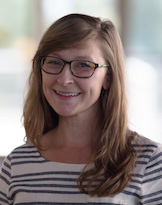 Lindsay Baker
President
Twitter handle: @lindsaytherobot
Lindsay Baker is a technologist and catalyst of the cutting edge in green building, having led some of the most successful green building initiatives in the country. Lindsay is a member of the founding team of Building Robotics, a software company backed by Google Ventures, The Westly Group, Claremont Creek and others. At Building Robotics, she has led the growth of the first product, Comfy, a Nest-like thermostat for commercial buildings, of the business to over 3 million square feet in one year. She was a lead convener and author of the LEED green building rating systems, as well as having worked in Google's real estate sustainability team. She did her PhD work in Building Science at UC Berkeley on human interactions with the built environment, and has published broadly on these issues and others throughout the green building community.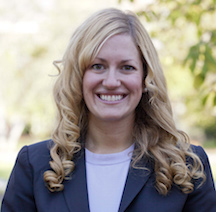 Kate E. Brandt
Google Lead for Sustainability
Kate recently joined Google, Inc. where she leads sustainability policy and strategy across Google's worldwide operations and products. Previously Kate served as President Obama and the Nation's first Chief Sustainability Officer. In this capacity, she was responsible for promoting sustainability across Federal Government operations including 360,000 buildings, 650,000 vehicles, and $445 billion annually in purchased goods and services.
Prior to the White House, Kate held several senior roles in Federal Government including Senior Advisor at the U.S. Department of Energy, Director for Energy and Environment in the White House Office of Presidential Personnel, and Energy Advisor to the Secretary of the Navy.
Kate received a Masters degree in International Relations from the University of Cambridge where she was a Gates Cambridge Scholar. She graduated with honors from Brown University.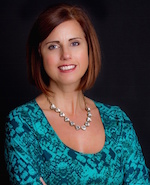 Paige Carratturo
CEO Founding Partner
Paige Carratturo is the CEO and Founding Partner of Enertech Search Partners, established in 2009. At EnerTech she leads relationship development and high-value recruiting within the energy and sustainability markets, with a particular focus on sustainable business systems and smart grid technology companies. She exclusively represents growth companies with track records of executing transformative deals, as well as top preforming revenue generators.
Before founding Enertech, Paige was a Senior Executive Recruiter of Energy and Technology at Richard, Wayne & Roberts, one of the largest single-office contingency search firms in the country. There she built and led a niche practice in Energy Technology and Services and served clients across a broad swath of the energy sector.
Throughout her career, Paige has held Director level positions in both marketing and business development and spent considerable time focused on strategic recruiting, as a key function of those positions.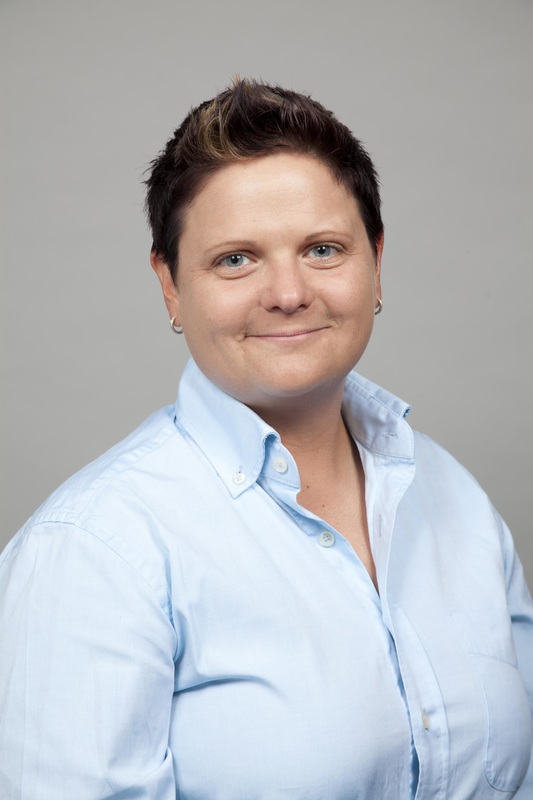 Sara Carroll
Assistant Project Manager
Swinerton Renewable Energy
Twitter handle: @SwinertonSolar

Sara Carroll is an Assistant Project Manager for Swinerton Renewable Energy working on the construction sites across the country. Currently residing in Alameda, Sara earned her BA in Biology/Mathematics from Ursuline College and obtained her Masters in Environmental Engineering from National University. During the last eight + years, she's worked as an Environmental Scientist, Quality Assurance Engineer and Environmental Engineer for a couple of engineering firms as well as for the Department of Energy. Sara comes to us most recently from the oil and gas industry as a PM consulting for both PG&E and Sempra. A native Ohioan, she is a huge Buckeye fan, even going so far as to name one of her dogs after the team! Sara enjoys golfing, baseball and hitting the road in her Airstream.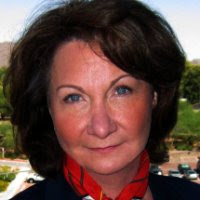 Cynthia Christensen
Co-Owner | Commercial Sales Director
Namasté Solar
TWitter handle: @NamasteSolar

Cynthia Christensen has over 25 years in the renewable market from manufacturing expertise, to global large scale renewable utility scale projects. Cynthia's leadership has led to some of the largest Concentrated Solar Projects (CSP), co-generation and photovoltaic projects. She began her career as a material science engineer and developed many of the manufacturing techniques used today for polysilicon development, cell and module high volume production and state of the art LED technology.
Throughout her career, Cynthia's focus has been on expanding a holistic approach of incorporating highly effective energy management through software, deep retrofits and renewables in a bundling approach that provides the greatest returns on large buildings. Cynthia is also actively involved in the commercial photovoltaic initiative. She received her MBA, International Finance, at Thunderbird International School of Management, and her ABS, Material Science, from AZ State Univ. in Tempe, AZ. In her spare time, Cynthia enjoys running and hiking in the Colorado Mountains, as well as scuba diving and snorkeling in Hawaii.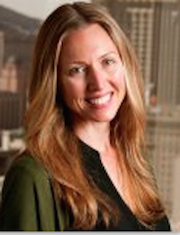 Jessie Denver
Program Director
Twitter handle: @votesolar
Jessie directs Vote Solar's work on reducing solar soft costs and collaborates with private and public sector organizations on bulk solar procurement programs. Prior to joining Vote Solar, Jessie was with the City of San Jose for 8 years and served as Energy Officer and Solar Program Coordinator. She has a Masters degree in Environment & Community Planning and undergraduate degree in Environmental Science. Jessie is also adjunct faculty in the Environmental Studies Department at San Jose State University.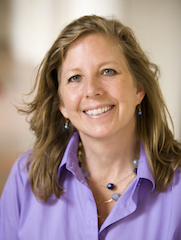 Joyce Dickerson
Google Global Data Center Sustainability
Joyce Dickerson leads Global Data Center Sustainability at Google. She engages across the data center, server and infrastructure groups to develop, coordinate and lead programs that drive the efficiency and sustainability of Google's technical infrastructure.
Previously, Joyce was Director of Sustainable IT at Stanford University where she developed and led sustainability programs covering Data Centers, Server Rooms, High Performance Computing, Personal Computing, and Office Equipment. She engaged teams across the campus to identify areas where University staff and faculty could work together to tackle some of the most challenging issues related to global warming and energy usage reduction.
Prior to joining Stanford, Joyce spent 15 years leading business development and product management for technology firms in Silicon Valley. Earlier in her career, she was at McKinsey and Company, where she advised major technology clients on strategic and operational issues. Joyce holds an MBA and BS Industrial Engineering, both from Stanford University.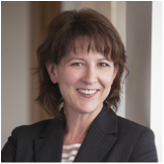 Ella Foley Gannon
Partner
Morgan Lewis
Twitter handle: @MorganLewisLaw

Recognized as one of the leading permitting and siting lawyers in California and an authority in endangered species, wetland, water quality, and water rights issues, Ella Foley Gannon represents clients before a myriad of state and federal regulatory agencies, focusing her practice on federal and state environmental laws, natural resource permitting, and land use entitlements. She assists developers and landowners who undertake complex development projects, including renewable and traditional energy and transmission projects, as well as residential, commercial, industrial, and mixed-use projects.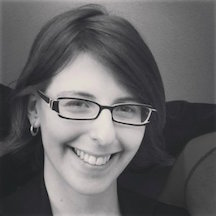 Elena Foukes Lucas
CEO & Co-Founder
Twitter handle: @ElenaSCS @UtilityAPI
Elena is co-founder and CEO of UtilityAPI. Elena began her career at PG&E, where she managed a $200M budget for low income energy efficiency programs and distributed generation. She is on the board of Women in Cleantech and Sustainability and co-chair of the finance committee. She holds a Master's of International Economics with a focus on econometrics and energy policy from UC San Diego. She curates a website and newsletter of all the energy, tech, and career development events in the bay area, ElenaLucas.co. She is originally from metro-Detroit, paints abstract landscapes, and is a Girl Scout Gold Awardee.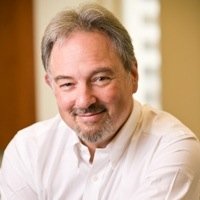 Nat Goldhaber
Managing Director
Nat Goldhaber is a co-founder of Claremont Creek Ventures. Nat brings more than 30 years of information technology experience across Internet, networking, energy, healthcare, and transportation sectors as a successful investor and entrepreneur.
Nat has a strong record investing in technology startups across broad-impact industries. Nat has represented CCV on the boards of Clean Power Finance, Building Robotics, EcoFactor, RidePal, and DNAnexus. He also served as Director at Adura Technologies (acquired by Acuity Brands).
Prior to Claremont Creek Ventures, Nat was founder and CEO of Cybergold and founding CEO of the multimedia joint venture between IBM and Apple, Kaleida Labs. Nat was also the founder and CEO of Centram Systems West, developer of the first IBM/Macintosh local area network (TOPS), and acquired by Sun Microsystems where Nat served as Vice President.
Nat holds Masters and PhD (hc) degrees in Education and is an emeritus member of the Executive Board of the College of Letters and Science at UC Berkeley; Advisory Board member of the Lester Center for Entrepreneurship and advisor to the Center For Entrepreneurship and Technology (CET) at UC Berkeley.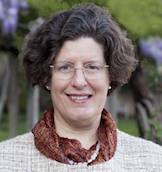 Marianna Grossman
President and Executive Director
Marianna Grossman leads Sustainable Silicon Valley (SSV), network of more than 100 businesses, governments, research and civic organizations founded in 2000 bringing the ingenuity of Silicon Valley to create a more sustainable region and world. Under her leadership, SSV delivers programs that inspire action. SSV's Net Positive initiative is catalyzing action towards a common vision of a resilient region that generates surplus renewable energy, sequesters more carbon than emitted and uses local water resources by 2050. Ms. Grossman's previous roles include Partner for Sustainability and Innovation at Minerva Consulting; investor in high tech start-ups; and corporate roles in the automotive, computer and semiconductor industries. She serves on the Board of Transportation Choices for Sustainable Communities, the Sustainability Committee of the SF Bay Area Super Bowl 50 Host Committee, the advisory council for the sustainability and climate action plan for the City of Palo Alto and the California Congress of the International Living Future Institute. She earned an MBA from Yale University and a BA, cum laude, with distinction in Policy Studies, with a focus on the Policy of Social Change from Dartmouth College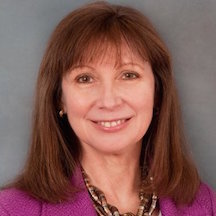 Christine Hertzog
Managing Director
Christine Hertzog is the founder and Managing Director of SGL Partners and the Smart Grid Library, delivering consulting and information services for the Smart Grid and Smart Infrastructure ecosystems. Her firm provides pragmatic guidance to vendors, utilities, and governmental entities, covering a broad range of needs such as market entry strategies and design and deployment of consumer-centric utility operations that incorporate data privacy.
Ms. Hertzog is the author of the Smart Grid Dictionary and co-authored The Smart Grid Consumer Focus Strategy and Data Privacy for the Smart Grid. She is a recognized thought leader and regular speaker at industry conferences and writes a syndicated blog about Smart Grid and Smart Infrastructure topics. Based in Silicon Valley, Ms. Hertzog serves as an advisor to Smart Grid startups and industry associations and publications. She has a Master of Science degree in Telecommunications from the University of Colorado – Boulder.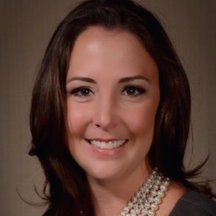 Madeleine Houghton
VP of Finance
Madeleine is responsible for Sunverge's financial planning and analysis operations. An expert in corporate finance strategy and restructuring, Madeleine is responsible for developing strategies to enable Sunverge's attainment of long-term sustainable growth and profitability. Prior to Sunverge, Madeleine held various finance and operational roles at Bose Corporation and The Boston Consulting Group. Madeleine holds B.A./B.S. degrees in Finance and Accounting from Villanova University and an MBA from Northeastern University.
a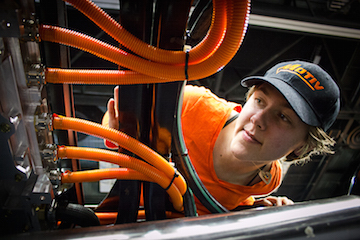 Kim Kilday
Embedded Software Engineer
Twitter handle: @kim_kumquat
Kim Kilday is an embedded software and support engineer at Motiv Power Systems, a Bay Area startup which develops all-electric powertrains for large vehicles including school buses, shuttles, and refuse trucks. Sustainability has been Kim's passion since she was very young and growing up in Portland, Oregon. In 2013, she earned a BS in Engineering from Harvey Mudd College with departmental honors. While in school, she sought out projects that focused on green tech and was president of the Engineers for a Sustainable World chapter. In spring of 2012, she studied abroad in Berlin where she was able to pursue specialized courses on energy storage and photovoltaic technology. Kim is thrilled to be working in the green tech industry. At work she focuses on building strong relationships with customers, identifying places for product improvements, and emphasizing safety in the workplace. In her free time, Kim enjoys painting and tandem bicycling.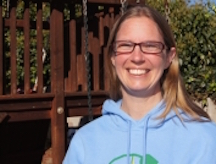 Erica Mackie
CEO & Co-Founder
Twitter handle: @GRID
Erica Mackie co-founded GRID Alternatives in 2001 and has developed it into a major national non-profit.
Ms. Mackie has received numerous awards for her leadership of GRID Alternatives, including the Governor's Environmental and Economic Leadership Award in 2008, the New Leaders Council Energy Leadership Award in 2009, the James Irvine Foundation Leadership Award in 2010, the US Green Building Council's Green Building Super Hero Award in 2010 and the 2013 Clean Energy and Empowerment Award from C3E. Ms. Mackie's professional experience prior to GRID Alternatives included work in the social sector, first with survivors of domestic violence and then with youth at risk, as well as work in renewable energy and energy efficiency consulting and sales. She holds two bachelor's degrees from Southern Illinois University, one in Mechanical Engineering and the other in Physics.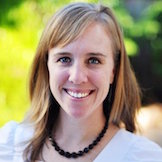 Molly Morse
CEO & Co-Founder
Dr. Molly Morse is the CEO and co-founder of Mango Materials, a San Francisco Bay Area-based start-up company that uses methane gas to feed bacteria that manufacture a biopolymer. Molly received her Ph.D. in Civil & Environmental Engineering–with an emphasis on anaerobic biodegradation of biocomposites for the building industry–from Stanford University, and her B.S. in Civil and Environmental Engineering from Cornell University. Dr. Morse has contributed to multiple patents, publications and presentations. Along with other Mango Materials team members, she is currently working to up-scale the technology of using methane gas to produce a biodegradable polymer.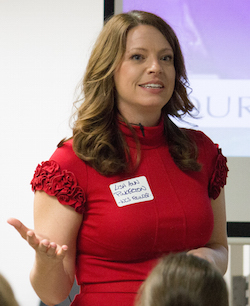 Lisa Ann Pinkerton
Founder
Twitter handle: @LisaPinkerton @WomenCleantech
Lisa Ann Pinkerton is founder of Women In Cleantech & Sustainability, a San Francisco Bay Area group dedicated to the advancement of women in various environmental and technology sectors. She is also Founder and President of Technica Communications, where she handles marketing, social media, content production and public relations for cleantech and biotech startups. Additionally, Lisa Ann is Co-Founder and Marketing Chair for the Global Cleantech Cluster Association, sits on the advisory board for the International Sustainable Fashion Week, and is an international speaker, moderator and documentary filmmaker. Lisa Ann is a former award-winning broadcast journalist who reported for National Public Radio, PBS Television, WPXI-NBC, American Public Media, and Free Speech TV.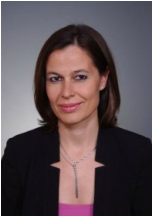 Ani Rouskova
Principal
EOS Capital Advisors

Ani Rouskova co-founded EOS Capital Advisors LLC in 2015. Ms. Rouskova is a tenured investment banker and financial adviser in the renewable, power, and utilities sectors. She has 15 years of experience in corporate finance and advising clients on M&A and capital raises. During her career, Ms. Rouskova has executed nearly $45 billion of transactions across 30+ financing and M&A mandates. She previously worked at Goldman Sachs, Marathon Capital, Putnam Lovell NBF, and Deloitte & Touche. Rouskova holds her Series 7, Series 79 and Series 63 Licenses.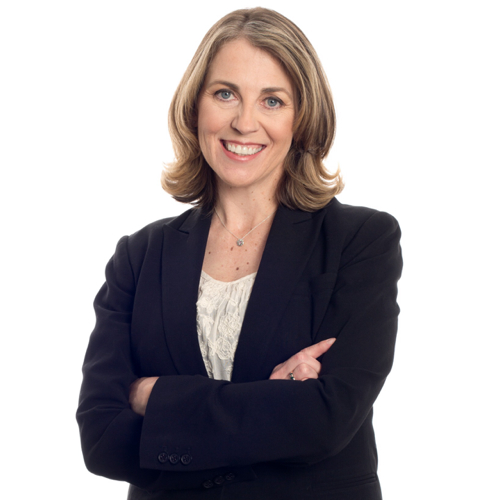 Fiona Taylor
Vice President, Asset Management
SolarCity
Twitter handle: @solarcity

Fiona Taylor leads a team of over 100 at SolarCity. She is responsible for managing $6+ billion of third-party investments in solar assets on behalf of SolarCity's investment funds, including capital deployment, portfolio management, finance operations, and contract management.
Prior to joining SolarCity, Ms. Taylor held positions at Visa, Fitch, and Standard & Poor's. She holds a Masters in Financial Law from the University of Southern Queensland.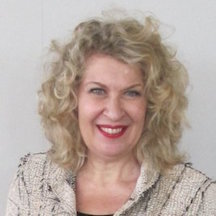 Cindy Thyfault
CEO & Co-Founder - International Speaker and Author
Cindy Thyfault, Founder and CEO of Westar Trade Resources, has over 30 years business experience in development, management and funding of projects, including advanced biofuels, renewable electricity, food and fiber manufacturing, green building products and residential and industrial construction, both domestically and internationally.
Ms. Thyfault established Westar Trade Resources in 1994 to provide independent feasibility studies, due diligence reports, and program application preparation services for USDA, DOE, DOD, SBA, and Ex-Im Bank and other export credit agencies, and has assisted clients to obtain over $1.1 billion in funding for over $2 billion in projects. She serves as the Renewable Energy Consultant for Broadway Capital, New York, NY which has developed several innovative bond finance structures for green projects. Also in the Business Development Committee for the Commercial Aviation Alternative Fuels Initiative (CAAFI), as well as both the ACORE Leadership Council and the ACORE Transportation Subcommittee.