Description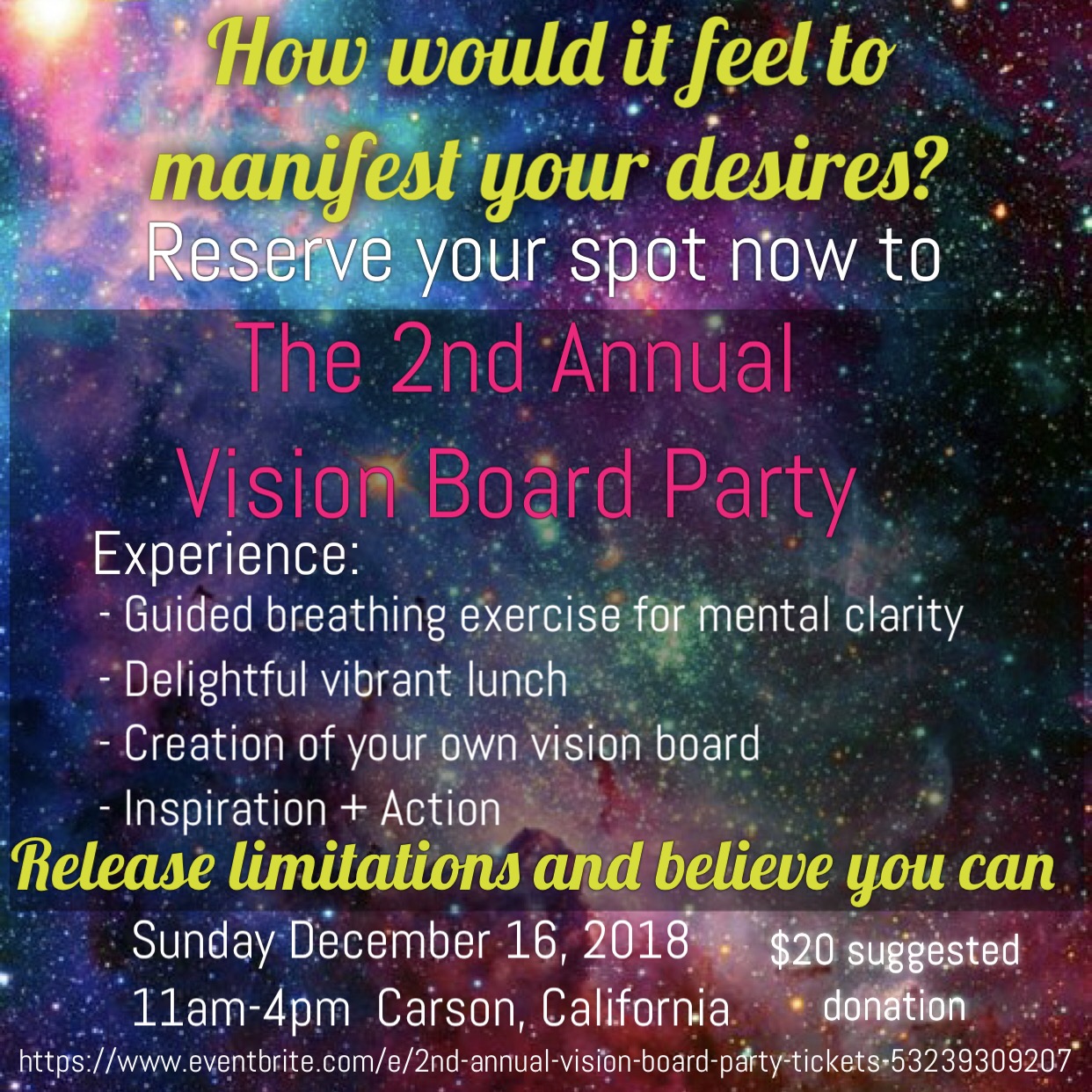 What do you want? What do you need? What are your passions? What do you desire?
How would you feel if you recieved your desire?
Join us at the 2nd Annual Vision Board Creation Party
Creating your vision boards allows you to create a visual of what you desire. You look at it every morning and every night and any time between to create exciting happy feelings about what you ARE creating now. Your vision boards inspires clarity, inspires belief and inspires action.
Vision board materials included in each ticket purchase. Please bring a journal and 2019 weekly planner.