Hosted by Alameda County Supervisor Nate Miley and the Illegal Dumping Task Force.
About this event
Speaker/Panelist Information
Conference Host:
Nate Miley was first elected to the Alameda County Board of Supervisors in November 2000 and is currently serving his sixth term. He represents District 4, which includes portions of Oakland, from Montclair in the north to Oracle Arena and the Oakland Coliseum in the south, the City of Pleasanton and the unincorporated communities of Ashland, Castro Valley, Cherryland, El Portal Ridge, Fairmont Terrace, Fairview and Hillcrest Knolls. In January 2021, he was appointed Vice-President by his colleagues on the Board of Supervisors.
Prior to representing District 4, he had the honor of serving the residents of Oakland City Council District 6 where he earned the moniker "maverick" for his tenacity in challenging the status quo and pursuing novel, grassroots-based solutions which leveraged community engagement to tackle issues and problems. As a County Supervisor, he continues to engage and empower communities, protect open space, strengthen our healthcare system, and create more livable and safe neighborhoods. He brings with him a commitment and platform to deliver and improve transportation, healthcare, public safety, and social services to his highly diverse constituent base.
_________________________________________________________
Questions? Contact:
Office of Alameda County Supervisor Nate Miley
Phone: (510) 272-6694
Email: d4illegaldumping@acgov.org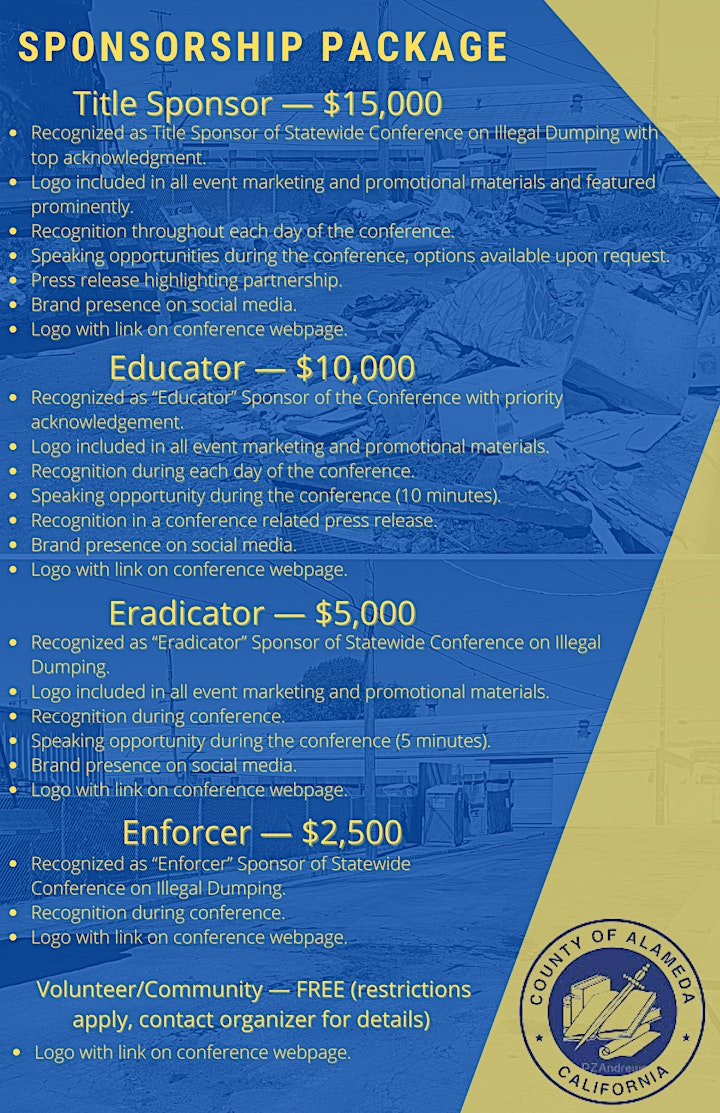 Please make checks payable to "Alameda County" with a memo of "Illegal Dumping Conference"
Mail to: ATTN: Supervisor Miley, 1221 Oak Street #536, Oakland, CA 94612
For additional information contact Erin Armstrong at Erin.Armstrong@acgov.org or 510-272-3691
For sponsorship information contact Ashley Strasburg Ashley.Strasburg@acgov.org or 510-670-5717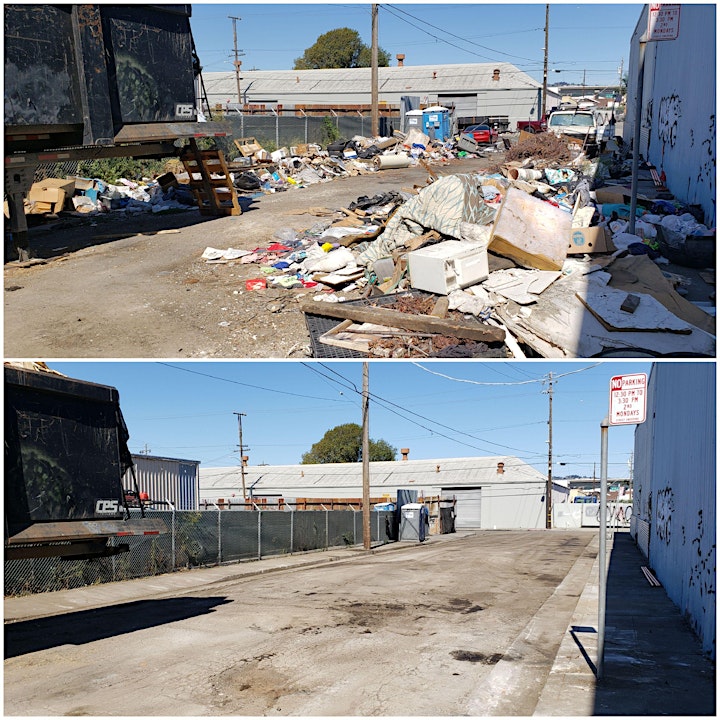 Organizer of 2nd Annual Virtual Statewide Conference on Illegal Dumping