2nd Annual Valentine's Day Soirée! TRUFFLES, ROSES & GIFTS FOR ALL LADIES!

Saturday, February 14, 2015 from 6:00 PM to 11:00 PM (EST)
Event Details
ICP Entertainment cordially invites yo to attend its
2nd Annual Valentine's Day Soirée!
Hosted at the enchanted Thai Food Restaurant: 
Thainy
394 3rd Avenue
(Btwn 27th & 28th Street)
New York, NY 10016
www.thainyrestaurant.com

6:00pm - 11:00pm
"EARLY BIRD TICKETS" HAVE NOW EXPIRED, "LATE BIRD TICKETS" ARE NOW AVAILABLE HERE ON "EVENTBRITE". 
TEXT VEENA K. AT 646 547-7280 FOR 20% OFF GROUP DISCOUNT TICKETS!.
DO NOT WAIT!. IT WILL BE $150.00 AT THE DOOR IF YOUR NAME IS NOT ON OUR OFFICIAL SOIREE RSVP LIST.
On this day that celebrates "LOVE", we plan to give just that to others less fortunate by donating a portion of our Soiree proceeds to "Saint Jude Children's Research Hospital"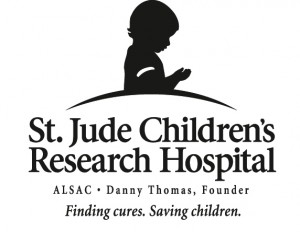 If you were fortunate to attend our 2014 Valentine's Day Soirée at the 5 Star Restaurant: "Tulsi", then you would know that "LOVE" was truly in the air, as well as the fine elegance which ads to its beauty. So this year 2015 prepare once again to be wined, dined and pampered to the "Nth Degree"
At this years 2nd Annual Event we promise to do it again, savoring your romantic taste buds with not Indian Cuisine, but the enchanting flavors of "THAI CUISINE" All soiree guests will enjoy a 3 course Meal with 1 Complimentary Cocktail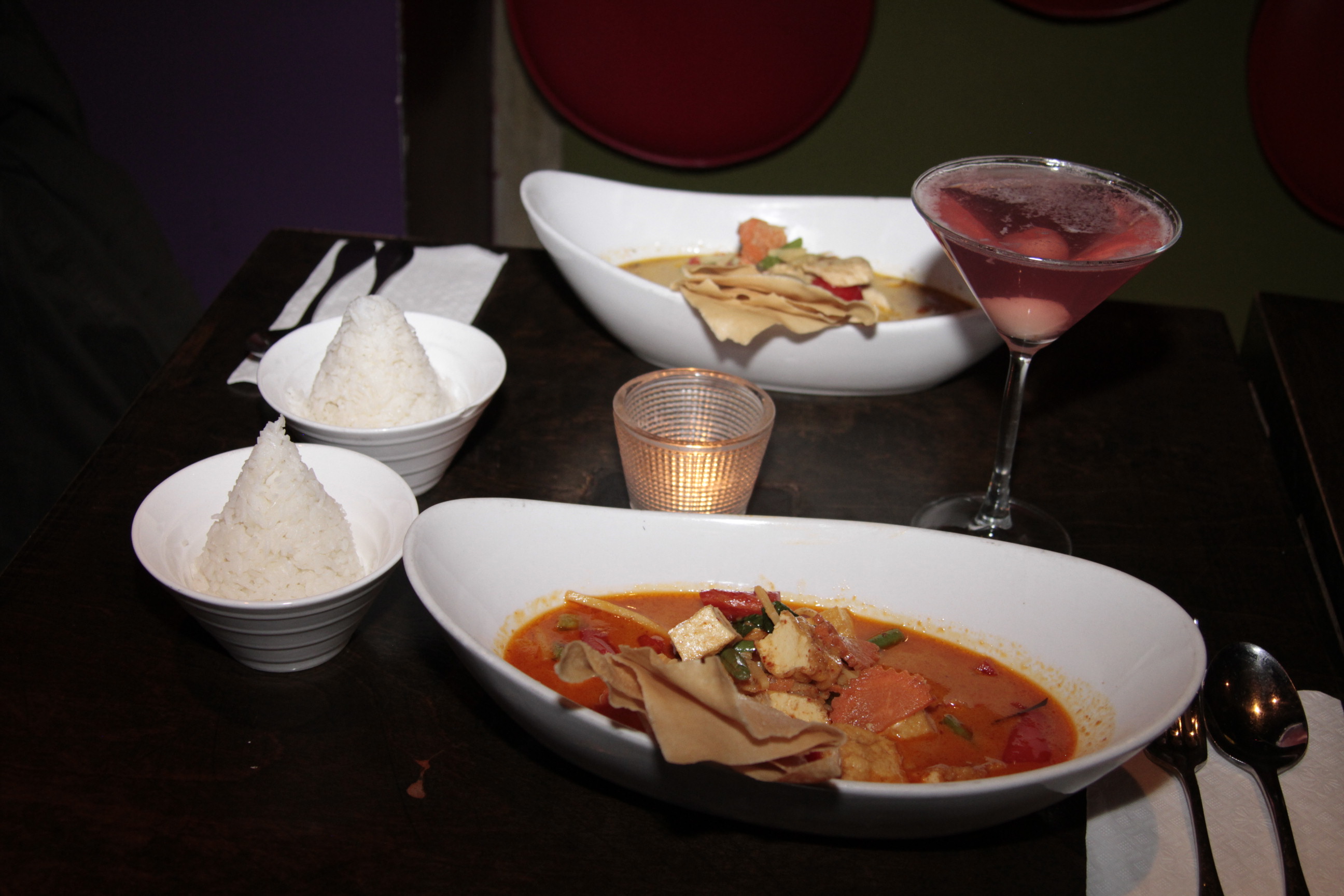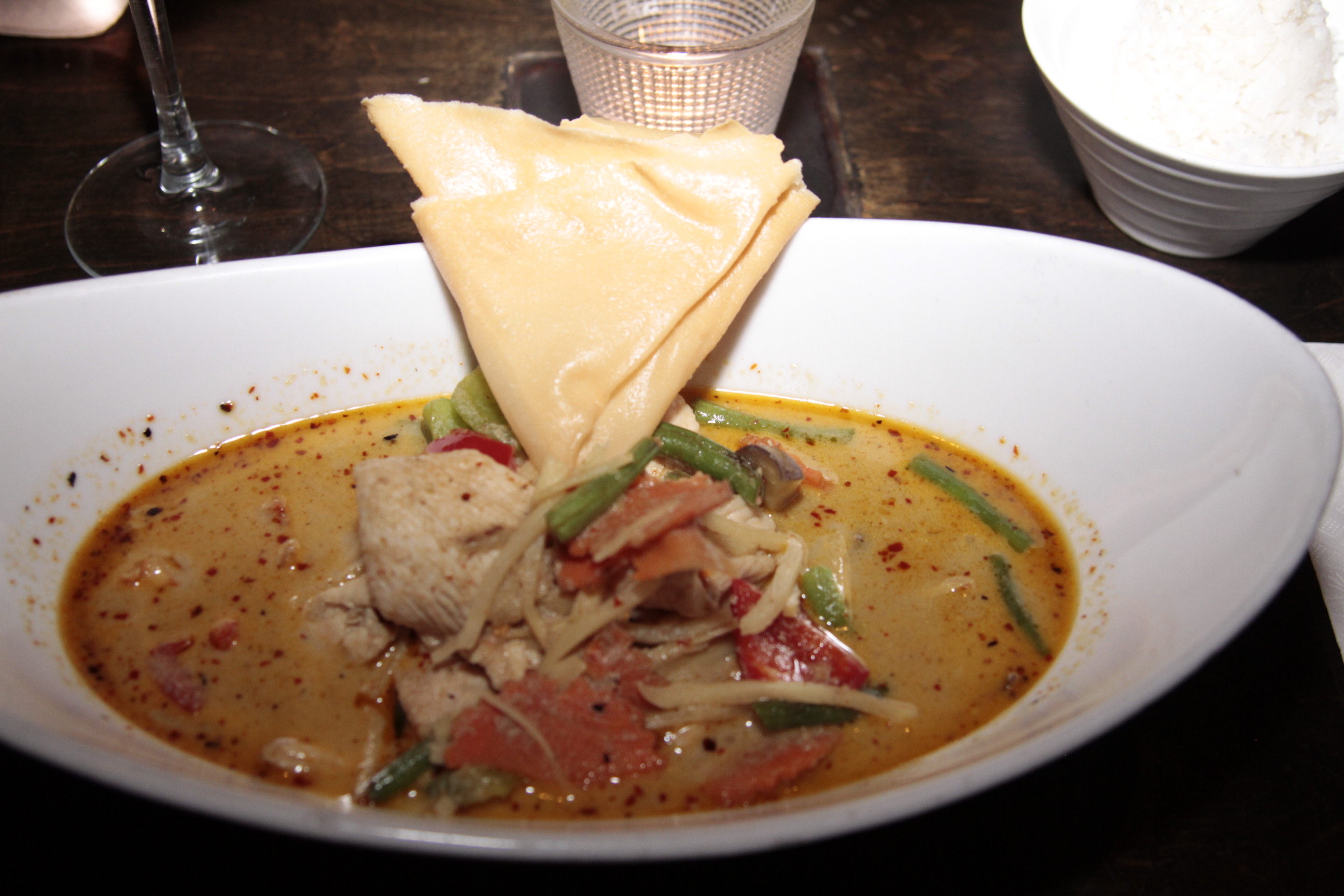 These are just a few of the gorgeous beauties who will be attending our 
"2nd Annual Valentine's Day Soirée" event.
So gentlemen DO NOT WAIT!, Purchase your tickets today and please dress to impress, get your white shirt, black suit or tuxedo ready for an unforgettable night of LOVE, Beauty and sheer Elegance......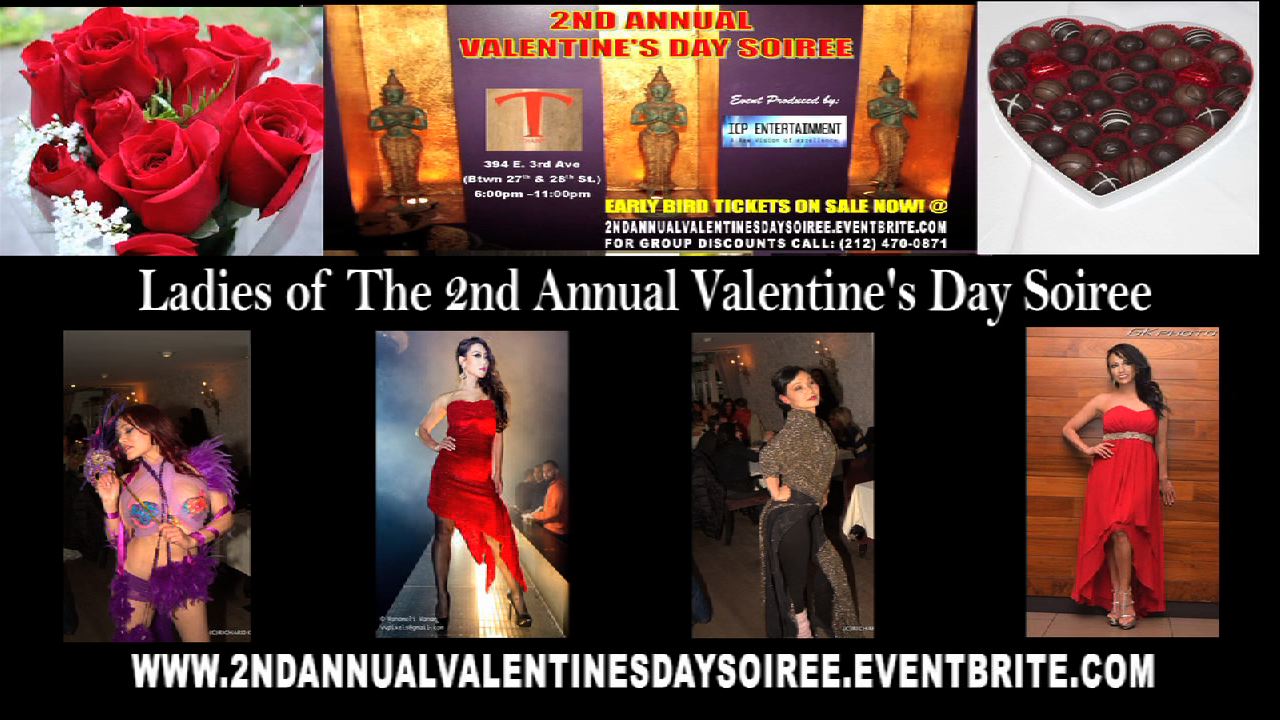 Our Amazing & Romantic Soiree will also feature the following:
1 Beautiful Long-stem Rose for all the ladies!

Yes Ladies a magnificent assortment of Roses will bloom in the name of "LOVE"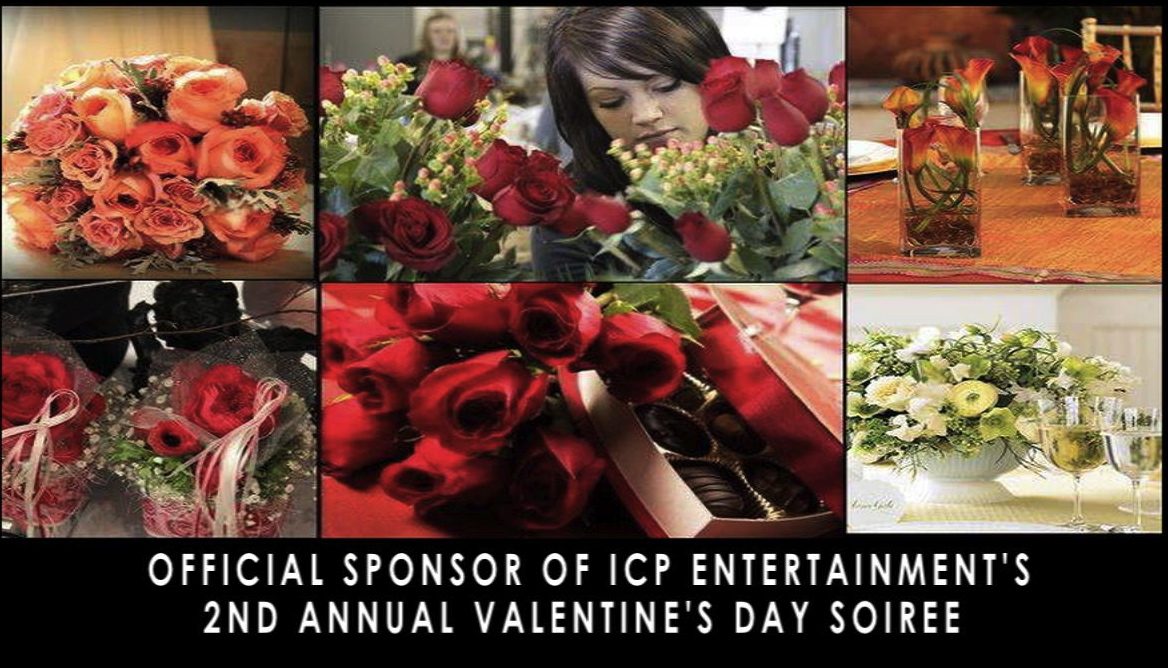 Professional Photos!
From various NYC Fashion Photographers...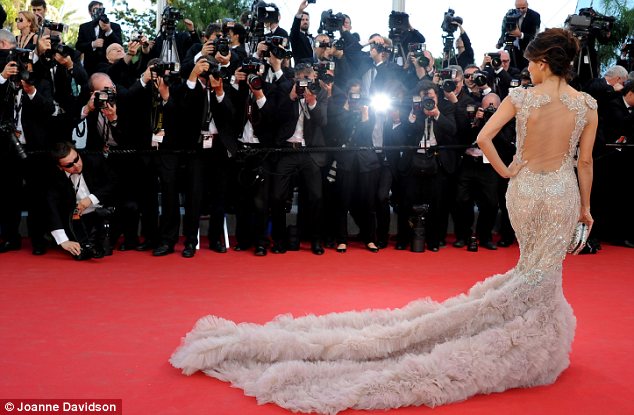 VALENTINE'S DAY GIFT BAGS FOR ALL LADIES!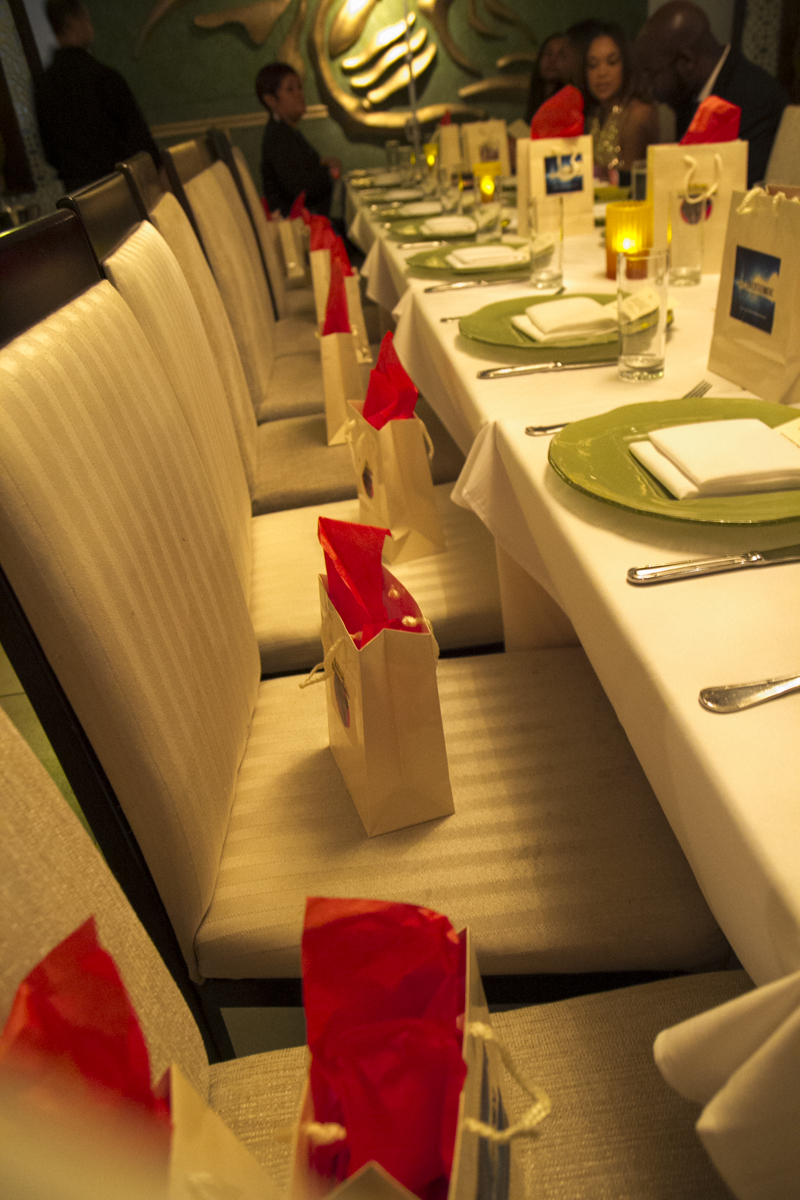 Receive a "20% OFF COUPON" in your gift bag for a hair-cut & blow dry compliments of our sponsors at "Sheer Bliss"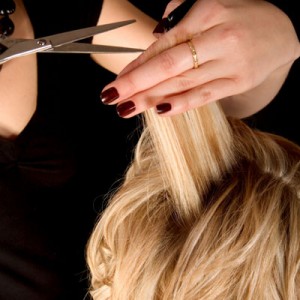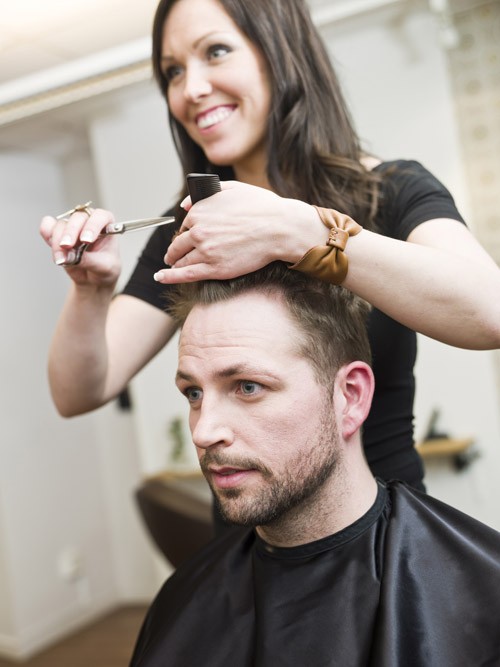 Also in your gift bags will also include Fashion Accessories compliments of designer
"Tiffany Zhang & Co."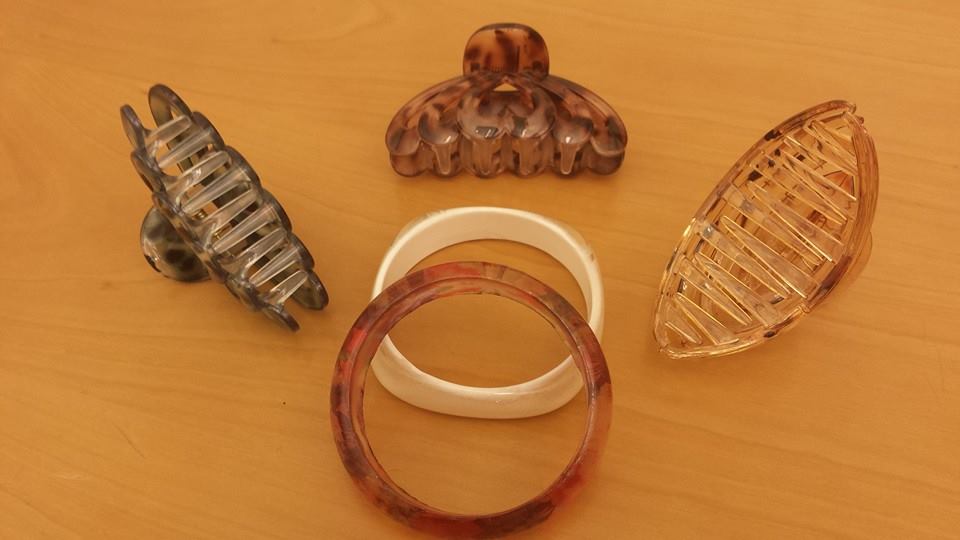 And what would a Valentine's Day Soiree be without Chocolates?. Ladies we promise to spoil you rotten and quench your sweet taste buds with a delightful assortment of (Drum Roll Please.......) TRUFFLES! Inside your gift bags ummmmm provided by our sponsors @
"Li Lac Chocolates" http://www.li-lacchocolates.com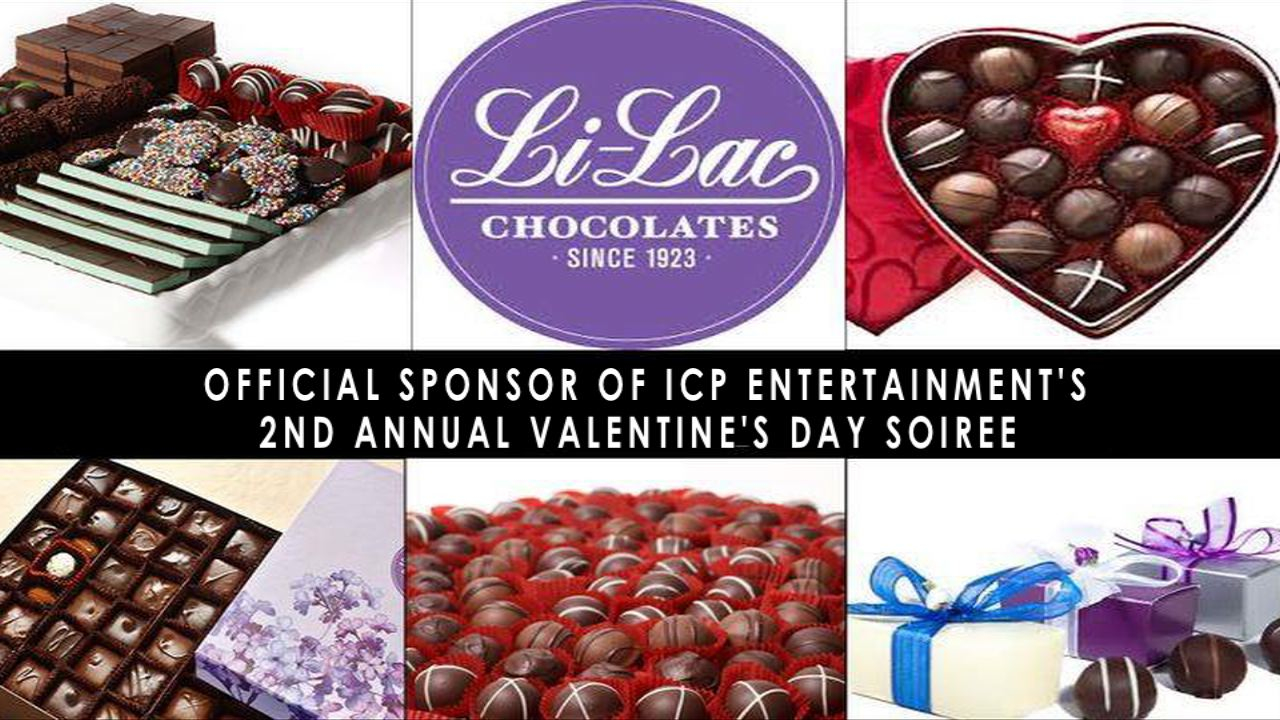 Our 2nd Annual Valentine's Day Soirée event will also feature 
"TAROT CARD READINGS" by Kim!
What do the stars have instore for your life in 2015, Love, Finance, Health. Visit Kim's table at our Soiree and unlock your many questions and get the answers you seek.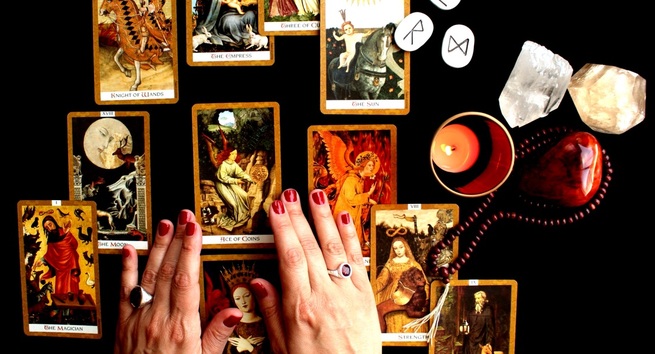 "2ND ANNUAL VALENTINE'S DAY SOIREE" RAFFLE"
Where one lucky guest will win a 20% OFF Vacation Accommodationstay compliments of ICP Getaways!,
https://www.facebook.com/pages/Icpgetaways/1417521545206419
Where you can select an accommodation in any of the following states: Las Vegas, Orlando, Arizona, Williamsburg VA. & New York City.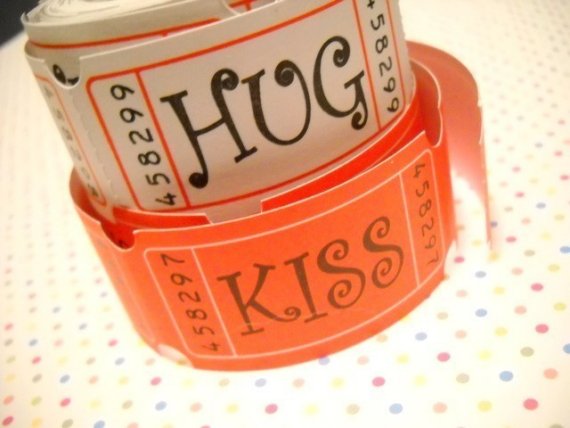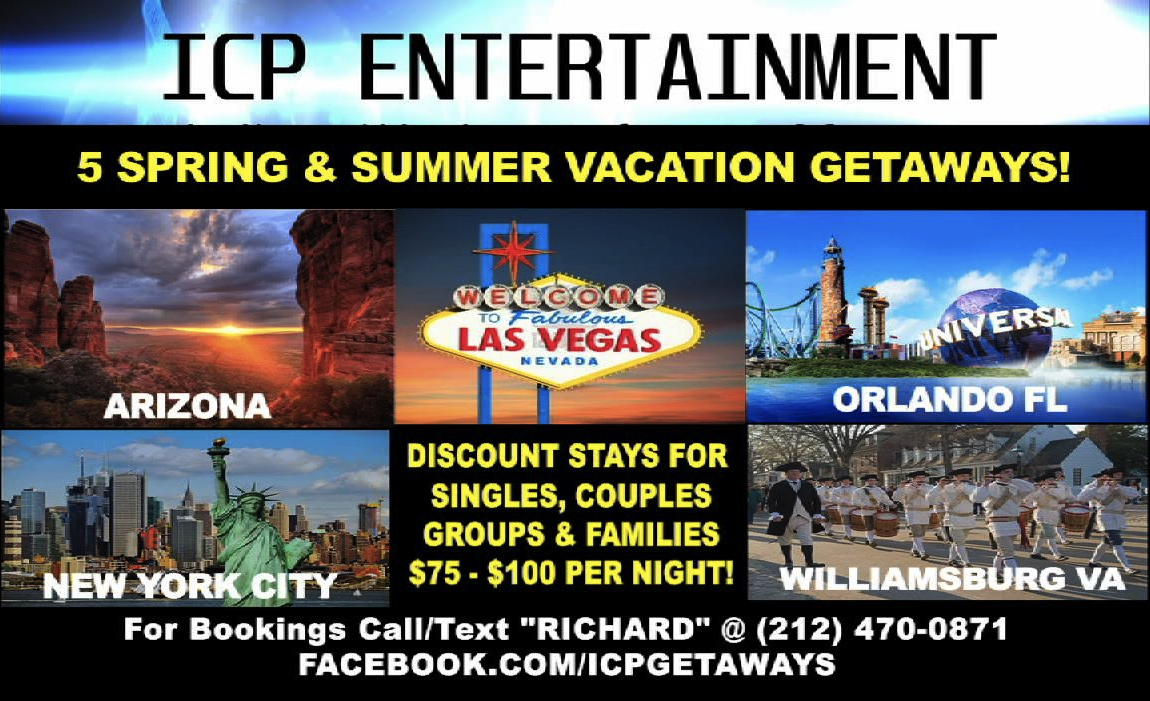 ADDITIONAL SOIREE HIGHLIGHTS:
6:00pm - 7:00pm Networking & Mingling
7:30pm - 8:30pm 3 Course Dinner, which includes a complimentary cocktail!
8:30-9:00pm : Red Carpet and Photograph time
9:05pm - 9:15pm
A Romantic Jazz & R&B Performance and serenade by Celebrity Host & Multi-Talented singer, actor, producer and director: "Richard Oliver Jr."
IMDB Page: http://www.imdb.me/richardoliverjr
You-Tube Channel: http://www.youtube.com/user/2ndicprecords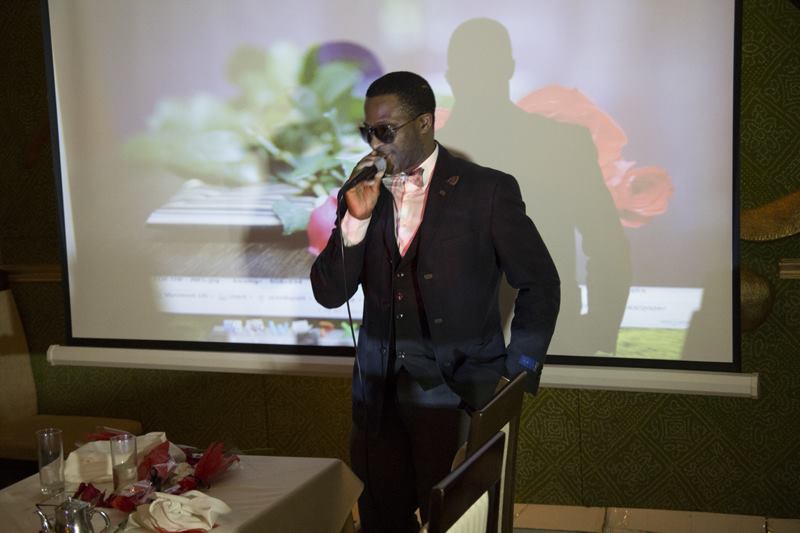 Celebrity Host: Richard Oliver Jr. with Hollywood Actress: "Nikki Reed" 
from the Twillight Series, Empire State and "Lords of Dogtown"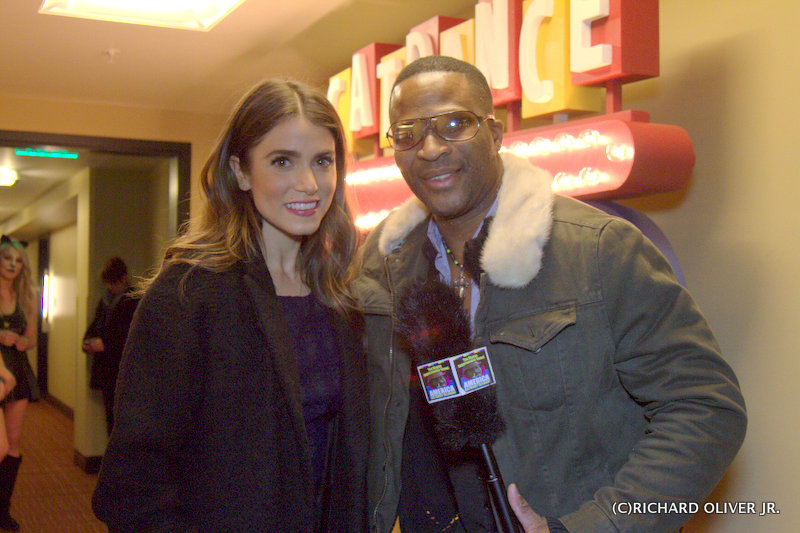 This up and coming multi-talented star has covered numerous nyc Red Carpet, Fashion and Pageant events, including most recently the star studded "Sundance Film Festival - 2015", where he interviewed various celebrities such as Hollywood Actress: "Nikki Reed" from the Twillight Series and Empire State, Actor/Rapper: Chef Sean, Ghost Face Killah from the legendary Rap Group: Wu Tang Clan and comedian "Aasif Mandvi" featured on the Daily Show with John Stewart. Richard Oliver jr. is a very down to earth and humble upcoming star who is set to make a Red Carpet appearance at this years Oscars!
You-Tube Channel: http://www.youtube.com/user/2ndicprecords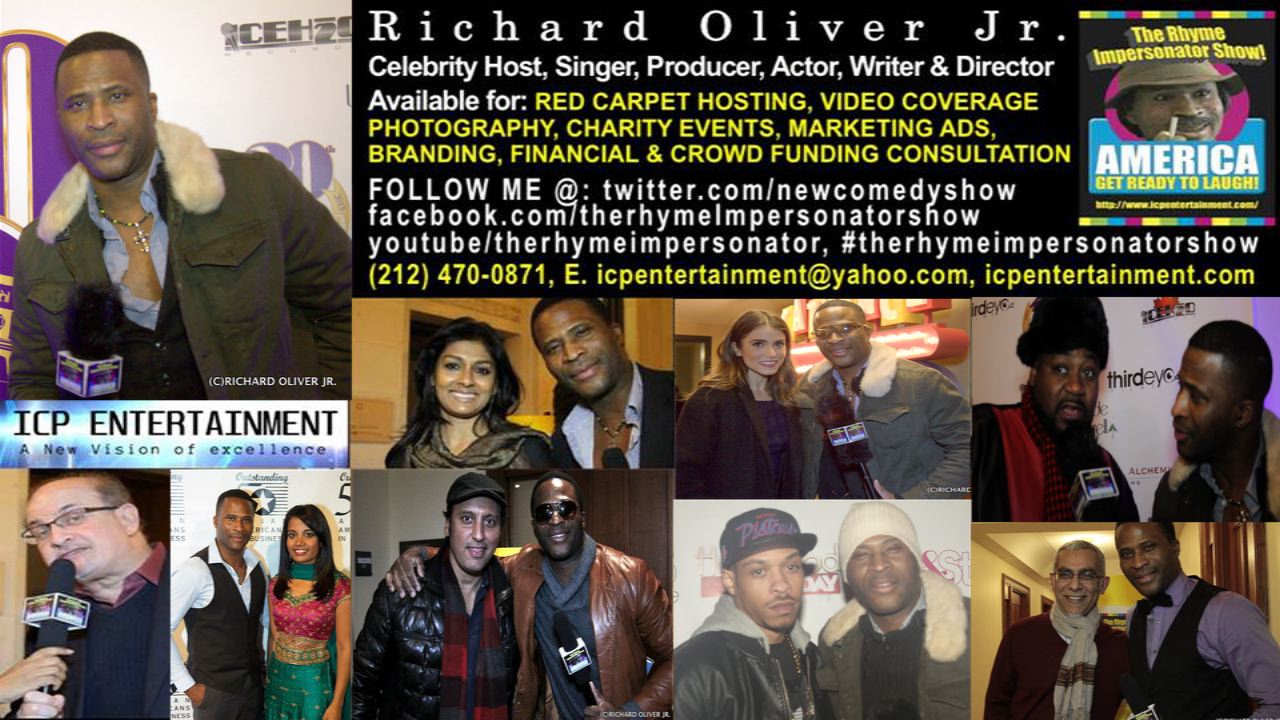 Richard is not only a talented actor, writer, producer and director, but he is also a phenomenal versatile singer/vocalist, who in April of 2012 received a second audition call back from the hit TV Show X-FACTOR!. He has performed in some of the hottest spots in NYC and he is garanteed to add to the ambiance & romance of the evening.
View his never before seen X-Factor LIVE Reheasal session here in the UK: http://youtu.be/BeNS-lO8wZc Acapella Song Cover: "Overjoyed" by Stevie Wonder
9:20pm - 9:45pm
1 Hilarious Relationship style Comedy Sketch from The Rhyme Impersonator Show!.
Laughter will also fill the night with a special Encore Screening of the Comedy Sketch entitled: 
"Mr. & Mrs. Chow"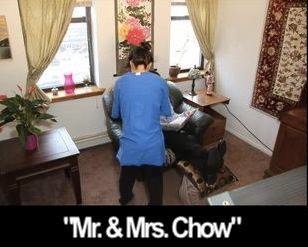 "Mr. & Mrs. Chow" made its debut screening at a Red Carpet event @ Tulsi in 2014, much to the delight of all the guests present. THE AUDIENCE LOVED IT!. The hilarious Asian theme sketch featured the shows original character "Mr. Chow" (played by actor, writer, director and executive producer of The Rhyme Impersonator Show "Richard Oliver Jr.") and Mrs. Chow played by his talented Asian female co-star "Noriko Sato".
THE PLOT
"Mr. Chow is a hard working Asian American who takes pride in his family and is a great provider for them. As the man of the house he is the sole bread winner working 2 jobs 7 days a week and paying all the household bills on time, sometimes 3 months in advance. His wife Mrs. Chow is a stay at home mom, who's loving and supremely devoted to her husband and their 2 kids. Although her husband provides for all the monetary needs of the family, he however neglects his wife's emotional and physical needs, and this is where the drama unfolds".
11:00pm
AFTER PARTY @ WHISKEY BLUE!
541 Lexington Ave
New York, NY 10022
b/t 49th St & 50th St in Midtown East
http://gerberbars.com/whiskey-blue-ny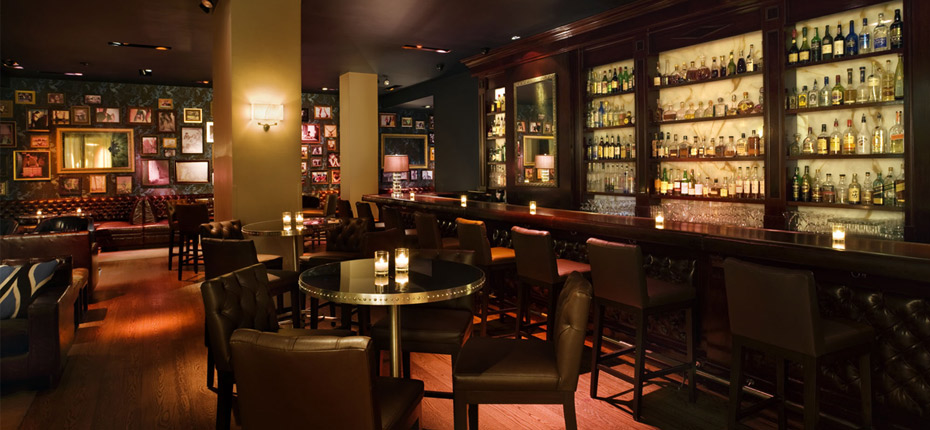 Yes after our amazing Soiree festivities the love & romance will not die yet, for at 12 Midnight we all will leave to attend a HOT After Party Spot at the classy "Whiskey Blue"
Event Sponsors:
Lilac Chocolate's, Sheer Bliss, Modern Pinball NYC, The Rhyme Impersonator Show, ICP Getaways, Tiffany Zhang & Co.
Event produced by: ICP Entertainment
http://www.icpentertainment.com
(212) 470 - 0871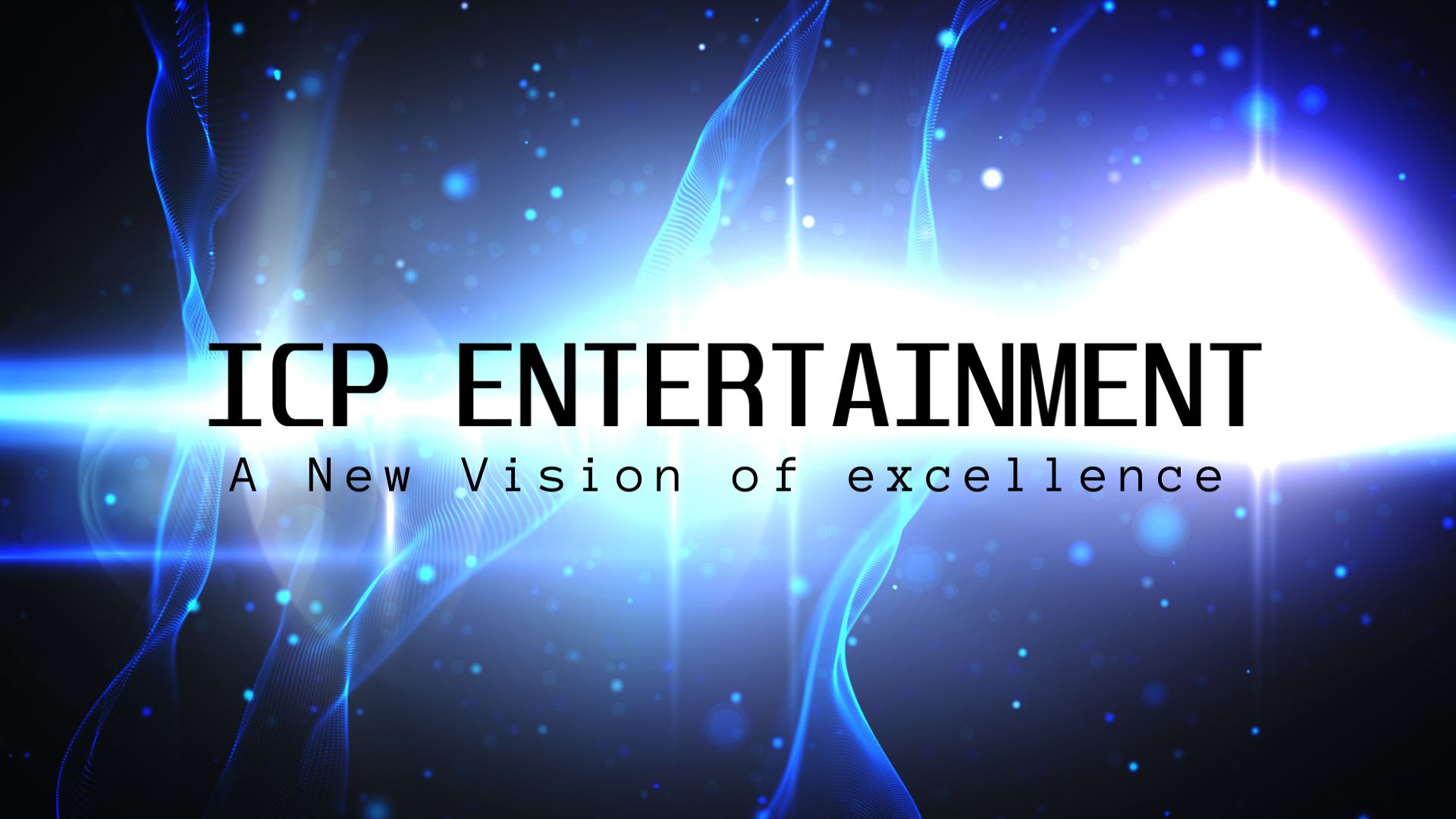 If your like our Eventbrite Page then "LIKE US" on Facebook @ https://www.facebook.com/therhymeImpersonatorshow
And "SUBSCRIBE" to our You-Tube Channel @ http://www.youtube.com/therhymeimpersonator
"FOLLOW" us on our TWITTER & INSTAGRAM PAGES!
http://www.twitter.com/newcomedyshow, https://twitter.com/richardoliverjr
#therhymeimpersonatorshow, #richardoliverjr, #icpgetaways
When & Where

Thainy
394 3rd Avenue
New York, NY 10016


Saturday, February 14, 2015 from 6:00 PM to 11:00 PM (EST)
Add to my calendar
Organizer
ICP ENTERTAINMENT
ICP Entertainment is a Multi-faceted production company in NYC providing both the corporate, commercial, and entertainment genres with hi-end Videography, Photography, Graphic Design, Event Coverage, Hosting and Pre & Post production services, along with ingenious Digital and Branded content to help grow and expand their business.
We also host annual events and take great pride in providing creative platforms and opportunities for emerging artists to step out of their comfort zone and nourish their inner talents.
For Rates please Email us at icpentnyc@gmail.com or Call/Text: (212) 470-0871
LIKE US on Facebook at: www.facebook.com/icpentertainment
FOLLOW US on Twitter and Instagram
www.twitter.com/icpentnyc
www.instagram.com/icpentertainment
Website: www.icpentertainment.org
2nd Annual Valentine's Day Soirée! TRUFFLES, ROSES & GIFTS FOR ALL LADIES!