Description
Please join us to celebrate "e" inc.'s Kids Green Their Schools initiative as we present Urban Green School Awards to students and leaders in our local schools who have demonstrated a commitment to environmental science.
These leaders -- children, youth, teachers, and school leaders -- have worked to achieve specific "green goals" or have exceeded expectations through innovative ideas and persistent efforts.
---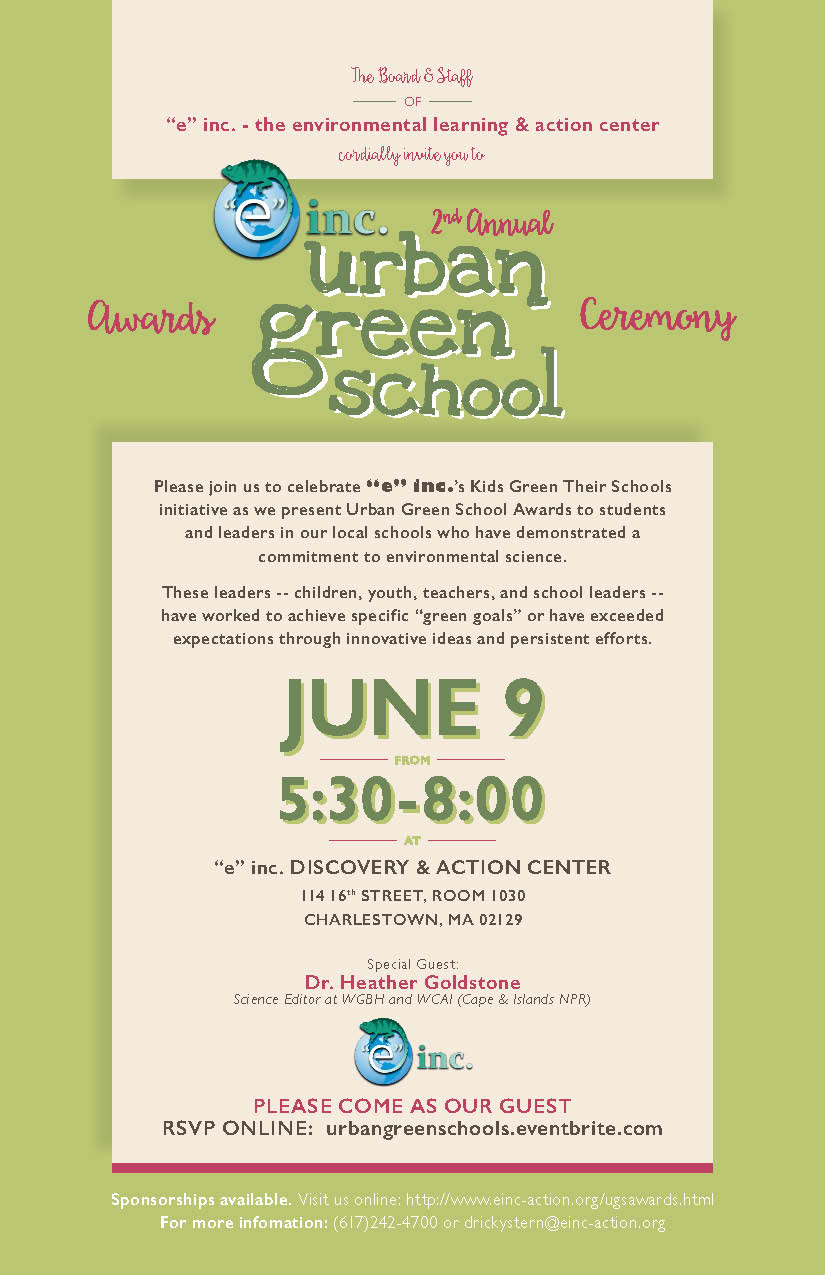 Organizer of 2nd Annual URBAN GREEN SCHOOL AWARDS
"e" inc. believes that young people can create environmental change for the planet through science skills paired with action. Our goal is to build science literacy through hands-on science activities that create a passion for our Earth and instill an action ethos that helps young people take part in protecting their world.