Location
Ashley's Beer & Grill.
7525 N Wayne Rd
Westland, MI 48185
Description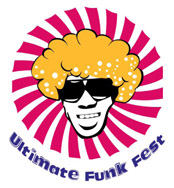 Sample from over 100 different sour, funkified brews including beers spontaneously fermented via open air, inoculated with wild yeast or bacteria strains during barrel aging or otherwise made using funky ingredients or techniques.
Beers styles:

Straight Lambic
Fruit Lambic
Gueuze
Foeder ales
Berliner Weisse
Gose
Wood (barrel) Aged
Funky (i.e., non-traditional) ingredients
Flemish Red Ale
Flemish Brown Ale/Oud Bruin
Rauchbier
The list of beers and breweries continues to develop. Check this link for the current list of the funky beers coming in.

Admission includes sample tasting glass and program. No tokens needed: we want people to experience the beers (as always, responsible drinking is required)
Check for updates on Facebook