Description
Join the best business brains from Africa and the world and further afield at the TROPICS BUSINESS SUMMIT 2018, taking place at the Protea Hotel Parktonian in Braamfontein and at The Formation Hub in Johannesburg from 16 until 20 October 2018. This year's theme is "Accelerating startups in emerging markets through financial partnerships for inclusive growth and sustainable development".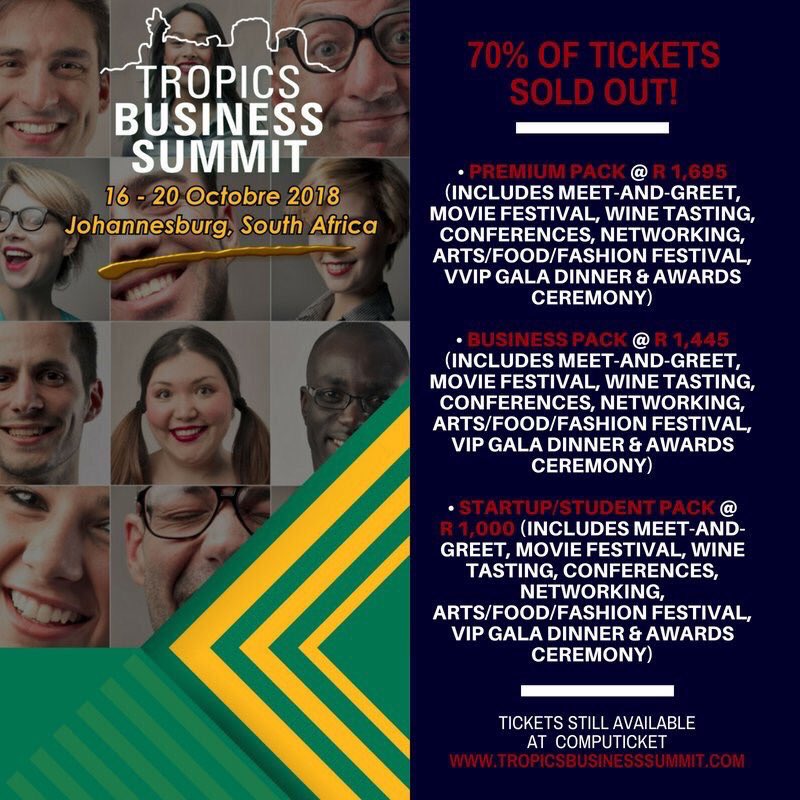 This high-profile multilingual business networking event will feature conferences, workshops, exhibitions and insightful panel discussions between government representatives, entrepreneurs and academics from different parts of the world.
Pre-register by email at hello@tropicsbusinesssummit.com or tropics.info@gmail.com or tropicsbusinesssummit@outlook.com . Tickets to the Conferences + Gala Dinner happening at the Protea Hotel Parktonian (On Day 2, 3 and 5) can be purchased directly from COMPUTICKET (Conference cost R375 per person, Gala Dinner cost R600 per person). General access (including cocktail reception, three-course gala dinner/awards ceremony and parking) costs R650 (R900 for VIP access that also includes preferred seating).
A Meet-and-Greet/Pitch Competition and Food/Arts/Fashion Festival will be hosted at The Formation Hub and will cost you an additional R220 (On Day 1) and R200 (On Day 4). Pre-registrations is exclusively required via Eventbrite for Day 1 and Day 4 and you can pay tickets at the door.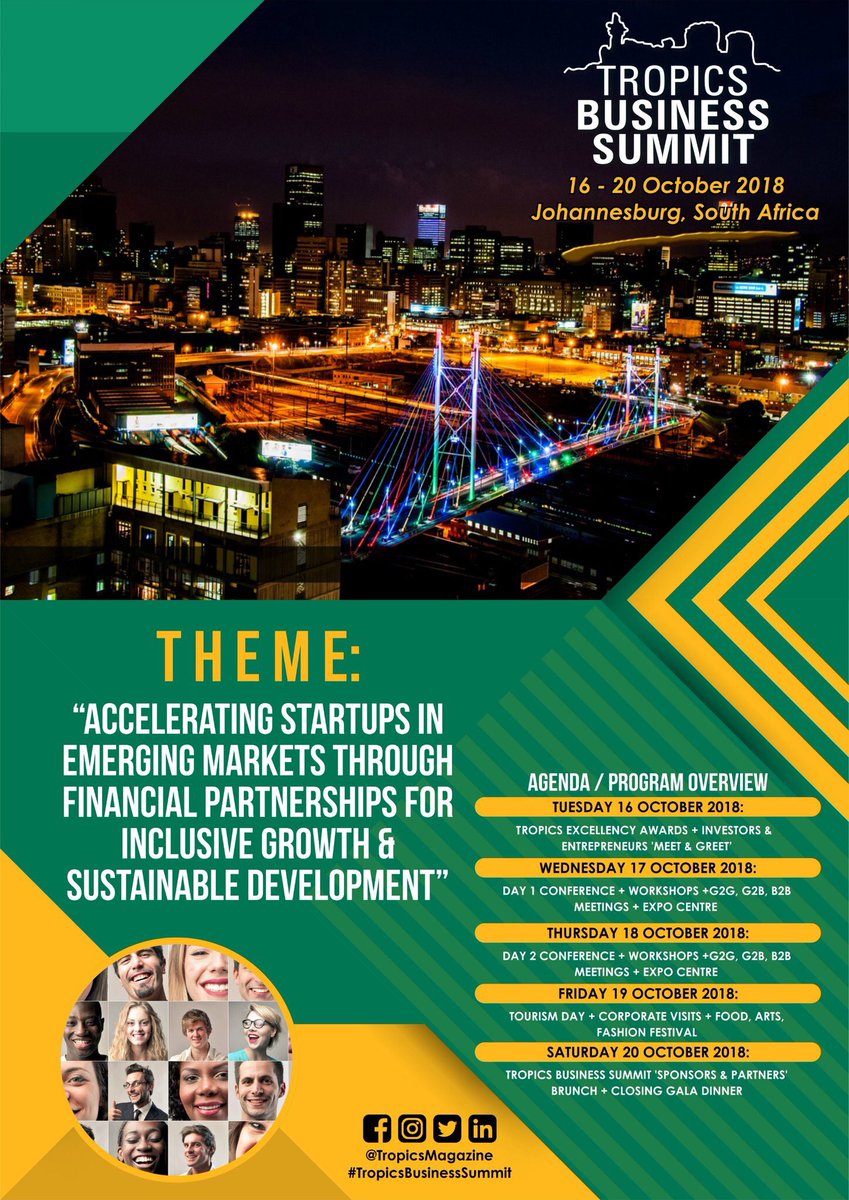 Follow #TropicsBusinessSummit and #TropicsBusinessSummit2018 on social media for the latest updates.