Join us again as we bring joy and cheer to the youth and families of our community! Those living in low income housing and so many more!
About this event
🚨COMMUNITY ALERT 🚨
I know we are starting late this year BUT we are back with our Toy Drive & Christmas Extravaganza!!!! Last year you helped us give Christmas to over 200 families & we are asking for your help once again!!
This year we are having a 2-day Christmas celebration! We are adopting a shelter on December 18th and will be providing care packages to the families living there. On the 19th we will be having our 2nd annual toy drive and Christmas extravaganza for children ages 6 to 14!
Because of your generosity we raised 4,000 dollars last year to bring joy to so many kids! Can we reach a 5,000 goal this year?!?!
#cashappchallenge I have alot of
friends on social media and I wanna see how many will
send us $1 on cash app/Zelle to help us make these two days a success. Our goal is to provide care packages & Christmas blessings to as many families/people as possible.
we're asking for a $1, but anything you send that's more then a $1 would be a blessing.
CASH APP: $ccommunitygiveback
Zelle : @cstarks89@gmail.com
We appreciate all of the love & support. Thank you in advance! ❤️❤️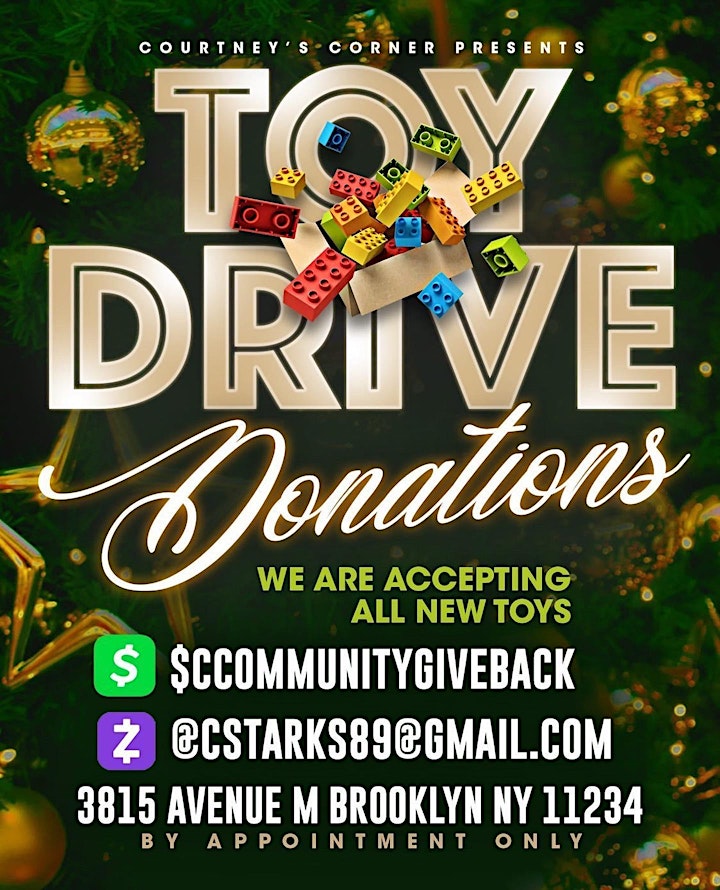 Organizer of 2nd Annual Toy Drive & Christmas Extravaganza