Description
Join us for the
2nd Annual Raider Homecoming Breakfast!*
Reunite with alumni and old friends. Continental breakfast buffet.
Come back for breakfast and football!
SEND OLD PHOTOS!!! --> We will be running a reel of past photos of Case Rally, football games, alumni, etc. Snap a picture of your favorite yearbook photo, or scan in any photos you might have from high school! Forward photos to alumniphotos@raidersremember.org

Tickets sold online here,
or in person at Boot Den, Auclair's Market and Annie's Unique Boutique.
More info below.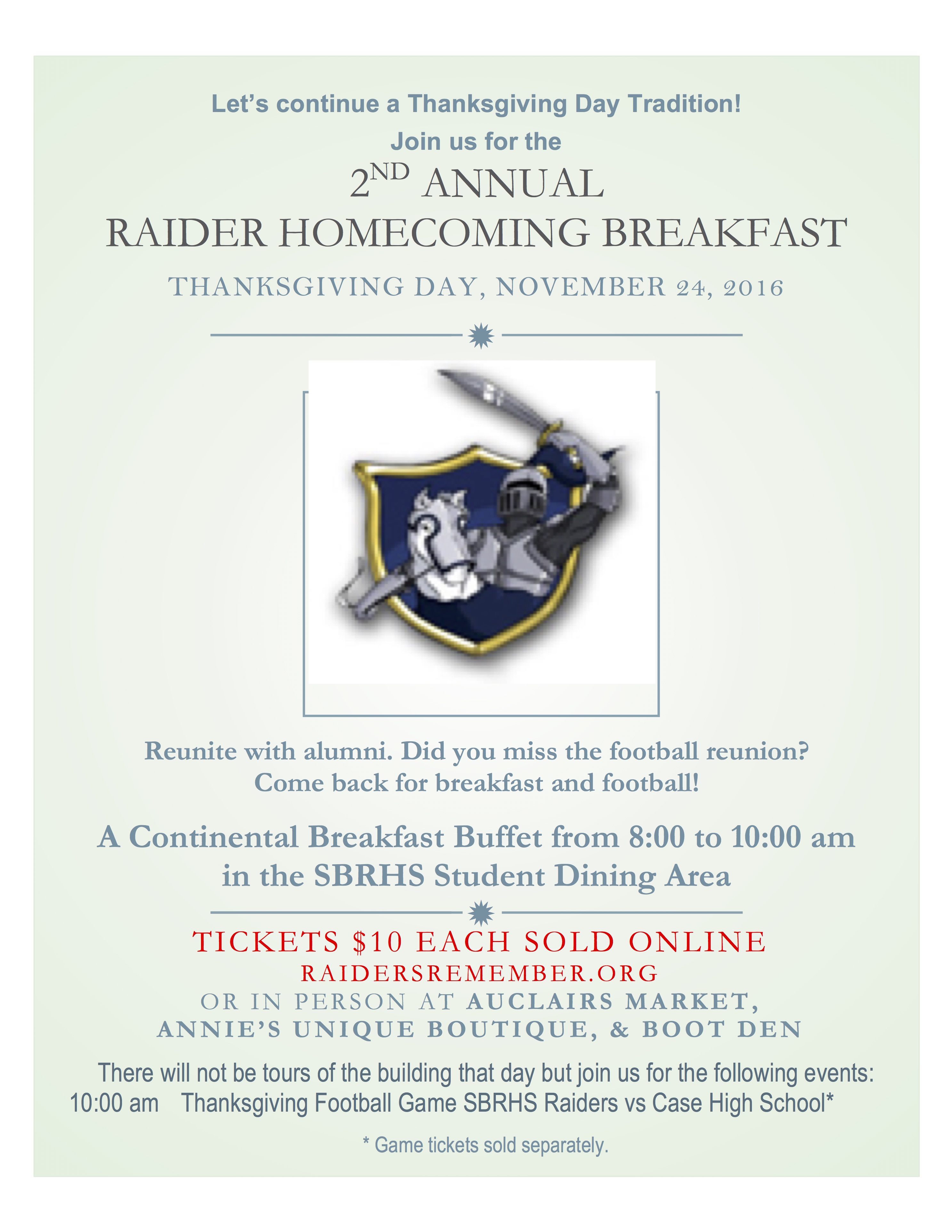 ---
Engraved bricks still for sale!
A great way to remember alumni, businesses and milestones, give recognition for military service or honor a friend or family member!
You can build history, one brick at a time. Create a lasting memory and become a part of the Somerset Berkley High School history by purchasing a custom engraved brick to be placed on a walkway of the new High School.
Brick orders: Click here for online instructions and forms, or email bricks@raidersrememebr.org
---
Organizer of 2nd Annual Thanksgiving Homecoming Breakfast!
Raiders Remember's mission is to reunite all former SHS/SBRHS graduates of all the decades in its existence, to celebrate the fond memories of the old school one last time, while welcoming the new. All proceeds will go towards the one-time event as well as an on-going scholarship fund we are creating in the Raiders Remember name for future SBRHS graduates.