2nd Annual Taqui Toorist Mex-Can-USA Masquerade Danz Parti SOLD OUT!
Description
Version español a seguir......
Version française à suivre.....
FUNDRAISER for
Los Amigos de Jaltemba Community Cultural Center
(Read below how the Community Cultural Center helps our Jaltemba Bay Communities)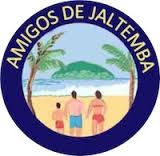 2nd annual
TAQUI TOORIST

MEX…CAN…USA MASQUERADE DANZ PARTi
THANK YOU LOS AMIGOS DE JALTEMBA!
TAQUI TOORIST 2017 IS SOLD OUT!
Monday January 16, 2017 Cocktails 5:30 pm
Dinner 6:30 pm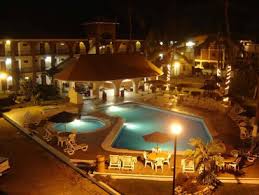 Ke Lindo Hotel,

Av Sol Nuevo #116
Rincon de Guayabitos
LIVE MUSIC by the Ever Popular
PEREZ BROTHERS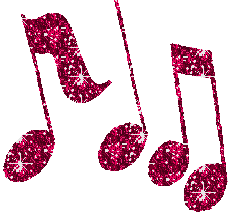 Are you a Wanna-Be Mexican? Canadian? American?
DRESS UP in Patriotic Colours TO WIN!!
Prizes for Best Costume



Silent Auction • 50/50 Draw •
Grand Draw Prize: Basket Full of Liquor
EARLY BIRD Tickets ONLY 280 Pesos
350 Pesos After Jan 5th
Get a Group Going! Buy a Reserved Table of EIGHT Only 2080 pesos
(2600 Pesos After Jan 5th)
INCLUDES: Delicious Dinner, Dance, Prizes & Too Much Fun!
This Event Will Be a

SELL Out! BUY NOW!
BUY ONLINE (Online Purchase - Add Small Fee) or Email TaquiToorist@Gmail.com or Find our Crazy Taqui Toorist Team on Market Days La Penita Thursday • Monday Guayabitos
Or CALL NOW TO BOOK YOUR TICKETS!
Chicky (327) 274-0827 or (322) 149-2683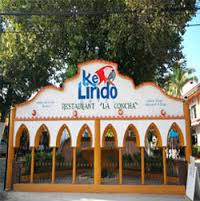 Muchas Gracias to our Platinum Sponsor Ke Lindo


NO REFUND POLICY:
As this is a Fundraiser, absolutely no refunds will be issued. In the case of inclement weather and an event cancellation (for whatever reason), the purchaser will receive a free ticket for the next fundraiser event held by this organization.
MORE ABOUT.....LOS AMIGOS DE JALTEMBA COMMUNITY CULTURAL CENTER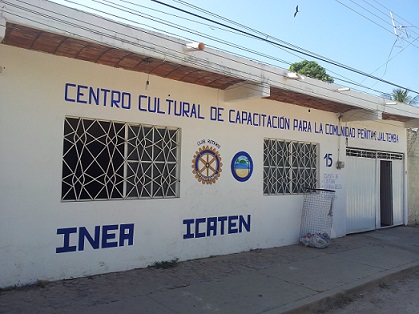 We have helped and changed the lives of thousands of people over the last 8 years. The many educational Programs we offer the community include:
After school tutoring for children
Grade Six Equivalent (assisting people to achieve their Grade 6 level)

Books on Wheels – teaching people in rural areas how to read

Career training for Single Mothers including: aesthetics and hair dressing, computers, pastry chef, industrial sewing

Children's arts and crafts

Conalep High School Scholarships
We believe an educated community is a safer community…solid, harmonious, economically stronger, leading to a better life to be had by our children, families and residents. We are a kinship center that gives "HOPE". As we are a non-profit organization, we are highly dependent on help from our local community. If you have a gift or service that can be donated for a) The Silent Auction b) Prizes for the Guests c) Liquor Basket Raffle d) Cash Donation, know that all is appreciated. Please contact Chicky for pick up arrangements. 327-274-0827 or 322-149-2683.
FRANCAIS
Événement levée de fonds pour Los Amigos de Jaltemba
Centre Culturel Communautaire
(Lisez ci-dessous comment le Centre culturel communautaire aide nos communautés de la baie de Jaltemba)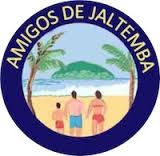 2e année
TAQUI TOORIST MEX ... CAN ... USA MASQUERADE DANZ PARTi
Lundi 16 janvier 2017 Cocktails 17h30 Dîner 18 h30
Ke Lindo Hotel, Av Sol Nuevo #116 Rincon de Guayabitos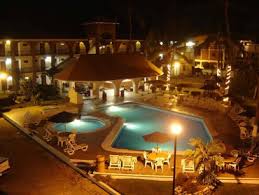 MUSIQUE VIVANTE par très populaire PEREZ BROTHERS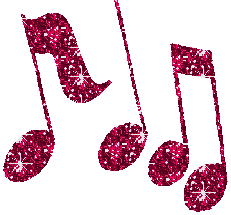 Etes-vous ou voulez-vous être un Mexicain? Canadien? ou un Américain?
Déguisez-vous pour gagner !!
Prix pour meilleurs costumes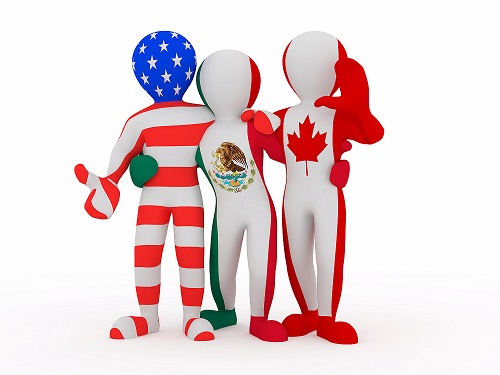 Encan silencieux • Tirage 50/50

• Tombola pour un panier de vin et spiritueux
Billet en prévente seulement
280
Pesos
(# limité)
350 Pesos Après le 5 janvier
Réservez votre table pour un groupe de 8 à seulement 2080 pesos
2600 Pesos après le 5 janvier
Achetez votre billet maintenant!
Cet événement sera COMPLET
ACHETEZ EN LIGNE (Achat en ligne - Ajoutez des petits frais) ou par courriel à TaquiToorist@Gmail.com ou Retrouvez notre équipe Crazy Taqui Toorist sur les jours de marché La Penita Jeudi • Guayabitos Lundi
Ou APPELEZ MAINTENANT POUR RESERVER VOS BILLETS!
Chicky (327) 274-0827 ou (322) 149-2683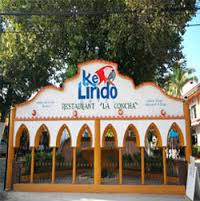 Muchas Gracias à notre

Commanditaire Platine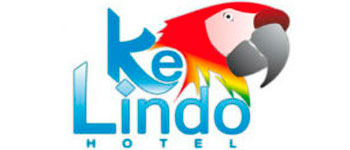 INCLUS: Un Délicieux Souper, Dance, Prix et Plus!
AUCUNE POLITIQUE DE REMBOURSEMENT:
Comme il s'agit d'un Fundraiser, absolument aucun remboursement ne sera émis. En cas d'intempéries et d'annulation de l'événement (pour quelque raison que ce soit), l'acheteur recevra un billet gratuit pour le prochain événement de levée de fonds organisé par cette organisation.
PLUS SUR ..... LOS AMIGOS DE JALTEMBA CENTRE CULTUREL COMMUNAUTAIRE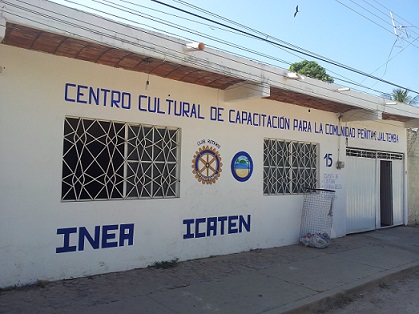 Nous avons aidé et changé la vie de milliers de personnes au cours des 8 dernières années. Les nombreux programmes éducatifs que nous offrons à la communauté comprennent:
Cours particuliers après l'école
Équivalent de sixième année (aider les gens à atteindre leur niveau de 6e année)
Books on Wheels - enseigner aux gens dans les zones rurales comment lire
Formation professionnelle pour mères célibataires: esthétique et coiffure, informatique, pâtisserie, couture industrielle
Arts et artisanat pour enfants
Bourses d'études secondaires Conalep
Nous croyons qu'une communauté instruite est une communauté plus sûre ... solide, harmonieuse, économiquement plus forte, menant à une meilleure vie à avoir par nos enfants, familles et résidents. Nous sommes un centre de parenté qui donne «ESPOIR». Comme nous sommes une organisation sans but lucratif, nous dépendons fortement de l'aide de notre communauté locale. Si vous avez un don ou un service qui peut être donné pour a) Encan silencieux b) Prix pour les invités c) Raffle de panier d'alcool d) Don en espèces, sachez que tout est apprécié. Veuillez contacter Chicky pour les arrangements de ramassage. 327-274-0827 ou 322-149-2683.
ESPANOL
FUNDACION Los Amigos de Jaltemba CENTRO CULTURAL PARA LA CAPACITACION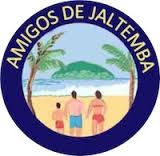 2º anual
TAQUI TOORIST

MEX…CAN…USA MASQUERADE DANZ PARTi
Lunes,

ENERO 16

Coctel 5:30

CENA 6:30
Ke Lindo Hotel

Av Sol Nuevo #116 Rincon de Guayabitos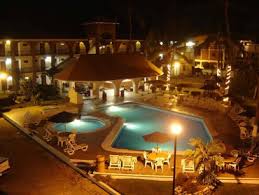 MUSICA EN VIVO
HERMANOS PEREZ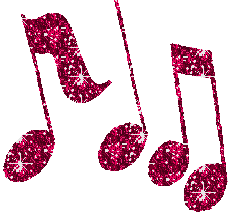 TE GUSTA LUCIR TU ROPA TRADICIONAL Mexicana? Canadiense? Americana?
Premios al mejor traje de su pais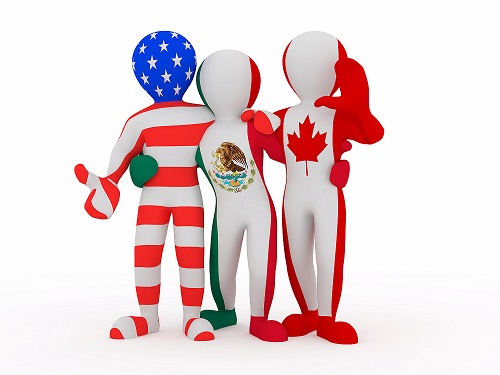 Subasta Silenciosa • 50/50 • Rifa de Canasta de Licores
Boletos Prevento

$ 280 Pesos

(Cupo limitado).

Después del 5 de enero $ 350 Pesos
Quieres reservar mesa para 8 personas

solo por $ 2,080 pesos. Después del 5 de enero $ 2,600 Pesos
COMPRA TU BOLETO AHORA!

ANTES DE QUE SE ACABEN!

Compre sus boletos en línea (se aplica una tarifa pequeña) TaquiToorist@Gmail.com

Tianguis jueves La Penita y Guayabitos lunes

Chiquis 274-0827 o 322-149-2683



Muchas Gracias
a Nuestro Patrocinador Platino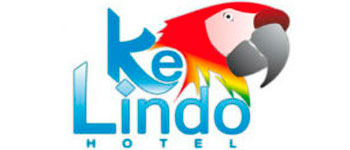 INCLUYE: Deliciosa Cena, Baile, Premios y Mucho Diversion!
NINGUNA POLÍTICA DE REEMBOLSO:
Como se trata de un recaudador de fondos, absolutamente ningún reembolso será emitido. En caso de inclemencias del tiempo y la cancelación de un evento (por cualquier razón), el comprador recibirá un boleto gratis para el próximo evento de recaudación de fondos realizado por esta organización.
MÁS SOBRE ..... LOS AMIGOS DE JALTEMBA CENTRO CULTURAL COMUNITARIO

Hemos ayudado y cambiado la vida de miles de personas en los últimos 8 años. Los muchos programas educativos que ofrecemos a la comunidad incluyen:
Después del dia en escuela, tutor para los niños

Grado Seis Equivalente (ayudando a las personas a alcanzar su nivel de Grado 6)

Libros sobre ruedas - Enseñar a la gente a leer en las comunidades

La formación de profesionales para madres solteras que incluye: estética, peluquería, computadora, chef de repostería, costura industrial

Artes y artesanías de los niños

Programa de Becas para la Escuela - Conalep
Creemos que una comunidad educada es una comunidad más segura ... sólida, armoniosa, económicamente más fuerte, llevando a una vida mejor para nuestros hijos, familias y residentes. Somos un centro de parentesco que da "esperanza". Como somos una organización sin fines de lucro, dependemos mucho de la ayuda de nuestra comunidad local.
Como somos una organización sin fines de lucro, somos altamente dependientes de la ayuda de nuestra comunidad local. Si usted tiene un don o servicio que puede ser donado para a) La subasta silenciosa b) Premios para los invitados c) Rifa de la canasta de licor d) Donación en efectivo, sepa que todo es apreciado. Póngase en contacto con Chicky para los arreglos de recogida. 327-274 - 0827 o 322 - 149 - 2683.