2nd Annual Synergy Summit for Cultural & Heritage Tourism
Description
The Cultural Heritage Alliance for Tourism, Inc. (CHAT) in partnership with the Greater Fort Lauderdale Convention & Visitors Bureau (GFLCVB) will present the 2nd Annual Synergy Summit for Cultural and Heritage Tourism May 9-11, 2019 in Greater Fort Lauderdale, FL.
The 2nd Annual Synergy Summit for Cultural & Heritage Tourism will be held at the Signature Grand Conference Center. The Riverside Hotel is the host hotel.

The two-day Cultural & Heritage Tourism Summit is the place where more than 200 tourism "Power Players" will gather to communicate and explore synergy for collaboration as well as form strategic partnerships that strengthen and elevate multicultural tourism in Florida and nationally.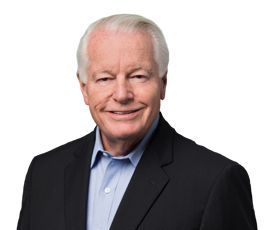 The nation's top travel & tourism leader, Roger Dow, President & CEO, U.S. Travel Association, will headline as a keynote speaker along with other prominent national and local industry professionals, business and community leaders.
Several exciting hot topics will be addressed during the plenaries and break-out sessions taking place on Thursday, May 9, 2019. There will be six (6) informative and engaging break-out sessions for Summit attendees.
On Friday, May 10, 2019, the Tourism Power Players Award Luncheon will acknowledge and celebrate the Best of the Best in tourism including CVBs, hotel concierges, DMCs, meeting planners, tour operators, artists, tour guides, travel agents, city/county Cultural Affairs agencies, Global cultural ambassadors and tourism-related businesses.
The Summit provides professional development for tourism, travel & hospitality professionals, small businesses, and artists as well as access to opportunities for those interested in becoming a part of this multi-billion dollar industry or individuals who are new to the industry.
The 2nd Annual Synergy Summit for Cultural & Heritage Tourism is all about making connections that extend beyond the causeway, city, county and state lines. The Summit's goal is to connect tourism-related small businesses, attractions, tour operators, artists and tour guides with Convention & Visitors Bureaus (CVBs), hotel concierges, destination management companies (DMCs), travel agents, online travel agents and meeting & event planners through 1-on-1 matchmaking meetings and the Summit Expo showcasing their attractions, products and services.
Sponsor & media partnership opportunities available. Please contact CHAT at 866.859.3930, ext. 905 or at contactus@culturalheritagesummit.com for inquiries. For more Summit information and to download our Partner Opportunities Brochure, please visit www.culturalheritagesummit.com.