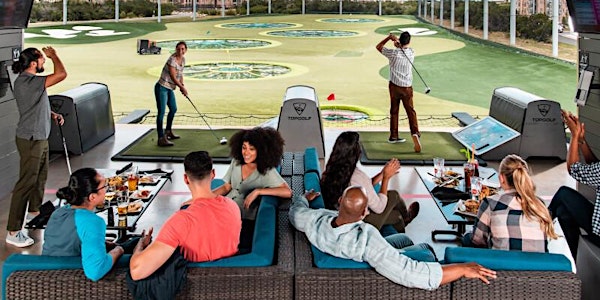 2nd Annual Swing Fore Our Kids Fundraiser at Topgolf, Ashburn, VA
Come join the fun at Assistance League of Northern Virginia's 2nd Annual Topgolf Fundraiser! Help make a difference, one swing at a time!
When and where
Location
Topgolf 20356 Commonwealth Center Drive Ashburn, VA 20147
About this event
Assistance League of Northern Virginia is an all-volunteer, nonprofit organization. Through our programs, we help to feed, clothe, educate and comfort those children who are the most vulnerable attending schools in Northern Virginia.
Proceeds from this event will help Assistance League of Northern Virginia continue to carry out its mission of transforming the lives of children through community programs. So come have some fun while at the same time giving back to your community!
Topgolf is a sports entertainment complex that features an inclusive, high-tech golf game that everyone can enjoy. Paired with outstanding food, climate-controlled, outside hitting bays and music, Topgolf is great fun. No golfing skill is needed! So come enjoy a glorious Sunday afternoon in a Topgolf bay enjoying the fresh fall air with your friends. For more information, go to Topgolf.
Event Ticket Price: Tickets include 3 hours of Topgolf, a lunch buffet, and non-alcoholic drinks. At the event, Assistance League will sell tickets at $10 apiece for beer and wine. "Beat the Pro" challenge tickets will be available for $20 with a prize given for the longest winning stroke against the pro. Also, there will be raffle baskets of themed goodies with tickets at $15 apiece or 3 for $40.
To purchase tickets: Either purchase a bay(s) that seats 6 people for $660 or an individual ticket(s) for $115. Please note that players not purchasing a bay will be seated with others to fill a 6 person bay.
Last day for ticket sales is Oct. 8.
Sponsorship Opportunity: Each sponsor will receive their name on Topgolf's multi-media screen, a location to put out their advertising, mention in all our Topgolf advertising, acknowledgment on our website and Facebook page as a Topgolf sponsor (alnv.org), an acknowledgment in all our web-based and print-based Topgolf advertising and a place to hang a banner at the Topgolf event.
Please contact resdev@alnv.org if you would like more information about being an event sponsor for a donation of $1,000. To purchase a sponsorship, click on the Tickets button.
Event:
(a) Check-in from 11:45 – 12:15
(b) Appetizers served in bays at noon
(c) Lunch from 1:00 PM – 2:00 PM
(d) Last call for "Beat the Pro" challenge tickets: 1:15 PM
(e) "Beat the Pro" challenge: 1:30 PM – 2:30 PM
(f) Last Call for raffle tickets: 2:15 PM
(g) Raffle basket drawing: 2:30 PM
(h) "Beat the Pro" challenge winner announced: 2:45 PM
*The buffet lunch menu includes beef and chicken fajitas, rice, refried beans, cookies, fountain soda, iced tea and water. Chips, salsa, queso and guacamole will be available.
Other Information:
For further information or questions about this event, please contact resdev@alnv.org.
For more information about Assistance League of Northern Virginia, go to our website or Facebook page.
Please Note:
There is no rain date as all bays are covered.
Topgolf follows guidance from the CDC and complies with any state and local government mandates related to COVID-19. At the current time, Topgolf does not require guests to wear a mask, but this policy may change based on state/local mandates or CDC guidelines at the time of the event.