Description
Last October, the first annual Sustainable Detroit Forum was convened at Wayne State University's McGregor Memorial Conference Center. This event was designed to connect and cross-fertilize the sustainability communities of Detroit. This October, the Sustainable Detroit Forum will return to Wayne State University, for an even bigger and better event than last year!

The day will be anchored by a series of quick presentations on Detroit-based projects rooted in sustainability, designed to maximize your exposure to a wide range of topics. These presentations will be accompanied by keynote speakers, vendor displays, and plenty of time to learn more about the presentations you'll see, and meet with new or old friends and colleagues.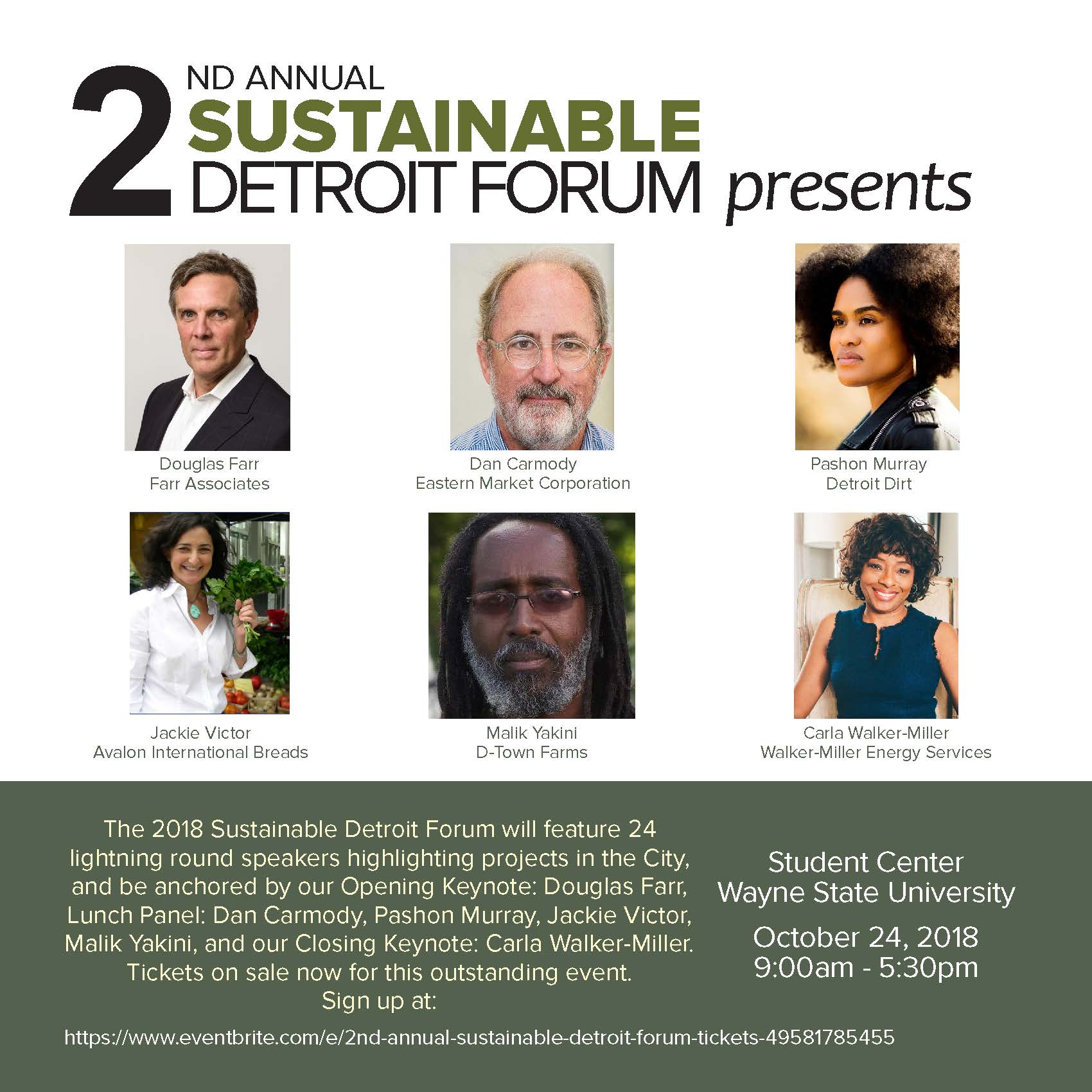 REGISTRATION: Early bird prices are available through Wednesday, October 17th. Tickets will include a light breakfast, lunch, drink tickets for the afterglow, and lots and lots of coffee.
AGENDA:
8:30am-9:00am Registration and Exhibitions Open
9:00am-10:00am Opening and Morning Keynote Session
10:15am-11:30am - Session #1
11:30am-12:15pm - Dedicated Exhibition Time
12:15pm-1:00pm - Lunchtime Keynote
1:15pm-2:30pm - Session #2
2:45pm-4:00pm - Workshop and Closing Keynote
4:00pm-5:30pm - Afterglow - Join us for networking and drinks at the Common Pub

The Forum is being organized by the USGBC Detroit Region community in partnership with a number of organizations with green and sustainable missions, including: AIA Detroit, Detroit 2030 District, Southeast Michigan Sustainable Business Forum, Elevate Energy, Michigan Interfaith Power and Light, Cinnaire, and Talbiyah, Inc.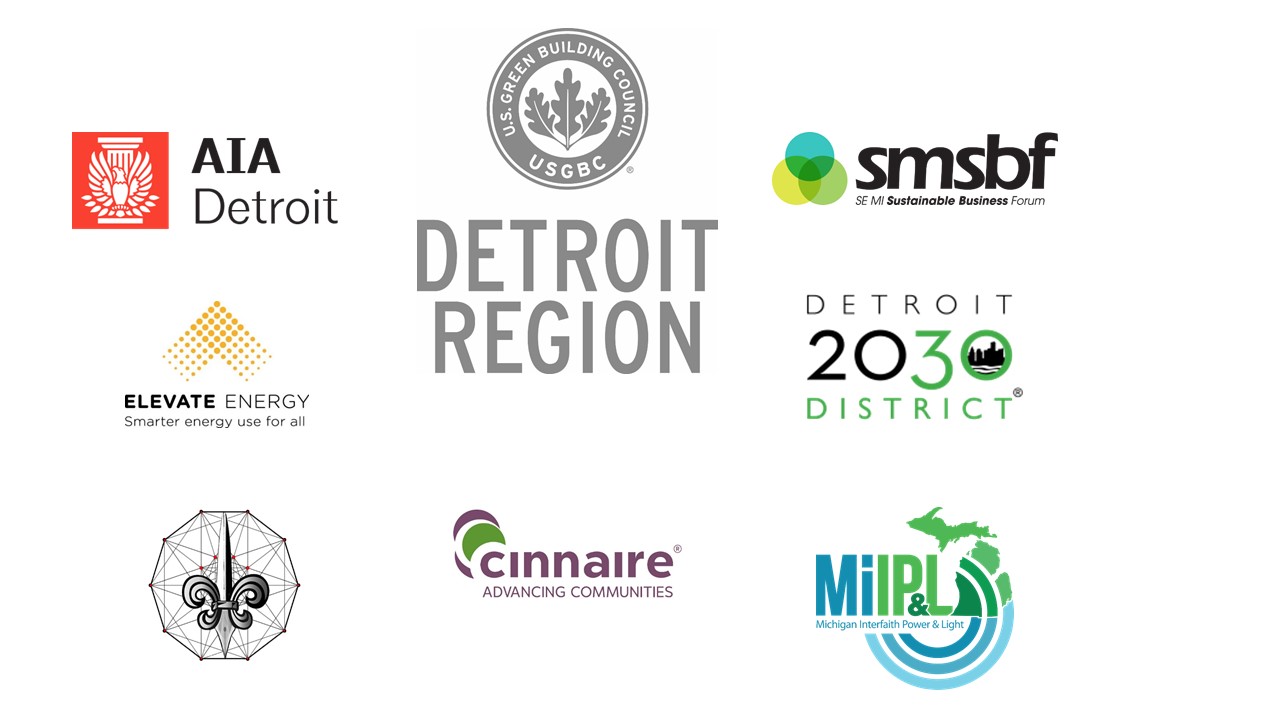 Thank you so much to our amazing sponsors for helping to make this event possible!