This half-day mental wellness event aims to redefine the notion of the "strong black woman."
About this event
COVID NOTICE: Masks + social distancing required to attend in person. For your safety and comfort, you also have the option to join us virtually.
BACKGROUND: The concept of the strong black woman is a dangerous myth. Studies have shown that along with the stigma, the belief that we as black women are uniquely resilient to mental distress prevents us from seeking professional mental health treatment when its needed. Join us for lunch and this important discussion if you:
Say you are "fine" when you are not
Tired of hiding behind a mask of happiness
Are afraid to see a therapist
Don't know how to find a therapist
Feel alone, like others don't "get" you
Are the strong friend everyone depends on
BENEFITS OF ATTENDING: During this lunch + panel discussion, four expert panelists will talk about their own mental wellness journeys and how they have REDEFINED what it means to be a strong black woman. You will learn how to:
Stop suffering in silence
Access culture-centered mental wellness support
Find + hire a therapist
Start of self-care routine
Use coping skills to combat depression + anxiety
MEET THE SPEAKERS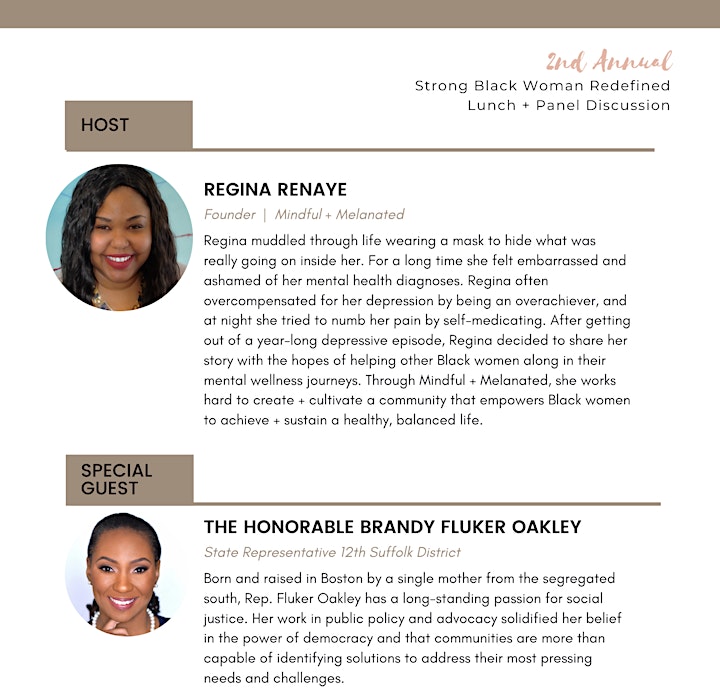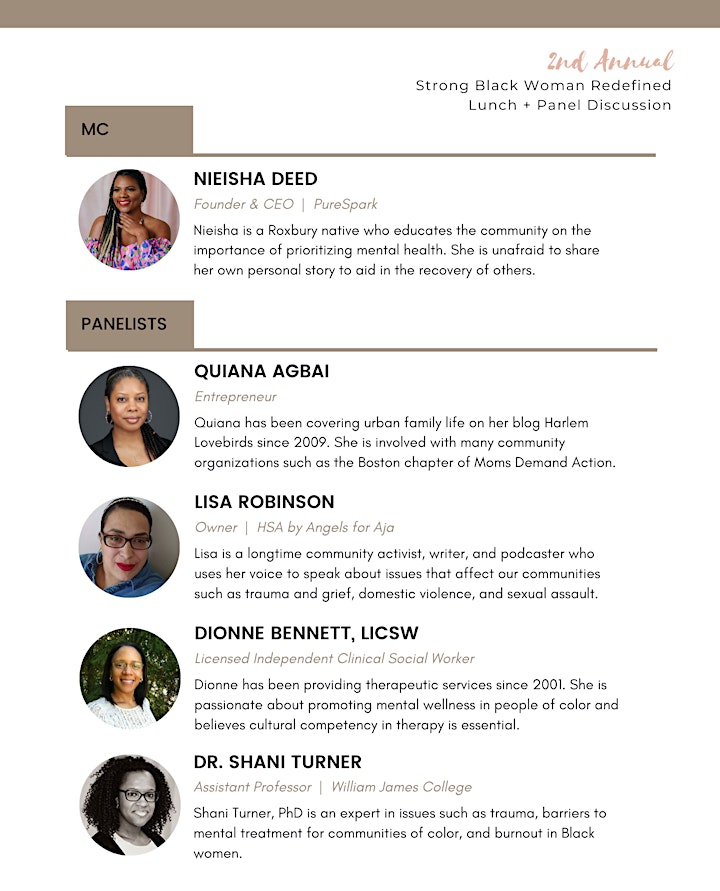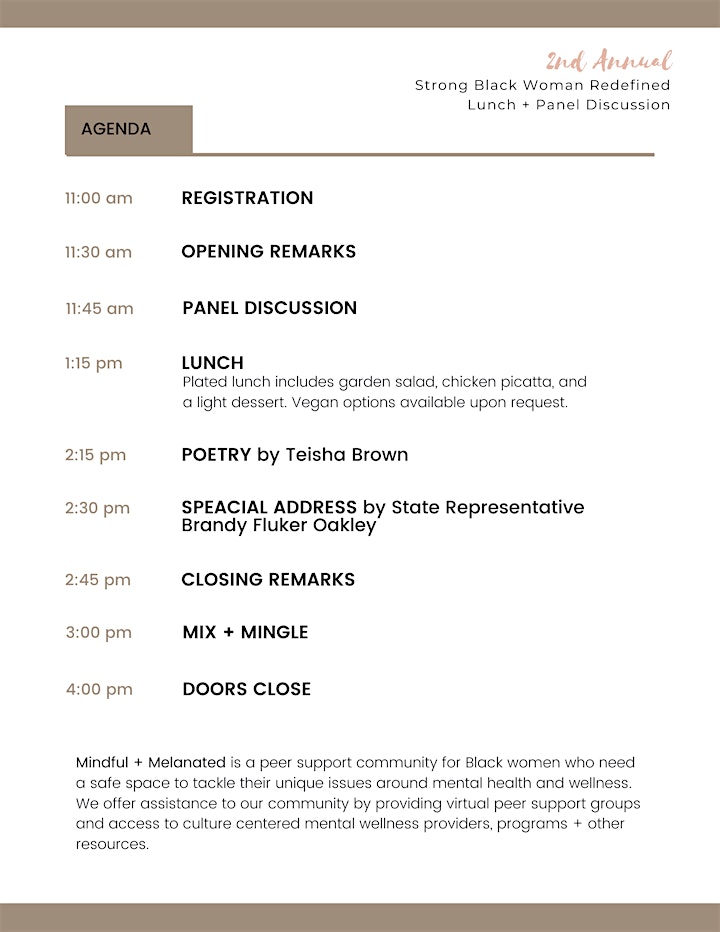 Secure your seat at the table today!
To purchase a table for (6) or for information on sponsorship and swag bag opportunities, email us at hello@mindfulandmelanated.com
Organizer of 2nd Annual Strong Black Woman Redefined Lunch + Panel Discussion
Mindful + Melanated is an online community for Black women who need a safe space to tackle their unique issues around mental health and wellness. Our mission at Mindful + Melanated is to create and cultivate a community that empowers Black women to achieve and sustain a healthy, balanced life. We achieve this by providing peer support and access to culturally competent mental wellness resources, providers, and programs. Our goal is to be the leading driving force that promotes mental health and wellness for Black women in America.