Description
If you are between the ages of 10 and 25, please join us for a field trip to Indigenous Comic Con!

Indigenous Comic Con is an incredible event sponsored by Meow Wolf, Stagecoach Foundation's partner in technology and art. Stagecoach Foundation will be taking a field trip to this year's Indigenous Comic Con!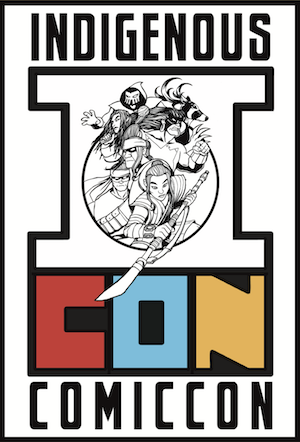 Meet Indigenous writers, actors, producers, illustrators and more from the worlds of comic books, games, sci-fi, fantasy, film, TV, and graphic novels. Indigenous Comic Con seeks to highlight the amazing work that brings understanding about the Indigenous experience to the world of popular culture and unlocks the Indigenous imagination.

A limited number of tickets are on us!
Register before they run out!
Field Trip Details
Meet us at Isleta Resort and Casino at 10am on Sunday, November 4, for fun at the Con. Field trip attendees are responsible for their own transportation to Isleta, which is about an hour and 15 minutes from the Stagecoach Foundation. A healthy lunch will be provided. After lunch, we will gather for a group photo.