Description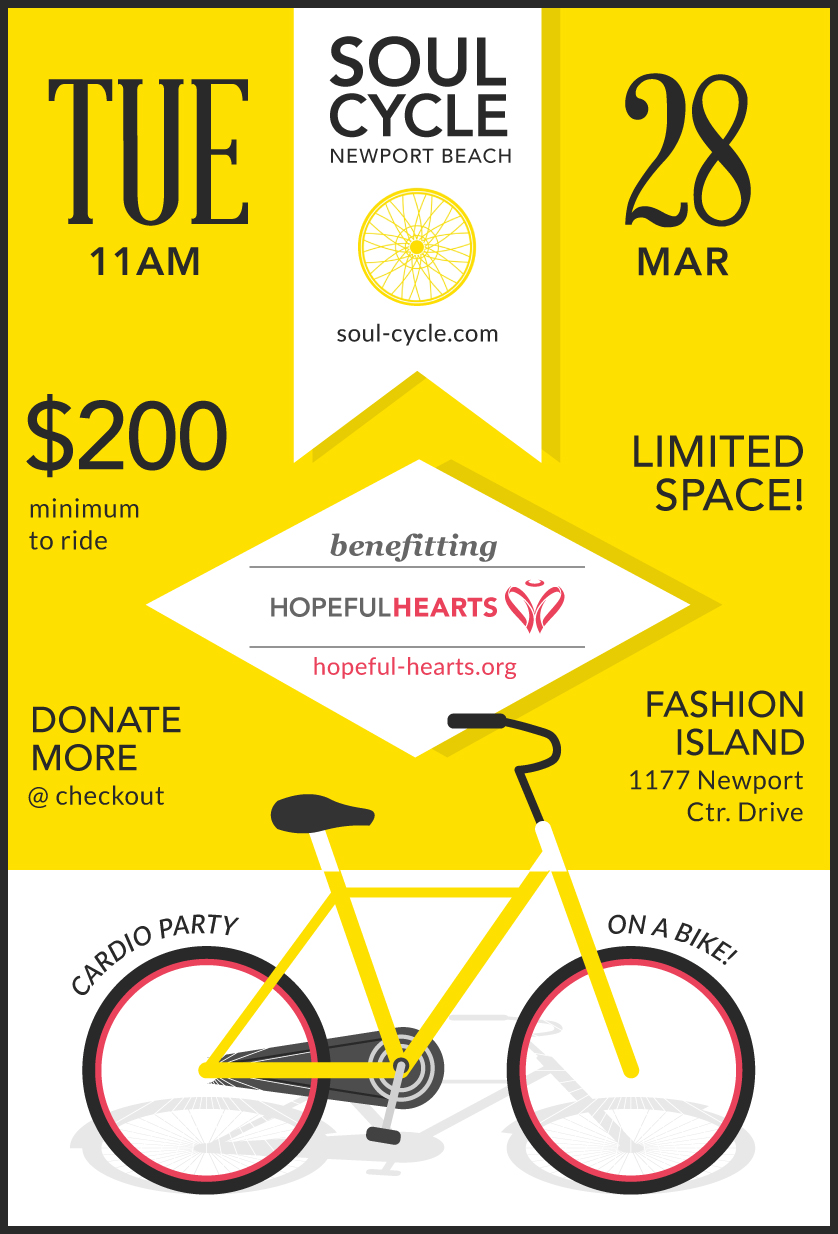 March 28, 2017 At SoulCycle Newport Beach
1177 Newport Center Drive
10:30 am - Check-In
11:00 a.m. - Ride
$200 minimum donation per cyclist.
***Raised more than $200? When you purchase your ticket, there will be an option below to add the remaining amount. This option is to allow you to give more than $200. The money (ticket+remaining) will all go to Hopeful Hearts.
Please fill out this form to reserve your spot.
You can select a precalculated item or fill in an amount to include your SoulCycle admission and donation if you please.
If you have a preference please specify the cycle # you prefer in the comments box at check-out. We will do our best to accomodate your requests - if you do not specify we will assign a spot for you.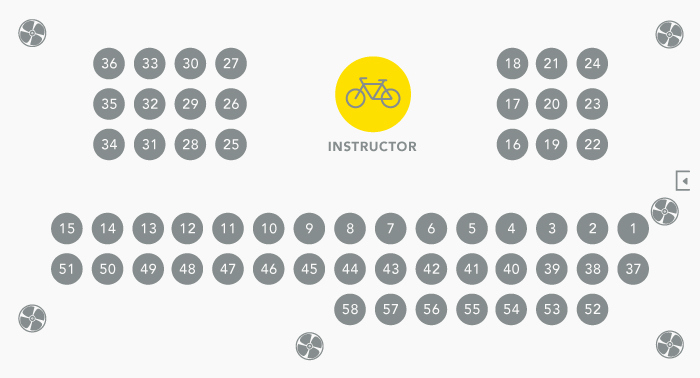 Organizer of 2nd Annual SoulCycle Ride Benefiting Hopeful Hearts Foundation
What we do: We help families with children suffering from congenital heart disease by providing financial support. We also strive to raise awareness of CHD along with funds for research -- with the end goal of improving the outcomes for those affected by CHD. 

How we do it: Through private donations, corporate sponsorships, in-kind donors, and the generosity of people like you. 

Why: The immense financial strain that heart surgeries and continuing medical care place on a family are crushing. If we can help to alleviate some of the enormous strain, we've accomplished a bit. If we can raise funds and awareness of CHD and move toward research and prevention, we will have accomplished a lot.
www.hopeful-hearts.org