Location
1177 Newport Center Dr
Newport Beach, CA 92660
United States
Description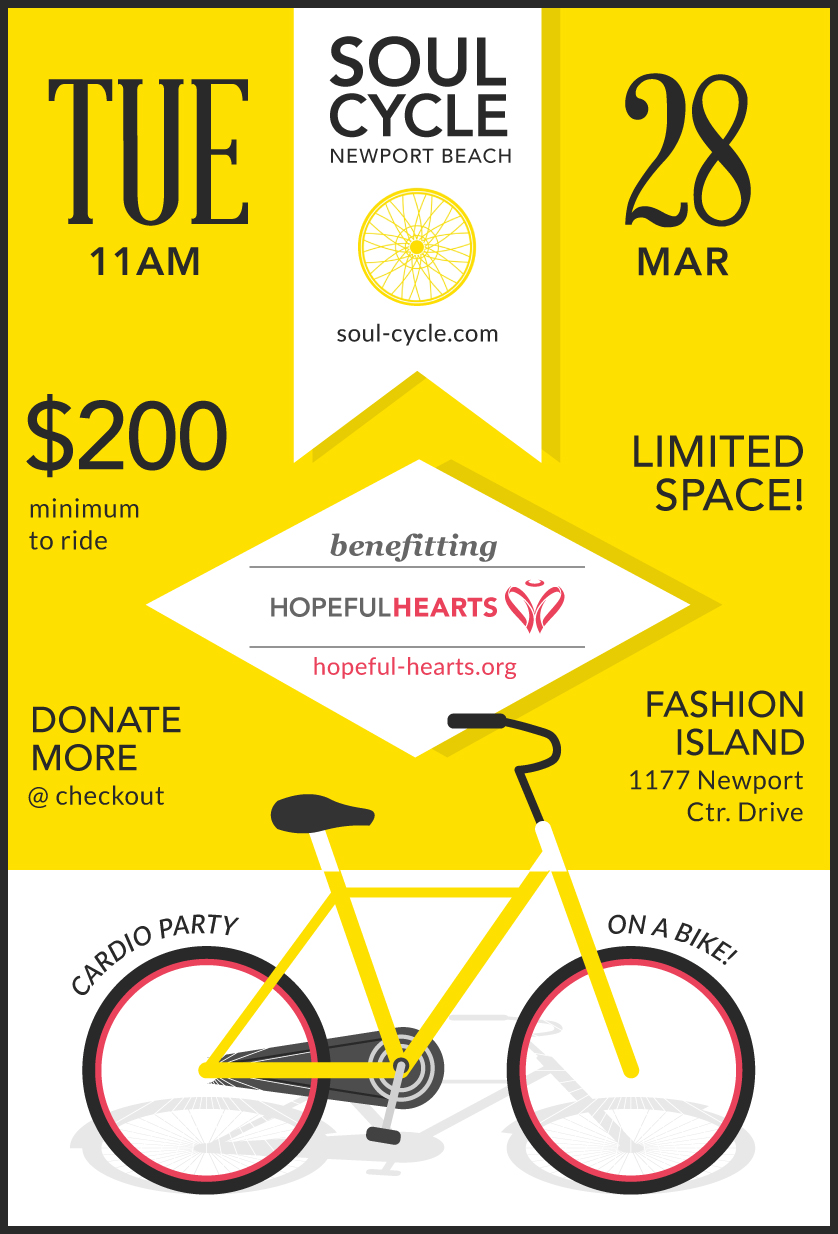 March 28, 2017 At SoulCycle Newport Beach
1177 Newport Center Drive
10:30 am - Check-In
11:00 a.m. - Ride
$200 minimum donation per cyclist.
***Raised more than $200? When you purchase your ticket, there will be an option below to add the remaining amount. This option is to allow you to give more than $200. The money (ticket+remaining) will all go to Hopeful Hearts.
Please fill out this form to reserve your spot.
You can select a precalculated item or fill in an amount to include your SoulCycle admission and donation if you please.
If you have a preference please specify the cycle # you prefer in the comments box at check-out. We will do our best to accomodate your requests - if you do not specify we will assign a spot for you.