Description
FREE FOR ATTENDEES!
The SheSays Chicago community, made of women in the creative and marketing industries, is bursting at the seams with creativity, whether it's in the office or at home. We have a lot of DIYers and visionaries among us, so what better time to show your stuff than at our SheSays Shop & Sip end-of-year celebration?!!
Please join us at the Chicago Design Museum in Block 37 on Saturday, November 5 from 2-6pm. Make a day of it - meet your friends downtown for brunch, then head over to do some early holiday shopping! Browse (and buy) everything from custom jewelry and vintage clothes to letterpress goods and handmade soaps. You're guaranteed to find something for yourself and your friends while supporting the multi-faceted creatives who inspire us. Sip some wine or beer at the cash bar, network with the sellers and the SheSays community. Snacks will be provided by our sponsor, The Creative Group. A fantastic 50/50 raffle will raise money for SheSays 2017 mentor events, which are always free.
Please bring a donation of new or used art supplies for Creative Pitch, which helps Chicago art programs. See the list of acceptable donation items here. Crayons, glue, scissors, paper... it's easy to give!
Note: Most of our sellers will accept credit cards, while a few only accept cash/checks.
Driving? Block 37 offers a 10 hour weekend rate for $15.
OUR TALENTED LIST OF VENDORS (ALL SPOTS SOLD OUT):
• Juicey Gems, Elizabeth Aguirre - Handmade jewelry
• Chicago Tiny Travels, Brittany Campbell - Chicago Children's Guide Book
• Elegant Lush Boutique, Kisha Coffman - Clothing
• Jeremy + Farrah - Relief and screen prints

• Fitting Mood, Ana Karina Da Silva, PomPom Shoes, Sgt. Pepper Jacket
• The Tulle Project, Silvana Favaretto - Tulle skirts
• Swoon Soaps, Susie Jendro - Handmade soaps
• Adamandia Kapsalis - Scarves, handbags
• Provoke Culture, Sam Kirk - Artwork, prints, comic books, greeting cards, apparel and fashion accesories
• LouBirdie Designs, Crailin Hardy - Custom jewelry
• Plate & Page, Lisa McGill - Hand screenprinted paper goods
• Nana Mendez - One-of-a-kind jewelry
• Allison Mooney Designs - Modern, minimal fine metal and gemstone jewelry
• Meg Nielsen, Watercolors
• Mid Mod Pin, Victoria Pater - Enamel Pins
• Mary Olsen - Bracelets, earrings and liquor bottle glasses
• Type Baby Design, Lidia Varesco Racoma - Baby and kids apparel
• Everpurse, Liz Salcedo - iPhone changring purses
• NeighborHäuser, Julia Thiel - Throw pillows
• The Uzee Collective, Trina Uzee - Jewelry, paintings, succulent gardens
• Love Peridot, D'Cher Whitaker - Jewelry and accessories

• Afro-Sheek Fashion - Handmade South African inspired fashion
---
THANKS TO OUR HOST FOR THEIR SUPPORT: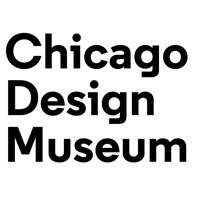 CURRENT EXHIBIT: City of Ideas: Architects' Voices and Visions: is an ongoing conceptual installation project, inaugurated at Sydney University's Tin Sheds Gallery and traveling to ChiDM from October 2016 to February 2017. Its key objective is to present original voices and visions of leading international architects recorded and transcribed by curator Vladimir Belogolovsky.
Each installation will include different groups of voices, interpreted through continuously changing design by local artists, architects, and designers through collaboration with its curator. The architects' voices can be presented in their entirety or fragmented according to visions of local designers. In our iteration, they will be accompanied by text and image, and the installation will include a performance stage that will record new voices of local architects to join the evolving conversation.
THANK YOU TO OUR SPONSOR FOR THEIR SUPPORT:

As a leading creative staffing agency, The Creative Group specializes in making the right fit between skilled creative professionals and the best companies, for happy, productive workplaces.
CHARITABLE ART DONATIONS SUPPORT CREATIVE PITCH: