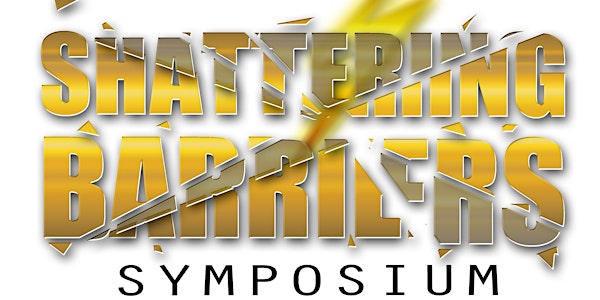 2nd Annual Shattering Barriers Symposium: A Human Trafficking Gathering
When and where
Location
California Endowment Building 2000 Franklin St Oakland, CA 94612
Description


S.H.A.D.E., (Survivors Healing, Advising and Dedicated to Empowerment) Movement is a survivor based advocacy organization which empowers survivors of sexual exploitation, human trafficking, and domestic violence. We believe that Survivor Leadership is paramount to creating positive change and empowerment within and outside of the anti-trafficking movement.
On Friday, January 11, 2019, we are holding our 2nd Annual, Shattering Barriers Symposium. A Human Trafficking Gathering on Male Victimization and Marginalization. This symposium continues to be the first of its kind provided to the public, in that it is 100 percent Survivor-thriver led, Survivor-thriver organized, and it features all Survivor-thriver speakers. We are excited to have secured a roster of Survivor-thriver expert speakers who possess years of experience as Abolitionists in the fight against modern-day slavery.
This is guaranteed to be a day full of inspiration and innovative learning!
This training symposium will be focused on barriers affecting boys and men who experienced trauma, and how we can understand and support the self-recovery process through a survivor informed, and trauma-informed lens.
All are welcome to register and attend this event, it is open to students, community members, service providers, law enforcement, the healthcare industry, and etc..
Light breakfast refreshments and lunch will be provided.
Registration starts at 8:30 am. The program starts at 9 am!
Masters of Ceremonies:
Venus Morris, Peer Advocate, S.H.A.D.E Movement
Keynote Speaker:
Russell Wilson, S.H.A.D.E Movement Consultant, Human Trafficking Expert, and Researcher
Featured Speakers/Trainer Include:
Elizabeth Vasquez, Human Trafficking Expert
Erik Gray, Community Advocate of REST: Real Escape from the Sex Trade
Panel Moderator: Holly Joshi, National Human Trafficking Expert, Curriculum Developer and Trainer with the National Criminal Justice Training Center, and Doctorate student
Jabali Smith, Author, Speaker and Founder of Well Child Foundation
Jazmyn Brown, S.H.A.D.E Advocate, and Trainer
Panel Moderator: Nat Paul, Freedom Network USA Individual Member and Policy Chair, National Survivor Network

Jimmy Lopez, NSN Survivor Advocate
Roderick Johnson, Human Trafficking Expert
Sarai Smith-Mazariegos, Executive Director, S.H.A.D.E Movement
MORE SPEAKERS AND MODERATOR TO BE ADDED, STAY TUNED!
Program Includes:
Panel Discussion 1: The Intersection Between CSE of Cis-Male and LGBTQ Survivors
How do cis-male survivors relate to their experience versus how LGBTQ survivors? What are the similarities and what are the differences? Do LGBTQ survivors have the same struggles with sexual identity and orientation as cis-male survivors, and if so how do they come to terms with the stigma around same-sex relations?

Panel Discussion 2: Commercial Sexual Exploitation: Hear From Male and Female Survivors
In this panel, we will look at both the specific vulnerabilities that lead to victimization for males and females. Also, discuss how males face their trauma in a society that specifically stigmatizes males who have been victimized, specifically when it comes to sexual trauma. Cover the similar experience of victim blaming both genders face.

Breakout Presentation 3: Working with Transgender Survivors


Breakout Panel 4: Male Victims of Labor Trafficking and Sex Trafficking: How do Survivors Relate to Victimization
This panel will look at the similarities of male victimization and how both forms of victimization have an equally traumatic impact on survivors. Particularly focusing on how as men the loss of agency and power through their experience of victimization is socially stigmatized.
We are currently off $40 off the current ticket price. Use promo code: 2019, expires Monday, January 7th at 12pm
If you are a survivor of trafficking, commercial sexual exploitation and would like to attend please contact us at info@shademovement.org for an access code for free admission!
We are truly grateful for our Event Co-Sponsors: STAY TUNED FOR ADDITIONAL SPONSORS TO BE ADDED!!
If you would like to become a sponsor please contact us at info@shademovement.org to make a contribution.