Description
A conference of the Indiana State Epidemiological Outcomes Workgroup (SEOW); sponsored by the Indiana Division of Mental Health & Addiction and the Center for Health Policy at the IU Richard M. Fairbanks School of Public Health at IUPUI.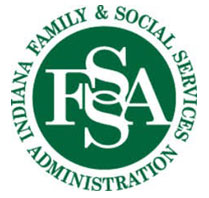 The SEOW Symposium
The purpose of this annual meeting is to highlight research and initiatives in the substance use and mental health field. It provides a forum for prevention professionals, coalition leaders, researchers, and state partners to share their knowledge, and to engage in networking opportunities.
Topics include:
Key ­findings from the new 2018 SEOW report

Community-level prevention efforts

Enhanced State Opioid Overdose Surveillance

Creating a systems-approach for substance use disorders

Co-occurring substance use and mental health disorders

And more…
A detailed agenda will be provided as soon as all speakers are confirmed.
Continental breakfast and light refreshments will be provided.