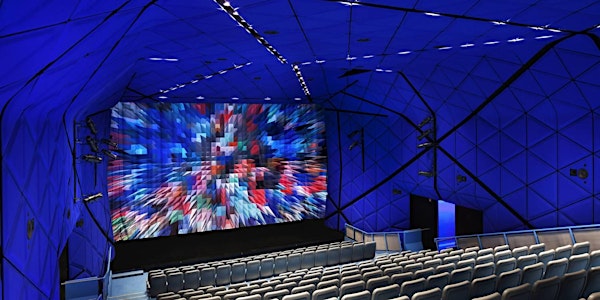 2nd Annual Responsive Conference: The Emergent Organization
When and where
Location
Museum of the Moving Image 36-01 35th Ave Astoria, NY 94720
Description
The Responsive Conference brings together leading practitioners on organizational design and human development to explore the Future of Work.


2nd Annual Responsive Conference
The accelerating pace of change for organizations across industries and geographies calls for new ways of working, learning, and collaborating. Emergent Organizations are those willing to consider creative, evidence-based approaches to innovation, culture/HR, and market growth.
At the 2nd Annual Responsive Conference, early leaders in the "Future of Work" will share practices and approaches to improve innovation, productivity, engagement, performance, learning, and development.
Register today, to connect with Responsive leaders and like-minded peers to explore how individuals and organizations can thrive in unpredictability.
What is Responsive?
A Letter from Our Director
As someone whose career has spanned everything from circus performance to management consulting, I am constantly impressed by people. Individually, humans can be incredible learners, capable of resilience and adaptation; in well-organized teams, we can accomplish even more.
As a performer, I've always been a proponent of the spontaneous connections that take place when exceptional people come together. In early 2016, I had the pleasure of producing a day-long "Un-conference" on the Future of Work. Attende enthusiasm was overwhelming, and I saw the need for an annual conference exploring work in the 21st Century. Thus, the Responsive Conference was born.
My goal for Responsive Conference 2017 is not just to talk about human development and organization change but to create a learning experience where we can embody these ideas. I am committed to making the entire process an experiment in culture, from the advisory board, to the production team, to the curation of presenters and attendees, to the experience of the conference itself.
I am thrilled to be entering our second year and look forward to sharing this experience with you.
Warmly,
Robin
---
We're unreasonably excited about the line-up of speakers and two exciting events we've expressly created for attendees of this year's Responsive Conference.
Scroll down to read about our speakers, and experiential formats, including a Roundtable Experiment between CEOs and investors building Responsive companies, and a Reverse Workshop with Pepsico, where selected audience members will get a chance to offer Pepsi leaders their org design advice!
2017 Speakers Include: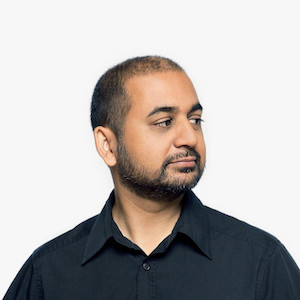 Anil Dash is an entrepreneur, activist and writer recognized as a technology innovator and one of the most prominent advocates for a more humane, inclusive and ethical tech industry. As CEO of Fog Creek Software, the independent New York City tech incubator, he supported landmark startups like Trello, and Stack Overflow, the world's largest community for computer programmer. He is also the founder and creator of Glitch, a community that helps anyone materialize their visions for new apps.

Anil has served as an advisor to the Obama White House's Office of Digital Strategy, and today advises major startups and non-profits including Medium and DonorsChoose. Anil also serves on the board of Stack Overflow and non-profits including: the Data & Society Research Institute, whose research examines the impact of tech on society and culture, NY Tech Alliance, America's largest tech trade organization, and the Lower East Side Girls Club, which serves girls and families in need in New York City.

At Responsive Conference 2017, Anil will share his extensive knowledge on building organizations on Future of Work principles in an in-depth interview with conference director Robin Zander.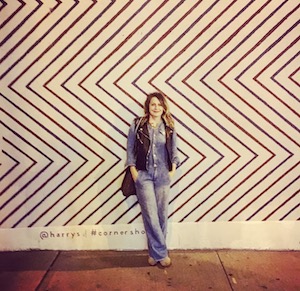 Dr. Meg Poe, M.D. is a psychiatrist and interpersonal psychoanalyst. She received her BA from Yale University, where she majored in English and first articulated her lifelong professional question: How do we each live, love, and work well?
She helps people to feel most present and alive in their creative flow and inner life. She specializes in helping adults create more intimate, fulfilling relationships in their lives, with a particular interest in how we grow our capacities to love and to pay attention in order to create our individual and collective world. She is known for integrating her knowledge of yoga, meditation, sound, and the neuroplastic effects of technology into her therapy practice.
Dr. Poe created and teaches the first curricular course on Love at NYU for undergraduates, an interdisciplinary class drawing from film, poetry, philosophy, art, psychology, and neuroscience.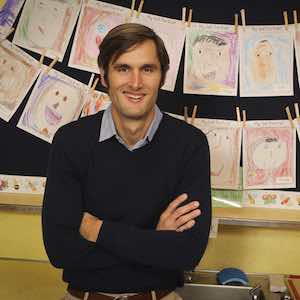 Charles Best is an American philanthropist and entrepreneur. He is the founder and CEO of DonorsChoose.org, a crowdfunding platform for K-12 teachers serving in US schools.
Charles launched the organization twelve years ago out of a Bronx public high school where he taught history. DonorsChoose.org is one of Oprah Winfrey's "ultimate favorite things" and was named by Fast Company as one of the "50 Most Innovative Companies in the World," the first time a charity has received this recognition. For three years, Fortune magazine has named Charles to its "40 under 40 hottest rising stars in business."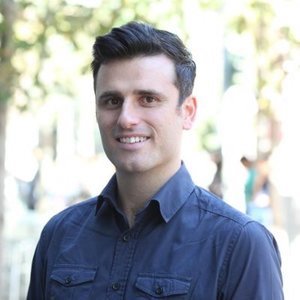 Steve Hopkins is the director of Customer Success at Culture Amp and a founding member of the Responsive Org movement.
Steve is passionate about helping clients develop a responsive operating culture that they can be proud of. At Culture Amp, Steve does this by guiding clients through successful culture change programs using the Culture Amp HR and People Analytics platform.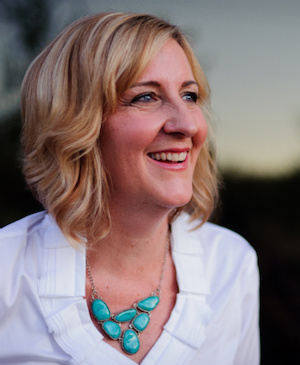 Pamela Slim is an award-winning author, speaker and small business strategist. Her latest, bestselling book, Body of Work, gives a fresh perspective on skills required in the new world of work for people in all work modes, from corporate to nonprofit to small business.
As the founder of K'é in downtown Mesa, California, she supports small businesses through classes, networking events, and virtual programs.
Pam has a decade's experience consulting to large companies like Hewlett-Packard, Charles Schwab and Cisco Systems, where her work impacted thousands of executives, managers, and employees.
In 2005, she started the Escape from Cubicle Nation blog, a top career and business blog, through which she has helped hundreds of entrepreneurs to start successful businesses (including through partnerships with small business leaders like Citrix and Infusionsoft). Pam's first book, Escape from Cubicle Nation: From Corporate Prisoner to Thriving Entrepreneur won Best Small Business/Entrepreneur Book of 2009 by 800 CEO Read.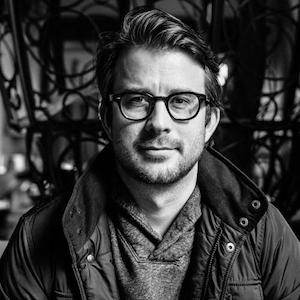 Aaron Dignan sees the same phenomenon everywhere he looks. Our most trusted and important institutions – in business, healthcare, government, philanthropy, and beyond – are struggling. They're confronted with the fact that the scale and bureaucracy that once made them strong are liabilities in an era of constant change.

Dignan contends that teams everywhere need to upgrade their organizational operating system and adopt a new way of working that prioritizes purpose, networks, emergence, adaptivity, empowerment, and transparency. He and his team advise the leadership at global brands like GE, American Express, PepsiCo, The Bill and Melinda Gates Foundation, and The Cooper Hewitt National Design Museum on their future in an unpredictable world.

Aaron is the founder of The Ready and a founding member of the Responsive Org movement.
Previous presenters include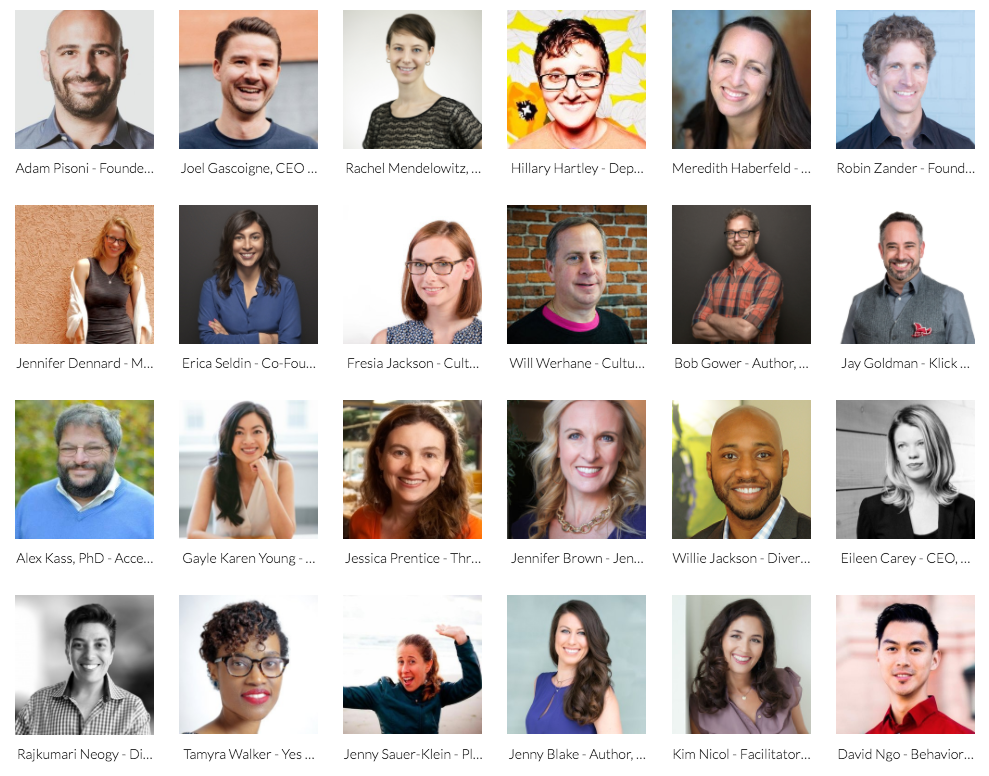 Learn more about our previous presenters here.
Responsive Conference is about interactive participation. Our goal is to create experiences that represent the best of what the Responsive movement stands for— creative thinking to solve real-world organization challenges through meaningful collaboration.
How to Build a "Future of Work" Startup - Roundtable
We are pleased to host an informal, intimate discussion among CEOs of future of work-focused startups and those who invest specifically in FOW companies. This session will be an experiment—a departure from traditional sit-and-learn plenaries or moderated panels, and, instead, a chance to learn, through deep listening, from leaders in the Responsive thought space.
This is a rare opportunity to listen in on a free-flow, energetic dialogue among innovate thinkers with expertise in building, incubating, and leading future-focused companies. As the audience, we will observe the outside and be privy to a kind of conversation usually held behind closed doors—a conversation we hope will generate actionable insights and new takeaway learning for us all. (Find out more about the Responsive philosophy on running great conferences and sessions.)

PepsiCo Transformation Journey: A Reverse Workshop
PepsiCo has been through an incredible transformational journey in recent years that they shared on stage with August at last year's Responsive Conference.
This year, key players most responsible for PepsiCo's change journey will be "opening the kimono", vulnerably sharing what has worked—and what has not. And—they will be asking for your help...
The PepsiCo team will choose two org designers from the audience to do a "reverse workshop", break-down the specifics of the challenges presented and begin solving them real-time on stage. This will be a workshop like no other!
Whether you're observing or happen to be someone selected to participate actively, this will be a unique learning opportunity bridging theory and practice with a Fortune 50 company.
Un-Conferences Throughout
Community-based events inherently capture many benefits of the "human economy" that Responsive companies aim for. They spark a kind of creativity less available in online meetings, encouraging innovations in how to approach the ever-increasing unpredictability of business: to rethink the role of purpose, networks, individual empowerment, organizational experimentation, and transparency in organizations.
Thus, we have embedded un-conferences throughout the 2nd Annual Responsive Conference, where attendees will be able to engage with one another on those themes most relevant to those in attendance.
Learn more about the un-conference format.
Where
The 2nd Annual Responsive Conference will take place at the Museum of the Moving Image in New York City.
The Agenda
The conference will consist of two days of discussion and practical action. Keynotes, facilitated discussions and workshops will cover company culture, diversity and inclusion, models and tools for self-management, organization change in legacy companies and start-ups, and how humans shape the environment in which they work.
Follow along as we put the finishing touches on the agenda.