Description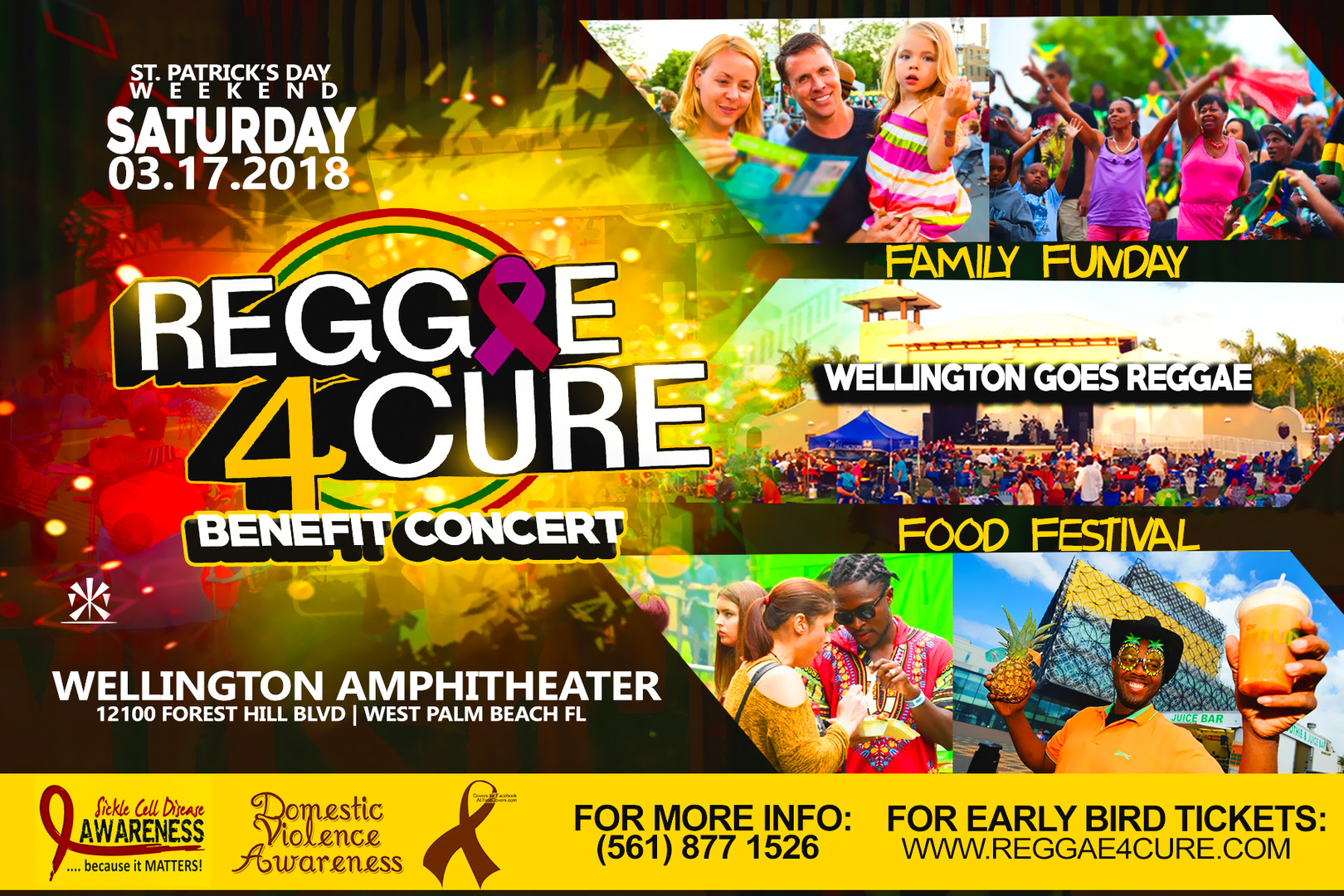 The 2nd annual Reggae4Cure Family Fun Day and Food Festival Benefit Concert is Saturday March 17th, 2018 from 2pm - 10pm at the Wellington Amphitheater.
The Reggae4Cure Family and Food Festival will offer residents of Wellington as well as visitors, an entertaining experience as they bask in the cool festival vibes. The Reggae4Cure Festival is an opportunity to give back to the community, as well as raise awareness about Sickle Cell Disease and Domestic Violence.
During the festival Attendees will be treated to authentic reggae music, tropical cuisine, and art and crafts from a variety of vendors during this all day event.; a must-attend event for friends & families who relish exotic food & drink, a warm positive vibe, and of course, world-class reggae & cultural performances. - See more at: www.reggae4cure.com

Presented by Supa Jamz, The Sickle Cell Foundation of Palm Beach County and Young Starr Movement.