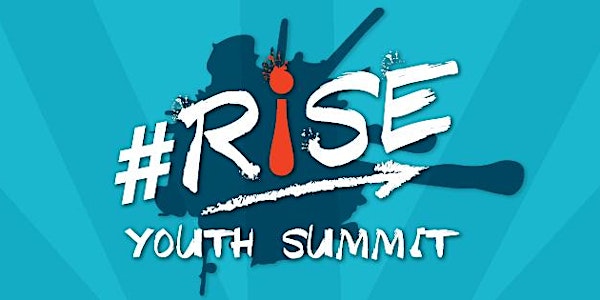 2nd Annual #RealTalkTobacco #RISE Youth Summit
When and where
Location
WHYY, Inc 150 6th Street Philadelphia, PA 19106
Description
The Second Annual #RISE Youth Summit is here!!!
Let's #RISE into Action!

This year's summit will feature workshops on MEDIA, YOUTH EMPOWERMENT, COMMUNITY ADVOCACY, and POLICY
FREE ENTRY, FREE SWAG, GIVEAWAYS, FREE MEALS AND MUCH MORE!!!!
YOU DON'T WANT TO MISS OUT!
The youth summit is open to youth ages 13 -18 years old.
Adult Chaperones with youth group (5 youth minimum) are allowed to attend the summit as volunteers.
(Youth groups and adult chaperones must register by April 7th.)

REGISTER HERE!!!

What is the #RISE Youth Summit?
The #RealTalkTobacco #RISE Youth Summit is a convening of 150 youth leaders from around the Philadelphia and Southeastern PA area who are currently engaged in or are passionate about public health advocacy work including tobacco control and prevention. The annual youth summit features special guest speakers conducting workshops on advanced advocacy content including: Social Media, Policy, Storytelling, Tobacco and Advocacy 101(Youth Empowerment).
In today's Philadelphia, youth face a common crisis: the fight for a healthy and safe future. Our Advocacy Institute youth understand that their best chance to fight against health disparities and social injustices is to organize, mobilize, and advocate in solidarity. This summit is an opportunity for our AI Ambassadors and Summit guest speakers to equip rising youth leaders with the tools they need to stand together in the fight against Big Tobacco and any other industry or social system that prevents their communities from achieving health equity.
The Advocacy Institute aims to highlight the importance of general advocacy training and youth empowerment by equipping youth leaders from all across the city to #RISE into Action in their own communities with the tools and skill sets they receive at our annual summit. The ultimate goal of the summit is to empower, equip and engage our youth leaders with the skills, knowledge and courage needed to create change in their communities both locally and nationally as it relates not only to tobacco prevention, but social justice and healthy equity in general.

What is The Advocacy Institute?
The Advocacy Institute (AI) is a premiere youth empowerment program, an initiative of Health Promotion Council (HPC), with a mission to empower youth of Philadelphia to make sustainable community changes through policy, community, and social media advocacy. Participants gain not only knowledge, but opportunities to network and build their leadership skills. The twelve week program culminates in participants implementing an action project to address a community issue. Upon successfully completing the program, graduates are inducted into the AI Alumni Network where they are given opportunities to reinvest their experience in future cohorts and ongoing campaigns.
What is #RealTalkTobacco?

#RealTalkTobacco is one of AI's leading class series. Over one year ago, HPC was tasked with employing our AI model in the fight for a tobacco-free generation. To do so, we have integrated tobacco prevention and control content into the AI curriculum and have trained more than 45 youth leaders in anti-tobacco advocacy focused on issues such as: targeting, tobacco policy and enforcement, youth access and point of sale. Following our program philosophy, participants culminate the process by creating an action project to address those tobacco issues most relevant to them and their community. The success of the #RealTalkTobacco class series has afforded our program to be supported by leaders such as the Philadelphia Department of Public Health and Philadelphia's previous Mayor, Michael Nutter, as well as the current Health Commissioner, Dr. Thomas Farley in various ways. The impact of our young peoples' city-wide campaign, #Philly1st has been well received by those all across the city as our youth work to make Philadelphia the first city in the US to have a 0% Youth Smoking Rate. Our #RTT Youth leaders continue to lead the way for youth-led tobacco prevention and policy advocacy here in Philadelphia.

What is Health Promotion Council?
Health Promotion Council (HPC) is a non-profit corporation organized in 1981 whose mission is to promote health, and prevent and manage chronic diseases, especially among vulnerable populations through community-based outreach, education, and advocacy. HPC became an affiliate of PHMC in 1999. HPC maintains more than 30 years of experience in chronic disease prevention and management work, and reaches more than 40,000 people annually across Pennsylvania.
FAQs

Are there ID or minimum age requirements to enter the event?
The youth summit is open to youth age 13 -18 years old. Adult Chaperones with youth group (5 youth minimum) are allowed to attend the summit as volunteers. There is a mandatory adult volunteer training that chaperones must attend in order to participate in the summit. Adult Chaperones should register as an organization.

What are my transportation/parking options for getting to and from the event?
Parking is extremely limited. Public transportation is highly encouraged.

When is the registration deadline?
Registration will be open until we reach capacity. Participants must register by April 17, 2017 to receive free t-shirt and swag bag! Participants will not be guaranteed free t-shirts and swag bag if they register after April 17, 2017. Registration will close on April 27, 2017.
What can I bring into the event?
The youth summit is FREE for all to attend! All you need to bring is you and yourself!
How can I contact the organizer with any questions?
Call or email Ms. Amanda Irizarry at 267-414-4371 or airizarry@phmc.org


Thank you to all of our Workshop facilitators and partners participating in the day's events!