Actions and Detail Panel
2nd Annual Progressive Education Summit South
Sat, March 25, 2017, 8:30 AM – 1:00 PM CDT
Description
Calling Progressive Educators!
Please Join us for the 2nd Annual

Progressive Education Summit South
The Progressive Ed Summit South is a free teachers conference where the education community comes together to consider and share best practices, connect and build relationships, and move our schools closer to the ideals of education. Please join us! Workshop Descriptions Coming Soon.
KEYNOTE SPEAKER CONFIRMED!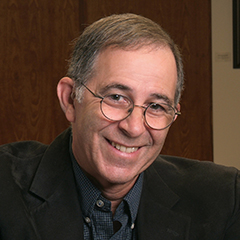 Steve Seidel is the director of the Arts in Education Program at the Harvard Graduate School of Eduction. At Project Zero, he was principal investigator on projects that study the use of reflective practices in schools, the close examination of student work, and documentation of learning. This research currently included The Evidence Project, a study using student work as evidence of learning and teaching, and Making Learning Visible, a study of group learning and assessment in partnership with the Reggio Emilia early childhood schools in Italy. He recently completed Arts Survive, a study of the sustainability of arts education partnerships. His teaching and writing for the past decade have largely focused on arts education and the improvement of teaching and assessment across elementary and secondary settings. He also convenes a monthly discussion group on collaborative assessment for educators: ROUNDS at Project Zero. Before coming to the School, he taught high-school theater and language arts in the Boston area for 17 years.
This year at the Summit Steve will discuss Questions of Quality for Progressive Educators
As progressive educators, we have strong feelings and ideas about what constitutes high quality learning opportunities for children. But what do they actually look like and how can we make our practice align with our images of quality? Drawing on a study conducted at Project Zero, Steve Seidel will explore this and other questions about quality learning experiences--what they look like, why issues of quality can be so hard to talk about, the role students play in creating quality in the classroom, and how we might achieve our visions of quality more often.Other needs?
---
Please join us on Saturday, March 25, from 8:30 - 1:00
Homer A. Plessy Community School
2021 Pauger St, New Orleans, LA

This event is a partnership of the Homer A. Plessy Community School & City Neighbors Foundation