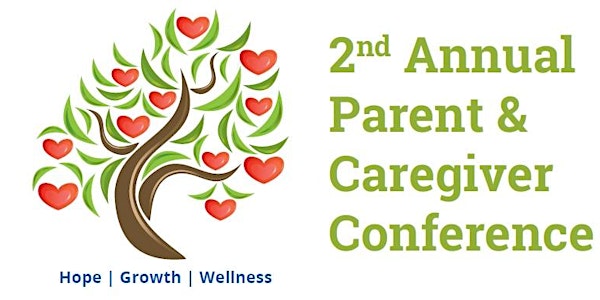 2nd Annual Parent & Caregiver Conference
By Letty Baldaro, In Our Own Voice & Education Coordinator, NAMI Los Angeles County Council
Date and time
Saturday, February 20, 2016 · 8:30am - 2:30pm PST
Location
St. Anne's 155 North Occidental Boulevard Los Angeles, CA 90026
Refund Policy
Contact the organizer to request a refund.
Description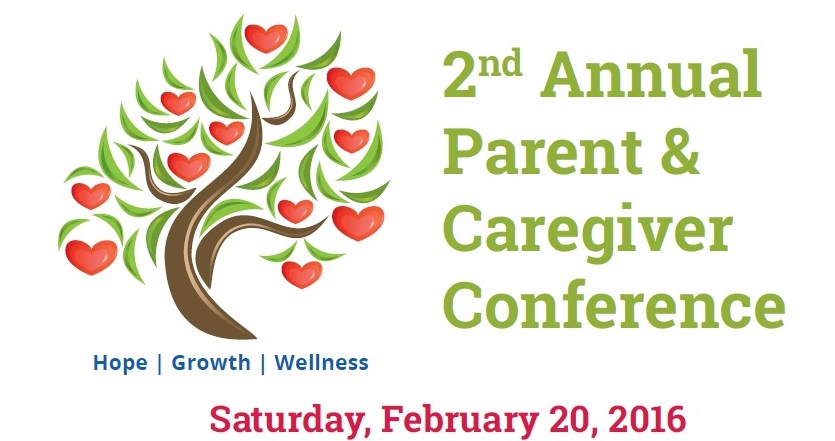 This is a one-day conference featuring speakers and workshops for parents and caregivers who have a loved one, of any age, with mental illness. Attendees will gain vital knowledge on how to provide stability, and guide their loved one to a healthy and exceptional life.
Registration is $10.00 (which includes lunch and parking) A limited number of scholarships are available.
The conference will offer a variety of workshops and information for both the person with the illness and the family members and caretakers that are part of their life.
CONFERENCE SCHEDULE
8:30 am – 9:00 am Registration
9:00 am - 9:15 am Welcome, Brittney Weissman- NAMI Executive Director
Opening remarks, Linda Lee Patterson- NAMI Leader
9:15 am – 10:30 am Ask the Dr: Leanne Stoneking M.D. - DMH
Dr. Stoneking will provide attendees with information about psychiatric diagnoses, treatment goals, and the importance of ongoing collaboration with the treatment team. Learn more about medications, treatment and diagnosis.
Bring your questions!
Leanne Stoneking, M.D., Department of Mental Health
Leanne M. Stoneking, M.D., is an Adult, Child & Adolescent, and Forensic Board Certified Psychiatrist. She grew up in Santa Ana, California, graduated from Creighton School of Medicine Omaha, NE, and completed her residency/fellowship training at LAC-USC medical center. She currently works for the Los Angeles Department of Mental Health as a child psychiatrist for the juvenile justice program. In addition, she works at Telecare STEPS (Striving Towards Enhanced Partnerships), a 105-member Full Service Partnership (FSP) in Orange County, CA serving adults with mental illness.
10:30 am – 10:45 am Networking
10:45 am-12:00 pm Morning Workshop Sessions
LPS Conservatorship/Assisted Outpatient Treatment: Lynda Boyd-DMH, Connie Draxler-Office of Public Guardian
Audience members will learn the benefits of and differences between Assisted Outpatient Treatment (Laura's Law) and LPS (Mental Health Conservatorship). LPS Conservatorship is the involuntary process by which individuals with mental health disorders receive treatment. Laura's Law provides consistent engagement for individuals with mental illness for whom other community services are not working.
Connie Draxler is the Deputy Director of the Los Angeles County Office of the Public Guardian, the largest and oldest Public Guardian office in the State of California. She is responsible for the day-to-day operations of the LPS and Probate conservatorship programs. Ms. Draxler has served in this capacity since 2009. Ms. Draxler received her Bachelor of Science degree in Rehabilitation Psychology from the University of Wisconsin-Madison and her Master of Public Administration from California State University, Long Beach.
Linda Boyd is Program Manager for the Los Angeles County Department of Mental Health's Emergency Outreach Bureau -- School Threat Assessment Response Team and Assisted Outreach Treatment (Laura's Law) programs. Ms. Boyd co-created, developed and implemented the crisis response model which has been replicated throughout the United States and as far away as Australia. This model pairs a law enforcement officer with a mental health clinician in teams that respond to 911 calls involving people with a mental illness. Ms. Boyd conducts regular presentations to train and educate law enforcement agencies throughout the county
Navigating the System of Care, TAY and Adult: Ed Vidaurri- DMH
Mr. Vidaurri will provide an overview of all the clinical programs and services for transitional youth (TAY) and adults that are available within the Department of Mental Health.
Edward Vidaurri, LCSW, the District Chief for Service Planning Area 4 (SPA 4) for the Los Angeles County Department of Mental Health since 2005, has worked with children, families and adults for 30 years. As District Chief, he oversees the mental health services provided by DMH in the area which includes Downtown Los Angeles, Skid Row, Hollywood, Koreatown, Pico-Union and more. Mr. Vidaurri has a special interest in developing services for very young children and their families, and for the various ethnic communities that reside in SPA 4. He has worked to develop strong working relationships with the Faith Community as a means to reach out to the community as a whole. He is currently working on the development of two Health Neighborhoods in SPA 4.
Family Support Group-en español: Ana Gonzalez-NAMI Leader, Senobia Pichardo-NAMI Leader
Los Grupos de Apoyo de NAMI son para familias que se unen en grupos de cuidado y se ayudan unos a otros mediante el uso de experiencias y aprendizaje de como lidiar con enfermedades mentales. Son grupos gratuitos, confidenciales y seguros para ayudar y lograr un renovado sentido de esperanza para sus seres queridos que viven con problemas de salud mental.
Ana Gonzales, NAMI Whittier Leader
Ana González, tiene un ser querido que sufre de esquizofrenia y paranoia. Ella es miembro de NAMI; maestra y entrenadora estatal del programa De Familia a Familia, también esta entrenada para conducir Grupos de Apoyo a familiares o quienes cuidan a un ser querido que ha sido diagnosticado con un problema de salud mental. Para Ana, NAMI ha sido vital porque Los Grupos de Apoyo, al igual que los programas de educación sobre las enfermedades mentales son conocimientos que nos ayudan a entender más a nuestros seres queridos. Unas metas muy importantes para Ana han sido educarse, tener más conocimiento sobre la salud mental o cualquier trastorno de lo mencionado con la finalidad de poder ayudar a su ser querido y darle una vida digna dentro del seno familiar y de la comunidad. A la misma vez, ha empatizado con las familias que están pasando por lo mismo y que han llegado a un acuerdo de que al principio de esta enfermedad, pensaron de que era una tragedia de muchos niveles. Para Ana ha sido muy importante educar a la comunidad hispana dado a los obstáculos del estigma y no saber los recursos que NAMI ofrece. Ana anda en busca de educar a los familiares y quiere enfatizar que toda esta información es para el bienestar del ser querido al igual que a los familiares. Junto esto nos llevará a entender al ser querido, y tenerles empatía.
Senobia Pichardo, NAMI Urban Los Angeles Leader
Senobia Pichardo es facilitadora de los programas de Familia a Familia, Bases y Fundamentos y Grupos de Apoyo para Familiares, de La Alianza Nacional de Enfermedades Mentales (NAMI). Ella conoció a NAMI desde hace mas de 13 años. Senobia trabaja como entrenadora del Programa de "Auto-Abogacía entre Compañeros" (PSA Unit) con Disability Rights California. Ella ha estado facilitando grupos de Auto-Abogacía por 11 años a través del condado de Los Angeles, tanto en la comunidad como en las clínicas de cuidado intensivo. A Senobia le gusta practicar Kundalini yoga & Meditacion, viajar, leer y es voluntaria en el Departamento de Salud Mental, y de "eCPR" que es un programa educativo de salud publica que capacita a personas para que puedan asistir a otras persona que estén experimentando una crisis emocional.
12:00 pm – 1:00 pm Lunch and visit exhibitors
1:15 pm – 2:30 pm Afternoon Workshop Sessions
How to Communicate Effectively in a Crisis: Helena Ditko-DMH, Julie Loeb-DMH, Linda Patterson-NAMI Leader, Patricia Pasillas-GHMET, Officer Sean Dixon-GHMET, Officer Khan-GHMET
Crisis management can be incredibly stressful. Communicating effectively in this state of mind can be overwhelming, challenging and frightening. Learn what works and what doesn't work when communicating in a crisis. Our panel, composed of a law enforcement Mental Evaluation Team, a clinician and a family member, will offer their experiences. Gain insight on ways to manage your stress and develop better communication skills with experts who are here to help.
Moderator: Helena Ditko, LCSW, Dept. of Mental Health
Helena Ditko is an LCSW with a background in family systems from both geriatric and developmental disability practice. Currently she is the Dept. of Mental Health Program Director, Office of Consumer and Family Affairs. Her office represents the voice of consumers and families for multiple meetings including the Executive Management Team and her staff provide individual and group support and training. Helena attributes her passion for social work to her foundation as a Catholic nun for seven years where she worked in teaching, retreat work, and geriatrics as well as working with people in poverty in the Appalachian region.
Julie Loeb, Dept. of Mental Health
Julie Loeb is a Marriage and Family Therapist Intern and a Family Advocate at the Dept. of Mental Health. She is a representative for consumers and families, assisting them to navigate systems of care. She knows about mental health from a unique prospective as an individual, family member and a clinician. Julie is a writer and professor. Her core belief is that the session belongs to the client. It is their time to express feelings, share emotions, and reveal behaviors in a supportive, non-judgmental environment. Her greatest joy is seeing clients move toward healing, wellness, and renewal.
Linda Patterson, NAMI
Linda Lee Patterson is a NAMI Family Support Group facilitator and has a 33-year old son who suffers from severe mental illness. Her son showed signs of schizophrenia by the age of 5, which is incredibly young according to the medical field. Her son has a charming personality and is highly intelligent. However, he exhibited certain challenging behaviors from a very early age that Linda had to find a way to accept and navigate to keep some peace at home. In 2014, her family was in a major mental illness crisis and NAMI stepped in to support her family, providing them mental health resources and guiding them back toward recovery. Because of the skills she gained from NAMI, she and her son enjoy a stronger, healthier relationship.
Gardena/Hawthorne Mental Evaluation Team
In July of 2015, The Gardena / Hawthorne Mental Evaluation Team (GHMET) was formed. This team is a partnership between the Gardena Police Department, Hawthorne Police Department and the Los Angeles Department of Mental Health. GHMET embeds two sworn police officers with a clinician from the Department of Mental Health. The team's primary mission is to provide solutions to mental health related issues in support of Department operations. The program aims to prevent unnecessary incarceration and/or hospitalization of people living with mental illness, provide alternate care, and help to prevent or avert mental illness crises.
Officer Sean Dixon was born and raised in the greater Los Angeles area. Officer Dixon graduated with honors from the El Camino Police Academy in June 2004. He has served as a police officer for the city of Monterey Park and later for the city of Gardena. In July 2015 Officer Dixon began working with the Gardena Hawthorne Mental Evaluation Team (GHMET).Currently he is completing his Bachelors of Science degree from Union University with an expected graduation date in the spring of 2016.
Patty Pasillas grew up in El Paso, Texas. After relocating with her family to Huntington Park, she graduated from high school and attended University of California, San Diego. After graduating in 2006, she worked for the Salvation Army, Human Trafficking Unit. She then went on to the California State University, San Bernardino Master's in Social Work Program. In 2010, she started working at the Los Angeles County Department of Mental Health, Psychiatric Mobile Response Team. She worked for this team for five years and then transitioned to the Gardena/Hawthorne Mental Evaluation Team.
Officer Alex Khan has been a Police Officer with the Hawthorne Police Department for seven years. He attended the University of Cincinnati and earned a Bachelor's degree in Criminal Justice. Since being a police officer, he has worked six years in patrol operations and his current assignment is with the Gardena/Hawthorne Mental Evaluation Team.
Foster Parents and Caregivers A Guide for Success
Join a discussion on the needs of a resource parent, caregiver or foster youth parent in order to better assist youth in all aspects of life. This workshop will focus on resources available to help a child or young adult navigate the system and also succeed in school. West Los Angeles College's Foster Care Kinship Program partners with NAMI to facilitate this interactive session.
Sergio Becerra, West Los Angeles College's Foster Youth and Kinship Center Coordinator
Mr. Becerra is the Coordinator of West Los Angeles College's Foster Youth and Kinship Center and the Guardian Scholars Program. He holds a Bachelor of Arts degree in Child Development from California State University, Northridge. His passion for addressing children's issues has led him to the field he is currently involved with at his young age of 26. His mission is to help those that do not always have a voice and he hopes to someday be a Director of a children's center.
Rosina Guzman-Ehrlich, NAMI Basics State Trainer
Ms. Guzman-Ehrlich has an extensive background in the education field. She has been a teacher, a school-wide facilitator, a high school principal, a director of special programs, and finally a community college administrator. She holds a Master's degree in Educational Administration. The academic environment was her home for 22 years before she took a break when her only child tried to commit suicide and that incident propelled her into the world of mental illness and a journey to seek the best care for her son and herself as a caregiver. Today, both she and her son have achieved a place were life is as normal as it can be and the future once again looks bright.
Depresíon en niños y adolescentes- en español: Luis M. Garcia PsyD- Pacific Clinics
La depresión es un trastorno persistente del estado de ánimo que se caracteriza por sentir tristeza, temor, pesimismo, angustia, indiferencia, disminución de la autoestima, lentitued para pensar, y dificultad para dormir. Los síntomas pueden persistir todos los días e interferir con sus actividades cotidianas. La depresión es una enfermedad biológica, al igual que la diabetes o la alta presión. La depresión se presenta en un 6% de la población, aunque no sea diagnosticada. En esta presentación el Dr. García presentará, causas de la depresión, prevención e intervención temprana, tratamiento e información para la familia.
Luis Garcia, PsyD, Pacific Clinics
Actualmente el Dr. Luis García, se desempeña como Vicepresidente de la Diversidad Cultural para Pacific Clinics. También ha prestado servicio como Vicepresidente del Desarrollo de Programas Latinos. En esta posición, el Dr. García a desarrollado programas culturalmente competentes que se centran en las necesidades del cliente y la familia. Él ha ayudado a crear un programa basado en la escuelas para abordar la prevención del suicidio en niños y adolescentes latinos, incluyendo individual, familiar y servicios de grupo. También coordina el desarrollo de cursos de información, conferencias y material educativo para los profesionales de salud mental, clientes y familias. El Dr. García recibió un doctorado en Psicología grado de la Universidad Newport, y previamente obtuvo un bachillerato en psicología de la USC. Obtuvo su licenciatura en psicología por la Universidad de Guadalajara, Jalisco Mexico. Tiene una Maestria y Doctorado en terapia Gestalt, del instituto de INTEGRO en Tijuana, B.C., Mexico.
Also, we will have a variety of sponsors with resources available to attendees. You will have the opportunity to visit the exhibit tables during lunch time.
Habrá talleres en español.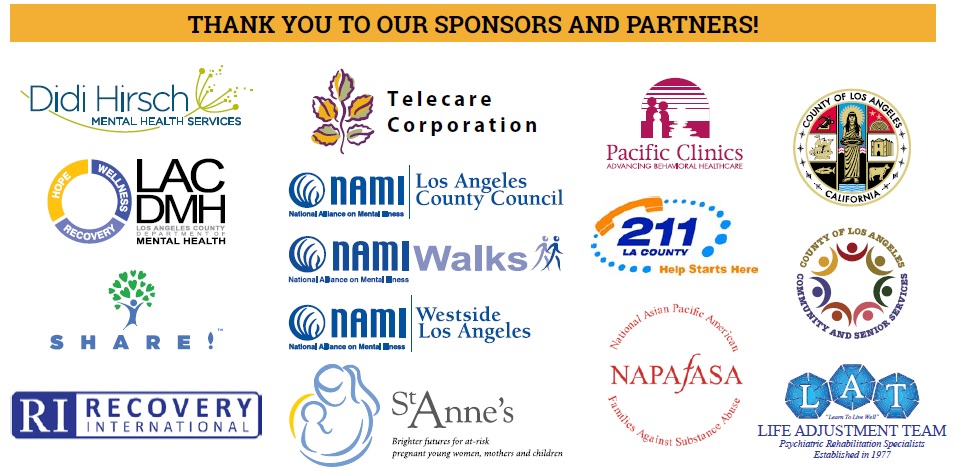 See you there!
---
FAQ'S
Is there a cost for the conference?

Tickets are $10.00 for the conference, parking and buffet lunch.

If you are registered and paying at the door, please pay by cash or check made payable to: NAMI LACC.

If you are unable financially to pay the $10.00 fee - click scholarships option. There are a limited number of scholarships available.

I do not have young children should I come?

Yes, there will be topics of interest to those with loved ones of all ages.

What are my transport/parking options getting to the event?


Valet parking will be provided by St. Anne's.

There is handicap parking in the main parking lot near the entrance.

Nearest bus route on Beverly Blvd -14/37 - 1/2 block off Beverly, to St. Anne's and short walk to: 155 N. Occidental St. Los Angeles

St. Anne's is in between Temple and Beverly.

Where can I contact the organizer with any questions?

Is my registration/ticket transferrable?

Yes - you can give your ticket to someone else. If you can go back on line and make the change that would be helpful or email Letty@namilaccc.org.

Your printed registration ticket will help in the check in process the morning of the conference; however it is okay if you do not bring it.

Will there be vegetarian options for lunch?

We are offering a box lunch. Grilled veggie sandwich will be the option for vegetarians.

Are there any volunteer opportunities the day of the conference?

Yes if you are intersted in helping with registration, sponsor table set up and other needed areas - please let Letty know @ letty@namilaccc.org



About the organizer
 NAMI Los Angeles County Council (LACC)  is the leading countywide organization composed of grassroots-based affiliates that promotes health, equality and dignity for those affected by mental illness.  We provide leadership in advocacy, legislation, policy development, education and support throughout Los Angeles County.