2nd Annual NY Burger Crawl - NY Burger Week

Saturday, May 4, 2013 from 12:30 PM to 7:00 PM (EDT)
Event Details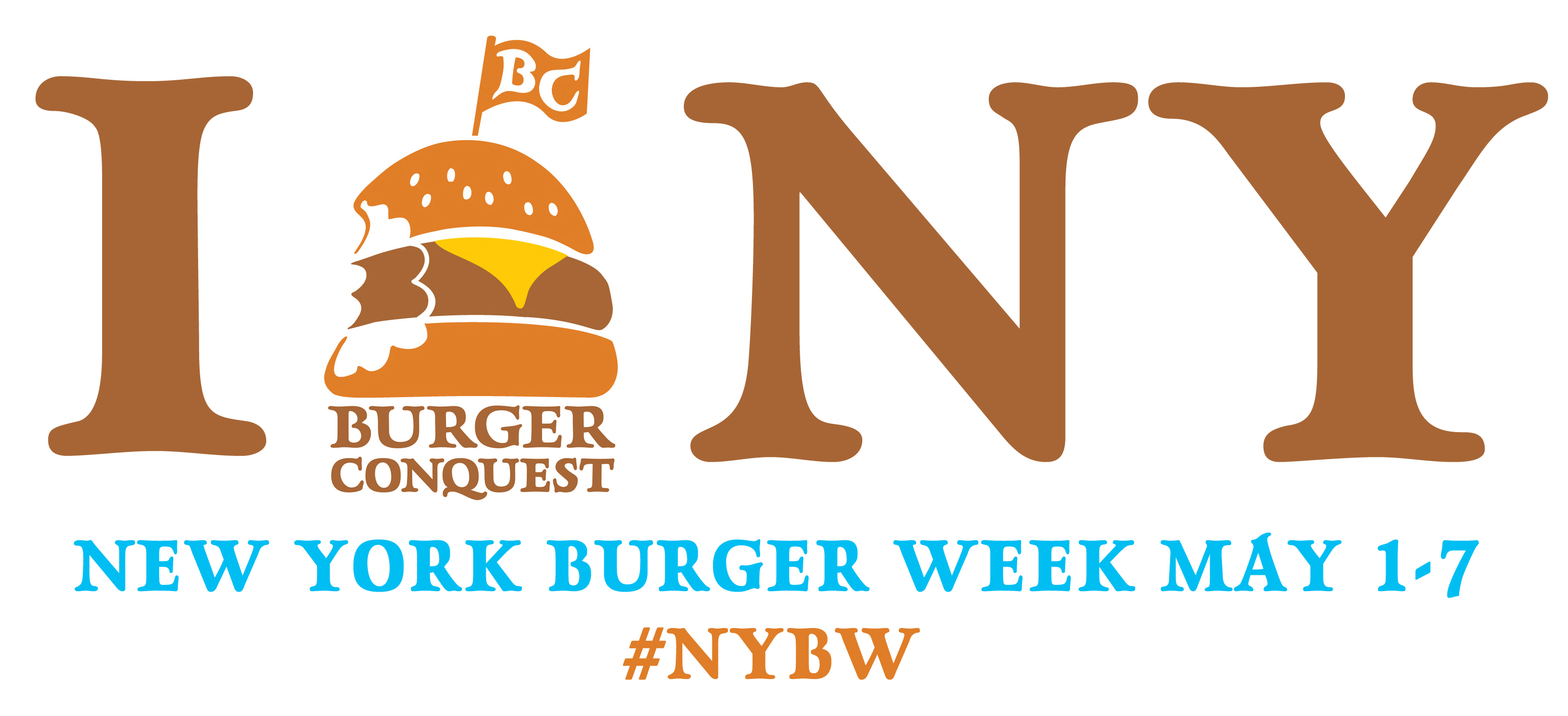 AMSTEL LIGHT, THE OFFICIAL BEER OF THE BURGER, PRESENTS
THE 2ND ANNUAL NY BURGER CRAWL
-brought to you by Burger GPS with Beef from Burger Maker & Cheese from Jarlsberg-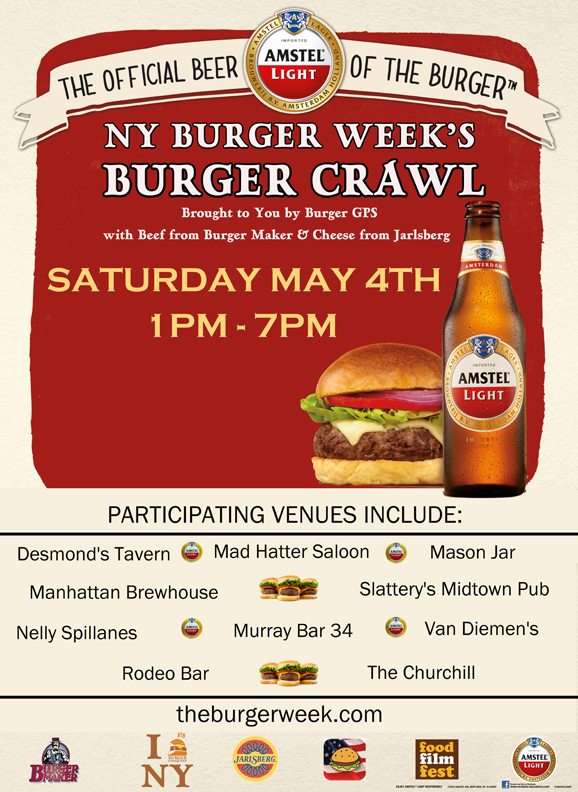 $70 for 10 beers + 5 gourmet sliders at 10 walkable bars on Sat, May 4th  
 
May 4, 2013
Murray Hill / Kips Bay Neighborhood, NYC
12:30 - 3:00 pm - Check In 
1:00 - 7:00 pm - Burger Crawl
Price: $70.00
One (1) 8 oz Amstel Light at all locations

5 tickets redeemable for a mini-burger / slider at your choice of locations 

10% off your bill on additional spending

There's no better way to spend the Saturday of NY Burger Week than by exploring some of the best bars & restaurants of a neighborhood than a Burger Crawl! Join Burger GPS for a beer & burgerriffic crawl through Murray Hill & Kips Bay on this Cinco De Mayo weekend. You'll get an Amstel Light, the official beer of the Burger, at each of the 10 locations as well as your choice of burgers from 5 of them. The beef is all natural, certified humane Angus beef from Burger Maker with select burgers being topped by Jarlsberg Cheese. If that's not enough, get 10% off your bill at every location on any other beer, food or drinks you order.  
PARTICIPATING BARS & RESTAURANTS: 
**Purchase your ticket to begin the crawl at either Manhattan Brewhouse or Slattery's Midtown Pub.**

Check in runs from 12:30 - 3:00 pm & the crawl goes from 1:00 - 7:00 pm.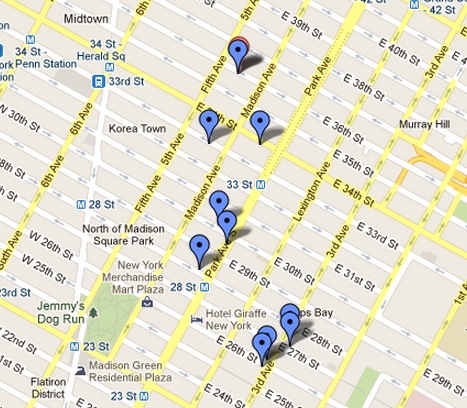 For more info & tickets to other NY Burger Week Events please visit the NY Burger Week website.