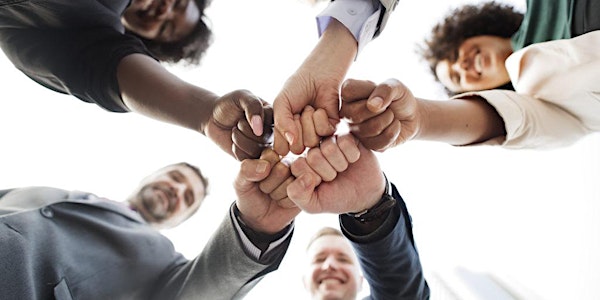 2nd Annual Meet The Coaches Night: Featuring A "Pitch 5 Event"
When and where
Location
FCBank 6600 North High Street Lower Level Private Event Space Worthington, OH 43085
Description
Entrepreneurs, Business Owners, Sales Professionals & Business Development Professionals are responsible for the healthy growth and success of their respective business. So, join us on Wednesday, September 25th, 2019 for an evening designed to assist you with this earnest responsibility and provide you with the resources you need to PROPEL YOUR BUSINESS.
The evening provides an opportunity to LEARN from the Synergy Academy Coaches, MIX & MINGLE with like-minded Business Professionals, MEET amazing Exhibitors and OBSERVE a PITCH 5 Event.
What is a Pitch 5 Event?
The PITCH 5 Event will feature 5 business which have been in business for 5+ years, who will pitch for 5 minutes to a panel of 5 Judges with the intention of sharing their business success and receiving feedback from the savvy panel of Judges, and to potentially WIN a "Prize Package" worth $10,000+ of services donated by our Synergy Academy Coaches and Exhibiting Companies. The "Prize Package" has the power to enhance the focus, business strategy, business tactics and profitability of the company winning the Pitch 5 Event! The Pitch5 Event deadline has been closed out and all Pitch5 Contestants have been selected!
SAVE THE DATE, and RSVP now, as this is an evening that you do not want to miss, if you are serious about discovering resources which will advance your business to new levels of success.
Admission is FREE, Parking is FREE and there will be COMPLIMENTARY refreshments!
Those interesting in Exhibiting or Sponsoring the Event need to contact Diane Wingerter, The Tradeshow Doctor™at 614.390.4227 or via Diane@TheTradeshowDr.com. Exhibitor Space is LIMITED. Sponsorship Package also provides CATEGORY EXCLUSIVITY. So, don't be left out....contact Diane!
Sponsors Include: Synergy National, LLC, Platinum Technical Design & Management, FC Bank, Farmers Insurance & The Tradeshow Doctor™