About this Event
The Lone Star Company Navy JROTC receives a limited budget from LISD and the USN to support program activities. Private donations and fundraising efforts like this one allow the unit to maximize cadet involvement and to compete at the state and national levels.
Funds raised are used to pay competition registration fees, purchase team equipment, support scholarships, and help offset costs associated with cadet travel.
The Booster Club and the unit hold various fundraisers throughout the year to raise the funds necessary to support program activities with the goal of developing informed and responsible citizens who are committed to excellence and service to their community.
Your support directly contributes to the unit's formal designation and recognition as a "Distinguished Unit with Academic Honors!"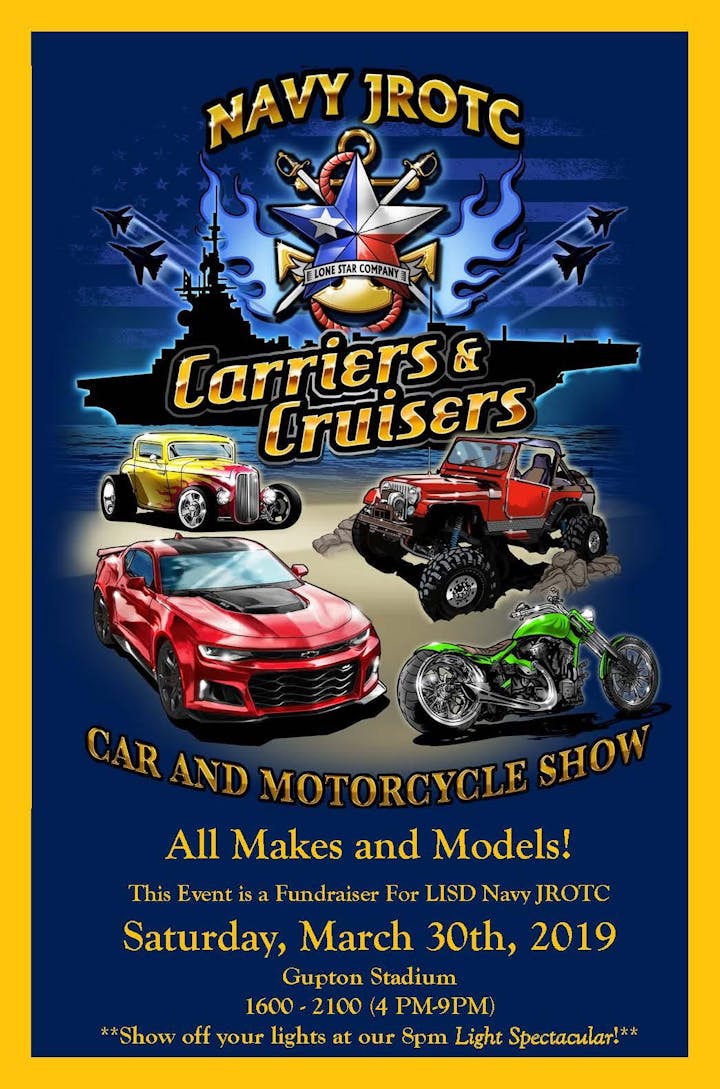 A huge thank you to our Sponsors!
Please stop by and visit them, to thank them in person:
Awards for the following categories:
Cadet's Choice
Largest Club Participation
Furthest Traveled
Best In Show
Best 4x4
Best Import
Best Euro
Best Motorcycle
Best Lowered
Best Convertible
1st - 3rd in the following groups:
Pre-1950's
1950-1959
1960-1969
1970-2000
2000-Current