Location
MANCHESTER MASONIC LODGE A.F. & A.M.
10 Church Street
Manchester-by-the-Sea, MA 01944
Description
SECOND ANNUAL LOBSTER FEST BY THE SEA
to BENEFIT
MANCHESTER ESSEX HIGH SCHOOL'S ROBOTICS TEAM
Sponsored by Manchester Masonic Lodge
Sunday, JULY 1ST, 4 - 8 pm (rain or shine)
with BRIAN ALEX SOLO ACOUSTIC PERFORMANCE
Manchester Masonic Lodge invites the local community to an outdoor Lobster and Clambake at their seaside lodge over the Fourth of July holiday weekend. The event will benefit the Manchester Essex Regional High School's Team 2084 Robots by the C. All net proceeds will be donated to Team 2084.
Invite your friends and family, buy your tickets now and head to the Manchester Masonic Lodge to enjoy a traditional New England Lobster and Clambake and live music outside, by the harbor, on the lawn under a pitched white tent, from 4 - 8 pm on Sunday, July 1st. Dinner will be served until 6:30.
Guests have their choice of lobster, steak or chicken. Dinner will be accompanied by steamers, corn on the cob, salad and dessert. Beer, wine, and signature cocktails will be served at a cash bar. A kids' meal featuring hot dogs and burgers with corn on the cob, salad and dessert will also be available.
The event is being held rain or shine under tents. 200 adult tickets and 200 kids' meal tickets will be sold. Tickets must be purchased in advance. There will be no refunds.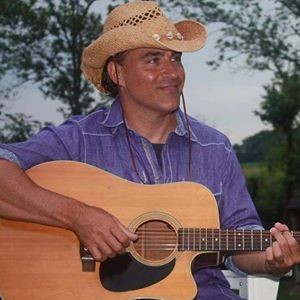 Brian Alex, singer/songwriter and guitarist of Entrain, will perform a private acoustic set from 4 to 8 to entertain the crowd. Brian has recorded/performed with Missing Persons, disco diva Donna Summer, Grateful Dead's Bob Weir, and Grammy winning blues legend Bo Diddley. He has also performed as the opening act for Sheryl Crow, Matchbox 20, Huey Lewis and the News, Dispatch, David Crosby, etc… Don't miss this treat!

Competing against 68 other teams in its division, Robots by the C brought home a World Championship blue banner in 2017 for the first time in the school and team's history. The First Robotics Program combines the excitement of sport with rigors of science and technology. To succeed, First Robotics Teams need skills in engineering, collaboration, networking and marketing (to build an alliance with other teams), computer programming and business planning. Unlike other Manchester/Essex "sports" teams,Team 2084 only receives a stipend for their advisor. Team 2084 depends on community support and fundraising efforts. Manchester's Masonic Lodge is proud to support the Manchester Essex Robotics Team and will donate all net proceeds to Team 2084.