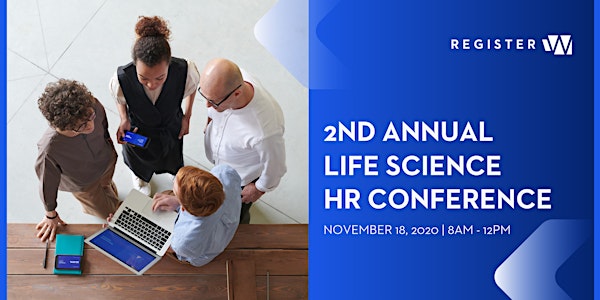 2nd Annual Life Science Washington HR Conference
This annual Life Science HR conference was created to inspire, educate and energize the people behind the people.
About this event
Please note: created for life science HR professionals, this event is available exclusively to employees and representatives of life science companies and research institutes; it is not intended for service providers.
Life Science Washington's annual HR conference was created to inspire, educate and energize the professionals that provide unwavering support for those whose work is focused on improving and saving lives. This year we are delighted to introduce LSW HR Connect – a community available to HR professionals belonging to LSW member life science companies and research institutions. In addition we are excited to introduce the cloud-based Mobilize platform. This new tool will allow for confidential sharing of ideas and resources as well as allow group members to create and administer polls without a middleman.
The event link will be sent out as we get closer to the conference.
Schedule
7:30 am Registration & Socializing
8:00 am Fostering a Diverse Workforce and a Culture of Belonging: Where do we Begin? - Elliott Francis, BIO Director, Diversity & Inclusion
9:40 am Break
10:00 am LSW HR Connect Update & Demo of Mobilize! - Kelly Mumma, Alpine Immune Science Senior Director HR & Sarah Wille, Impel NeuroPharma Director HR
10:20 am "Find Your Best Life in Washington" Talent Recruitment Campaign - Leslie Alexandre, Life Science Washington President & CEO
10:45 am Interactive Workshop: Build High Trust Relationships - Facilitated by Dominique Hollins, Hone Coach
12:00 pm Conference Concludes/Socializing Resumes
12:30 pm Socializing Concludes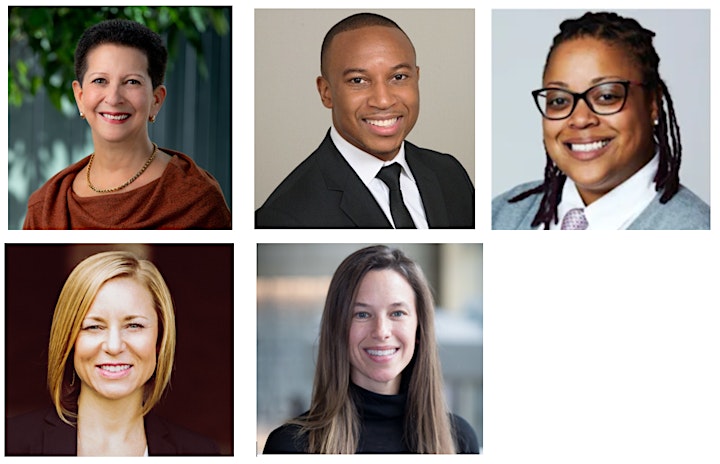 Introducing the Speakers
Leslie Alexandre, President & CEO, Life Science Washington
As President and CEO of Life Science Washington (LSW) and Executive Director of the LSW Institute, Dr. Alexandre leads the development and execution of strategies to strengthen Washington state's life science industry and build ecosystem vibrancy. A 30-year veteran of the health care and life science industries, Dr. Alexandre received her Doctor of Public Health from UCLA. Her career includes leadership roles in companies ranging in size from startup to Fortune 500, prominent research institutions and non-profit organizations.
Elliott Francis, Director, Diversity & Inclusion, Biotechnology Innovation Organization (BIO)
Session: Fostering a diverse workforce and culture of belonging: Where do we begin?Elliott will lead an engaging conversation designed to level set our understanding of equity, diversity and inclusion (EDI) and why they matter in building strong and vibrant organizations. To help our life science HR professionals embark on their EDI journeys, Elliott will share the key components of EDI strategic planning, starting with a baseline organizational assessment and how to establish reasonable goals with clear metrics. He will address questions throughout his presentation and, as time permits, provide a high-level overview of two new related BIO initiatives: BioEquality and The Right Mix Matters.
As the Director, Diversity and Inclusion at BIO, Elliott provides leadership and drives change through the development and implementation of strategic diversity and inclusion initiatives in the biotechnology and life sciences industry, and within BIO.
Dominique Hollins, Coach, Hone
Session: Build High Trust RelationshipsIn today's increasingly remote organizations, how do leaders build trust across their teams in an effective way? In this interactive workshop Dominique will share how to embrace credibility, reliability and safety in your work relationships and navigate difficult conversations to inspire deeper connection and trust. Hone offers a live learning platform for modern leadership, management and people skills and delivers small expert-led live classes on practical skills.
In addition to instructing Hone learners, Dominique Hollins has extensive experience as a business operations leader and is an expert in diversity, equity, inclusion, and belonging. With over 12 years of experience in the technology and financial services industries working at companies like Google and eBay, she has provided guidance and coaching to executive leaders and professionals within North America, Germany, and the United Kingdom.
Kelly Mumma, Sr. Director of HR, Alpine Immune Sciences
Kelly Mumma is a dynamic HR leader who is passionate about the people who bring organizations to life. She has extensive experience creating high performance work environments by fostering collaborative cultures. Her 15+ years of experience in all areas of Human Resources include recruiting, talent engagement, total rewards, performance management, employee wellness, training and development. Kelly, currently the Sr. Director of HR at Alpine Immune Sciences, holds a BS from Central Washington University and SPHR certification. She thrives on family, friends, health and wellness.
Sarah Wille, Director, Human Resources, Impel NeuroPharma, Inc.
Sarah is a strategic and innovative HR professional who translates business vision into HR initiatives that improve performance, profitability, growth, and employee engagement. With over 15 years experience supporting and leading various Human Resources functions, Sarah has implemented comprehensive systems that streamline HR activities and result in greater efficiency across the organization. Beyond her systems implementation work, Sarah has spent periods of her career focused on compensation and benefits design and management, and leadership and organizational development. Her ability to connect easily with others has led to the development and retention of strong company cultures in every organization she's been fortunate to partner with. Currently the Director of Human Resources at Impel NeuroPharma, Sarah holds a BS from University of Washington and SPHR + SHRM SCP certifications.