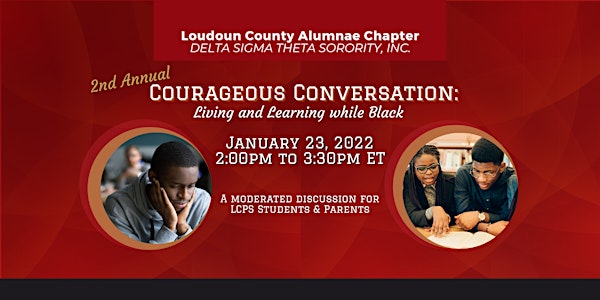 2nd Annual LCAC DST Courageous Conversation: Living & Learning While Black
Calling all Middle and High School Students, Parent and Advocates. Join LCAC DST at the 2nd Annual LCAC Courageous Conversation.
About this event
A courageous conversation is thought of to be a discussion that is often difficult and uncomfortable. There are often emotions on both sides of the conversation and can be awkward, stressful, or challenging situations. Join LCAC DST at its 2nd Annual Courageous Conversation focused on Living and Learning while Black. This is a safe space for students, parents and advocates. Registration is required for access to the event. Note: Parent/adult must attend the event with minor children.