Description
Ticketing is closed so we can make nametags. You can still join us on the night by registering at the Unregistered Guests table.
Looking forward to seeing you there!
---
WHEN: Thursday, November 8th, from 4-7pm
WHERE: Penn Pavilion (next to the Student Store) 107 Union Dr. Durham, NC 27710
SPEAKER (5:30pm): Duke Engineering Alum and Kymeta CEO, Nathan Kundtz will give a short speech on his experiences.
FOOD & DRINKS: Beer, wine, soft drinks, and light hors d'oeuvres will be served.
PARKING: There will be FREE parking available in the Student Wellness Lot off Union Dr. (only 50 spots, so arrive early!) and the Card Gym Lot off Towerview Rd. (see below).
SHUTTLE BUSES: Running continuously from the Washington Duke Inn and JB Duke Hotel to Penn Pavilion from 4-7:30pm. Starting at 6pm, we will have shuttles running to the Chesterfield for Pratt's BOV cocktail party until 7:30pm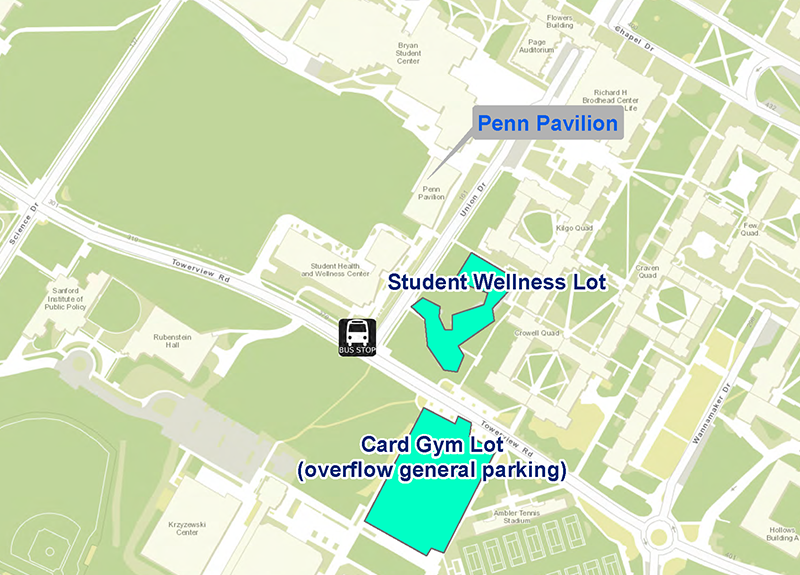 Duke OLV and Duke I&E's #InventedatDuke Celebration is an opportunity to meet with University researchers commercializing technologies generated by the more than $1 billion in research conducted annually at Duke.
Join us and discover how Duke has been innovating this year. Connect with Alumni, entrepreneurs, CEOs, and investors while exploring our featured innovators as they show off their inventions and novel ideas.
This event will honor this past year's Duke faculty, staff, and student innovators whose research and ideas have the potential to improve and save lives.
After drinks and hors d'oeuvres, we will hear special remarks around 5:30 from this year's guest speaker Nathan Kundtz, CEO of Kymeta, a company spun out of the David Smith labs at Pratt Engineering. Learn more about Kymeta
If you are an inventor, researcher, licensee, investor, entrepreneur or someone interested in partnering with Duke, we hope you'll join us for our 2nd Annual #InventedAtDuke Celebration.
**Please note: We will have shuttles running continuously from the Washington Duke/JB Duke to Penn Pavilion from 4-7:30pm. Starting at 6pm, we will have shuttles running to the Chesterfield for Pratt's BOV cocktail party until 7:30pm**
Here Are Our Featured Innovators That Will Be Showcased At Our Celebration:
Inventors: Mike Zalutsky (Radiology) and Ganesan Vaidyanathan (Radiology)
CEO: Ed Field (Duke Alumni and President of BioLabs, North Carolina)
Inventor: Wolfgang Liedtke ( Neurology)
Management: Barney Koszalka
Inventor: Eric Brenner
Management: Jason Kralic
Inventor: Dan Sorin (Electrical & Computer Engineering)
CEO: Peter Howard (Four startups, two IPOs, one strategic exit in robotics)
Inventor: Sam Fox (Pratt Grad)
Inventors: David Bowersox/David Parrish (Nursing)
Management: Michael Evans
Co-Inventor: Kasper Kubica (Duke Grad)
Inventors: Marc Deshusses and Kobe Nagar