2nd Annual HBCU Golf Tournament- Brunson Invitational Golf Scholarship Fund
Description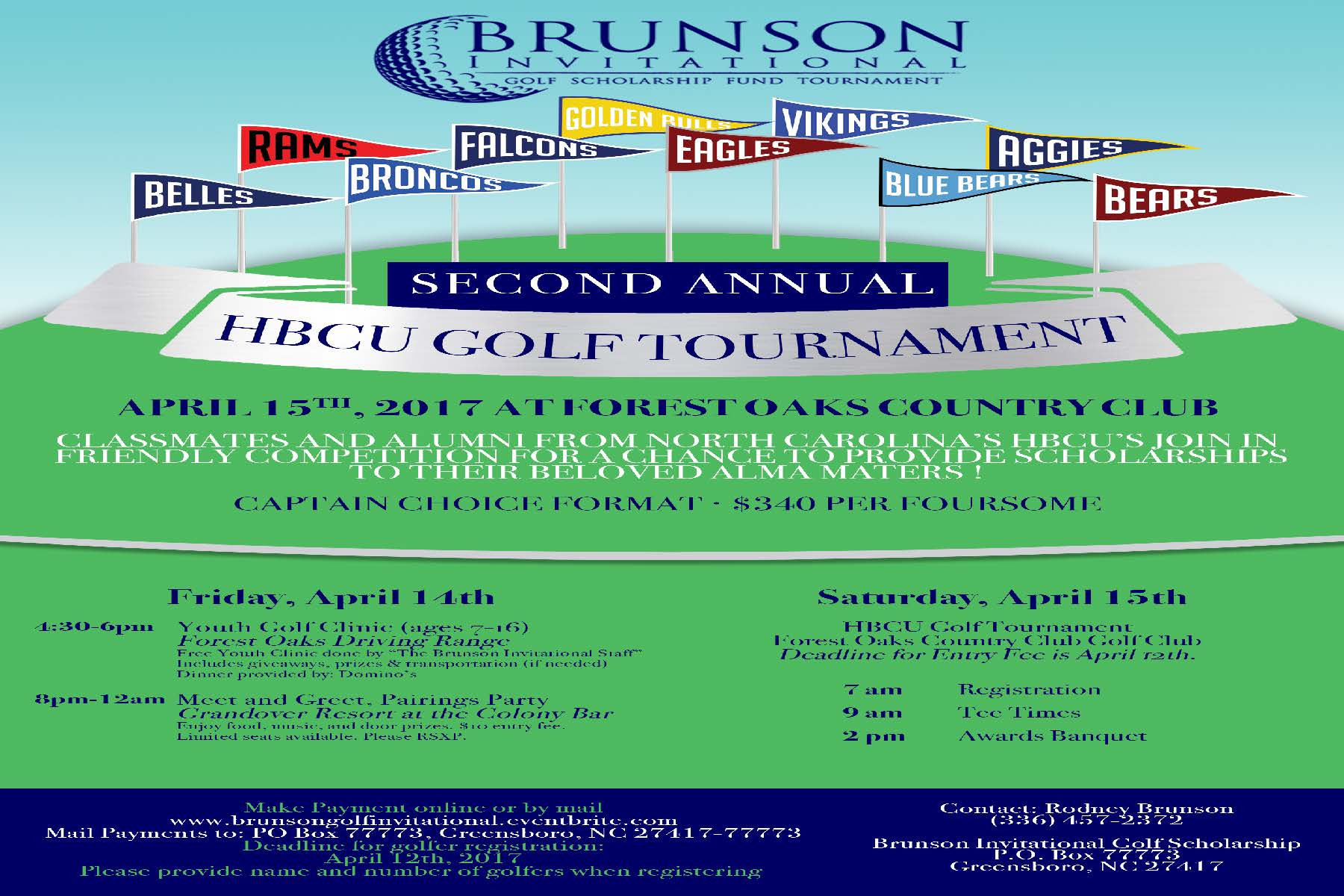 What: We are delighted to invite all North Carolina HBCU Alumni to play in our 2nd Annual HBCU golf tourney!
When: Forest Oaks Country Club, Greensboro, NC, (former sight of the PGA, GSO Whyndham)
Where: April 15th, 2017, Saturday from 9am-2:00pm. Registration starts @ 7:00am.:
Format: Captain Choice format, 4 person teams, The top 3 teams will be honored.
PS: There are 2 additional events associated with the golf tourney, A Social @ the Grandover Colony Bar
on Friday- April 14th from 8pm-12am. Music, appetizers, cigars, raffle prizes. Open for golfers,
sponsors and alumni! Wear your alumni gear! Also, there will be a free Youth Golf Clinic for the
youth for ages 10-17. Done by certified First Tee Coach, Rodney Brunson.
Thanks to all golfers, sponsors and alumni for your continued support toward our scholarship fund!