About this Event
Come join us on Saturday, November 16th from 10:00 - 5:00 and Sunday November 17th from 11:00-5:00. Over 100 Vendors, Artist, Gaming, Virtual Reality and more. Plus we will be having a lot of Special Guests! We will have Food Trucks, Gaming, Tournaments and so much more. The Cosplay Contest with prizes as well. Come on out to Myrtle Beach and spend the weekend and have a BLAST!
ADVANCE TICKETS ARE $20.00 FOR THE WEEKEND
$12.00 PER DAY.
VENDORS:
PLAYERS CHOICE, STEP BACK INTO TIME, EVERSTAR LLC, AC COMIX & TOYS, SEA OF BRICKS (LEGO FIGURES), RED GATOR COMICS & TOYS, 2ND PLAYER VIDEO GAMES, REBEL BASE COMICS, CAROLINA BULLETIN, WHEN TOYS WERE FUN, DAVE'S COMICS, JOHN FAVORITO (TOYS & MORE), COMICS EXPRESS, JERRY VALENTINE (SPORTS CARDS & COMIC SUPPLIES), THE WAY BACK MACHINE, FROM THE ASHEZ, D&J COMPUTERS, BIG TIME TOYS, CAPTAIN'S COMICS, PUNK MONKEY COMICS & TOYS, THE S.H.O.W (Southern House of Wrestling), AMAZING COLLECTIBLES, PATRICK CASWELL (Toys & Comics), CAVRN VIRTUAL REALITY ARCADE, B&B CUTLERY, MYRTLE BEACH GAMING, TRAIN 4 REAL, TIM WINKLER (toys, he-man etc.), ORANGE RIBBON STUDIOS, KEVIN RAPE (Comics, Toys, Sportscards), OUTER RIM TOYS & OUT OF THE BOX, LOU RODRIGUES TOYS, HOUSE OF HEROES, OTAKUE JUNKIE, SUPER POP! COMICS, NIGHTMARE HAUNTED HOUSE, TUPPERWARE,
ARTISTS:
EASOKA, ZOMBIE ERNIE SUGGS ART , ROC BOTTOM STUDIOS , CAROLINA CARICTURES , ALL CITY STUDIOS, SODA CITY ART, ART OF GEORGE FARMER, PAPER ROSE SOAPERY, DREAM WEAVER, EMPTY B STUDIOS, ART BY STREET, KITTEN WINS COSPLAY, ANGELA HELMS, PEGGY CARTER, SHEIK STER, GUARDIANS OF THE CAROLINAS, GREMMAGIC, MELISSA PIERCE, ART BY ETCHMAN & CHRISTIANA CONNOR, VILLAGE INFLUENCE.
FOOD TRUCKS:
THE GNOSH PIT: https://www.facebook.com/The-gnosh-pit-853998944711541
THE GRILL OF YOUR DREAMS: https://www.facebook.com/The-Grill-Of-Your-Dreams-196618631110189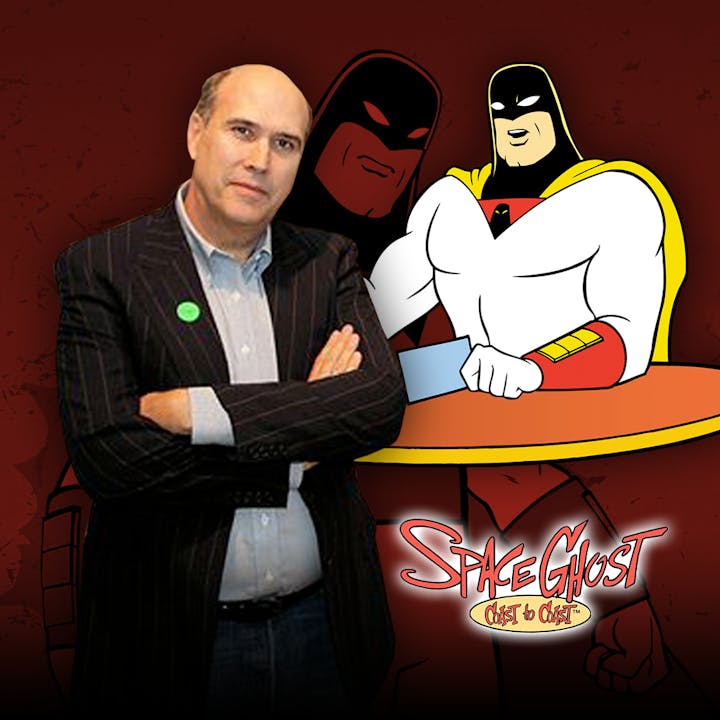 GEORGE LOWE-THE VOICE OF SPACE GHOST WILL BE HERE!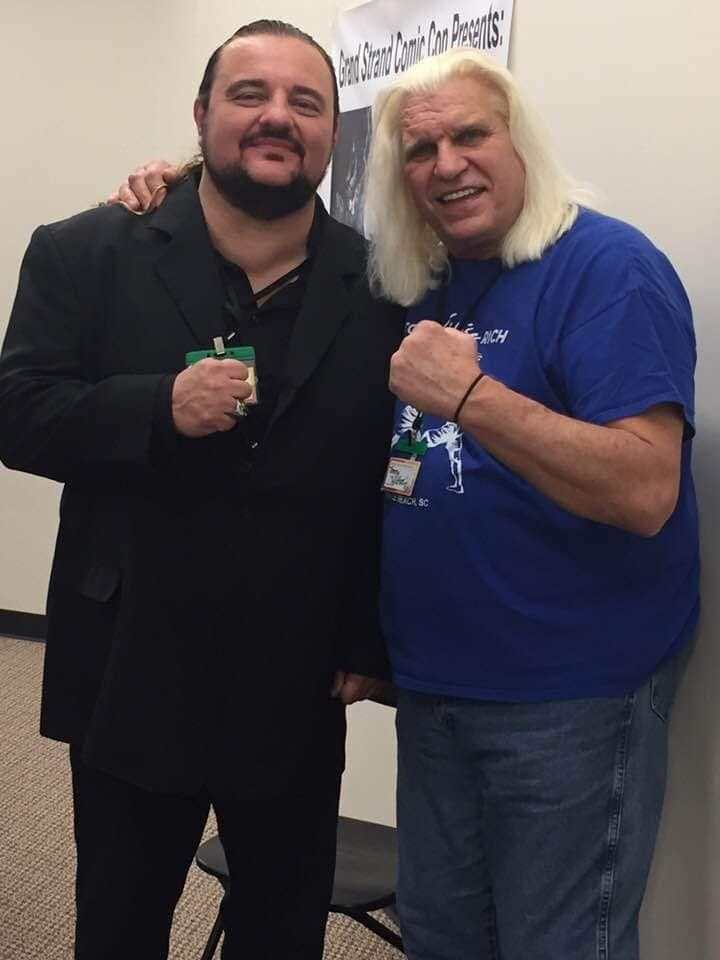 Special Guests: Tommy "Wildfire" Rich & Papa "Stro" Maestro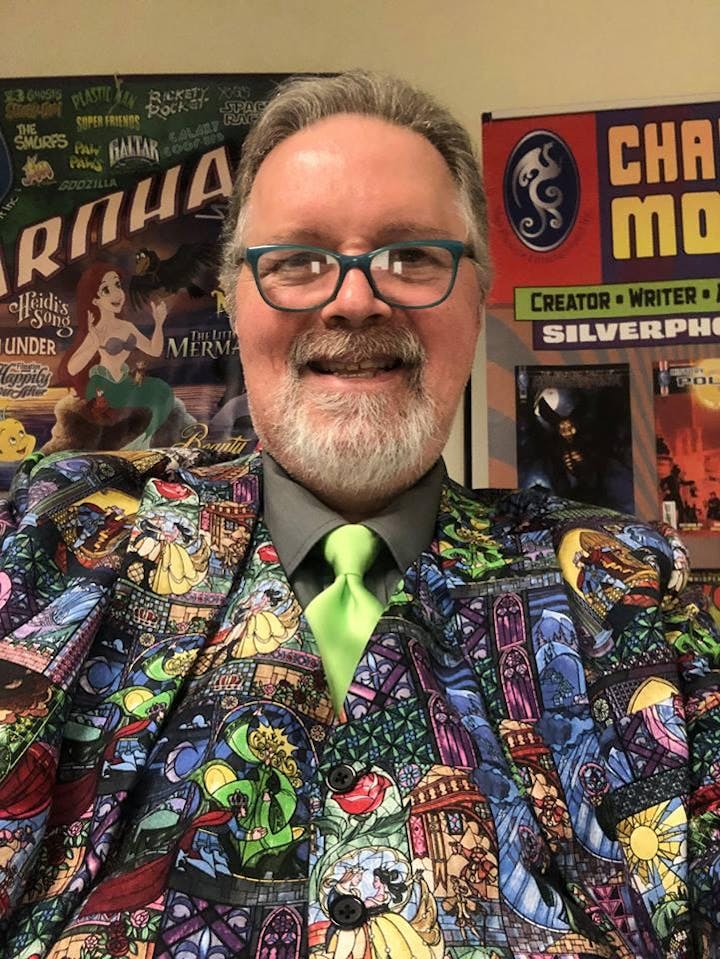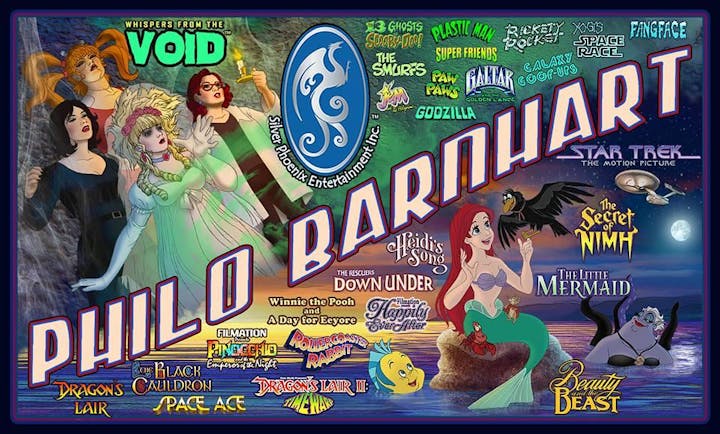 Special Guest: Philo Barnhart. Artist who created the Little Mermaid. We will have an exclusive showing of the movie after the con on Saturday with commentary from Philo about making the movie come to life.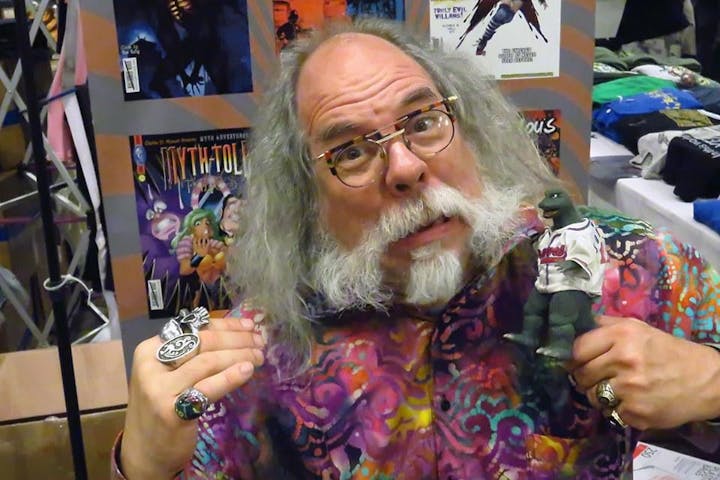 Special Guest: Charles Moisant indie creator of Silver Phoenix Comics.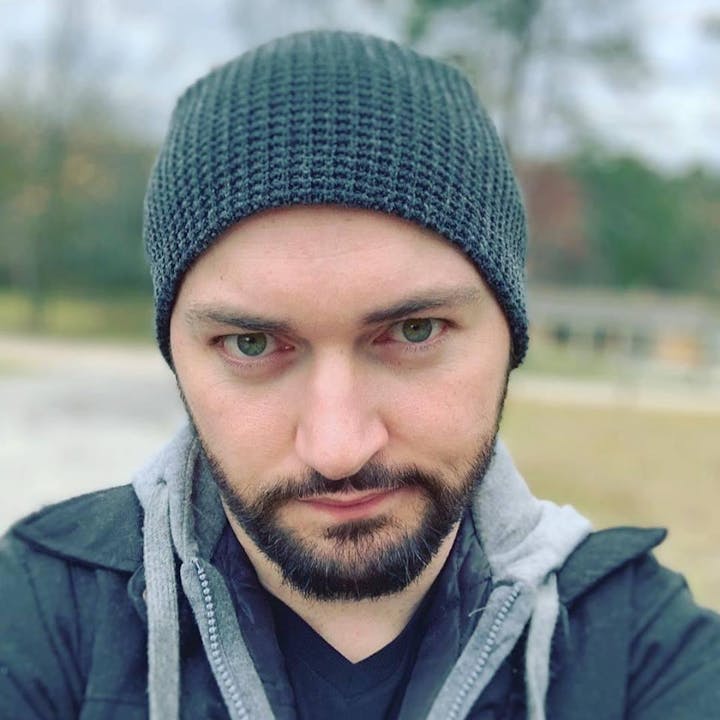 Special Guest: Isaak Well- professional voice actor who has lent his voice to many projects. From AAA titles including Family Guy, Marvel Avengers Academy, World War Heroes and miscellaneous Disney characters to indie titles including Blood Bath Bay, Eximius, Desolate, Robot Will Protect You and much more.