Actions and Detail Panel
2nd Annual Goal Chic Empowerment Conference
Sat, May 6, 2017, 11:00 AM – 2:00 PM EDT
Event Information
Location
The Bridge MCP
1894 Flatbush Avenue
Brooklyn, NY 11210
Description
Our 2nd Annual Goal Chic Empowerment Conference is on Saturday, May 6, 2017. Our theme is "The Next Level." Last year was good, but let's take this year to the next level in our finances, relationships, health & wellness, and purpose.
Our featured speakers will motivate and inspire you to be your best self in every aspect of your life.
If you're ready, willing, and able to take it to the next level, join us at our Goal Chic Empowerment Conference.
Every registered attendee will receive a Goal Chic Glam bag filled with products provided by our sponsors. There will also be vendors who provide products and services which inspire, encourage, and empower you.
Speakers include: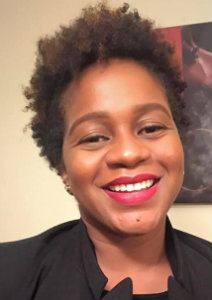 Jasmine Belotte, Empowerment Coach
Jasmine Belotte was born and raised in Brooklyn, New York, and earned a BS in Health Administration at Hodges University in Fort Myers, FL. She continued her educational track at New York University, where she obtained a graduate certificate in Enterprise Risk Management and a MS in Management & Systems. Acknowledging her purpose, Belotte has held empowerment workshops for women and children. She also has a passion for clarity of vision. Her mission is to not only inspire others but to create a shift where people are committed to transform their lives by pursuing their dreams and goals.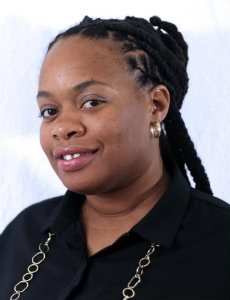 Ms. Brooke Blaine, Financial Coach
Brooke Blaine is an accountant, financial and business consultant, entrepreneur, inspirational speaker, blogger, and author. She has over 15 years of accounting and financial service experience and is a partner with Blaine La/Car Associates. She graduated magna cum laude with a Bachelors in Accounting from Berkeley College. Recently, she started a company that has been dubbed "the Uber for Kids" called Chau4 Kids in 2016. Brooke's mission is to assist and help her community. Brooke is a mother of two boys.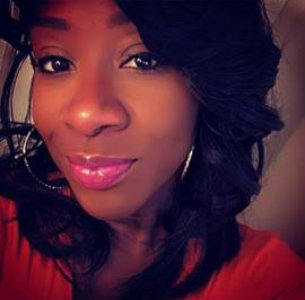 Ms. Susann Sanders, Health & Wellness Advisor
Susann Sanders is a Wellness Advisor on plant-based nutrition and fitness. This Long Island resident and mother of four abandoned her design business and retail management career to pour into what she was most passionate about – health and fitness. After reversing several grave medical diagnosis and regulating the symptoms of her son's autism through food, she discovered her life passion to assist others in achieving maximum health. Susann is a graduate of the College of New Rochelle. Ms. Sanders offers tailor-made services to help launch anyone on their personal path to maximum health.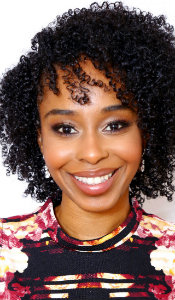 Ms. Fila Antwine, Relationship Coach
Fila Antwine is a prowess in intrapersonal development. She has a deep intuition that allows her to accurately connect the dots between people, their stories and their power. Fila is a "go-hard" entrepreneur, an acclaimed author, one-half of a passionate marriage and a source of happiness for her two children. Her personal goal is to find whatever she seeks in love, life and leadership. Her business's priority is to make you believe that you are bigger than your obstacles and stronger than your struggle. She wants you to know that you can think about a plan for your life, execute it and prosper from it—without permission or regret.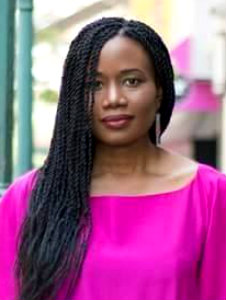 Ms. Cindy Similien-Johnson, Goal Chic's Founder
Cindy Similien-Johnson is a prolific Haitian-American author of nearly 15 books and a columnist for the Haitian Times. With more than ten years of experience in the public sector, Cindy founded Goal Chic, an initiative whose mission is to educate, engage, and empower women and girls in her community in Brooklyn, NY. In 2016, she was nominated and invited as a changemaker at the inaugural United State of Women Summit convened by Former First Lady Michelle Obama and the White House. Ms. Cindy is a graduate of Barnard College-Columbia University.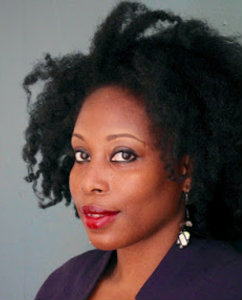 Ms. Myrlande Georges, Entrepreneur & Goal Chic's Conference Host
Sponsors Include BAI, Twigged Out 25, CSJ Media Publishing, and more.
Ticket Prices:
Ticket Cost: $25
Vendors: $50
Sponsorships: $125
Sponsorships Available! We would love to represent your company at our Conference.
(All proceeds go towards bringing goal-setting workshops to female students attending middle and high schools in Brooklyn, NY.)
For more information, visit www.goalchic.org.
Email us at: info.goalchic@gmail.com
Date and Time
Location
The Bridge MCP
1894 Flatbush Avenue
Brooklyn, NY 11210