Description
Please join us at our 2nd Annual Giving Thanks Brunch. This year we will be honoring Joe Kennedy and Audrey Cooper for their commitment and dedicated efforts towards improving the lives of children and their families.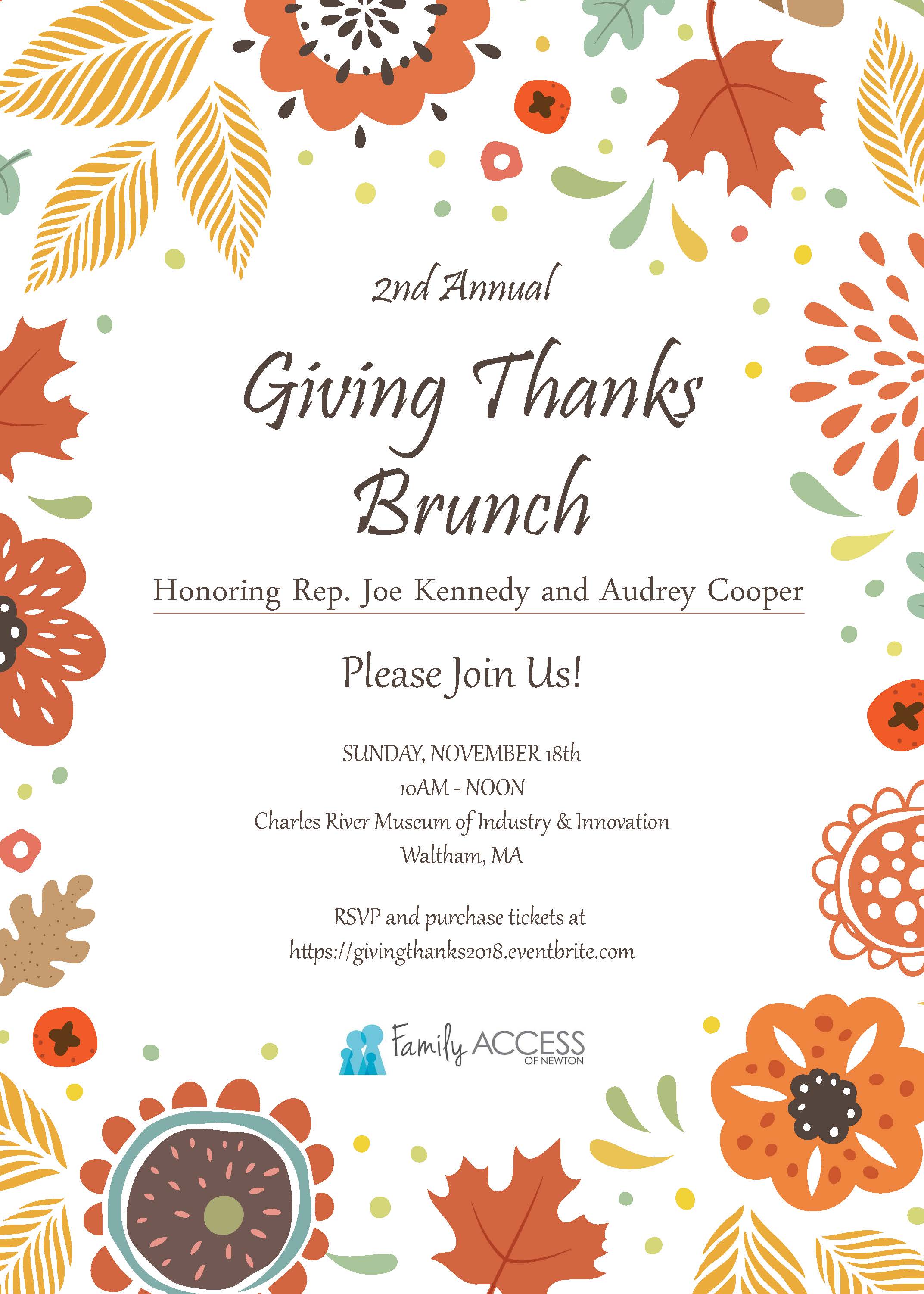 Parking Instructions can be found at the link below. If you need to be dropped off in front of the venue, please call Stephanie (617-969-5906 ext. 185) by November 1st to make arrangements.
https://www.charlesrivermuseum.org/parking/
Table sponsorships also available. Please contact Stephanie to purchase a table (617-969-5906 ext. 185).
Full table sponsorship $1,000
Full table (10 seats dedicated to sponsor) in prime location
Signage at sponsored table and recognition at event
Mention in blog post on Family ACCESS website that will be shared on Facebook
Sponsorship mention in program book
Half table sponsorship $500
Half table (5 seats dedicated to sponsor) in prime locatoin
Signage at sponsored table
Mention in blog post on Family ACCESS website that will be shared on Facebook