2nd Annual genXYZ Event

Thursday, September 29, 2011 from 5:30 PM to 9:00 PM (MDT)
Event Details
With the genXYZ Awards, ColoradoBiz honors the Top 25 Most Influential Young Professionals in Colorado. At this second annual event, we celebrate the winners and their impact on the state's economy. This event gathers a crowd of dynamic young professionals from up and down the I-25 corridor. The combination of a high energy crowd, outstanding food and music with the surprise announcement of the Top 5 Most Influential Young Professionals presented by Regis University, all add up to a unique networking event. View photos from last year's genXYZ event here!
PROGRAM: ColoradoBiz magazine's genXYZ program recognizes outstanding Colorado business and community leaders under the age of 39. Each finalist represents the diversity of Colorado and includes those who have had great accomplishments and made significant contributions to their businesses, industries and communities.
PUBLICATION: The October 2011 issue of ColoradoBiz will feature the 25 Most Influential Young Professionals in Colorado Business.
ENTERTAINMENT: This Awards Banquet will gather young business professionals for cocktails, heavy hors d'oeuvre stations, DJ Digi and an awards ceremony. A magician will also be in the crowd for fun and entertainment!
On Twitter? Join the conversation with @ColoradoBizMag by using hashtag #genXYZ! 
Congratulations to this year's 
Top 25 Most Influential Young Professionals in Colorado:
David Sinkey, Boulder Creek Builders, Principal
Jennifer Lucero-Alvarez, Hispanidad, Senior Account Executive
Christopher Lombardo, Colorado Home Appeal, LLC President - CEO
Sandy Wenger, Greater Colorado Springs Chamber of Commerce, Event & Program Manager
Andy Szekeres, 3pg Consulting, Founder
Ted Church, Anthem Branding, Founder
Weston Blackie, Immaculate Flight Rocky Mountain, Owner
Charisse McAuliffe, GenGreen, CEO
Tyson Horner, SummitCove.com, General Manager
Carrie Rezabek Dorr, Pure Barre, CEO/Founder
Justin Anthony, Matchbox, Owner
Christina Saunders, Nouveau Law LLC, Principal/Managing Attorney
Emanuel Anton, ALG | Attorneys, CEO/Owner
Jayson Remillard, MHP Sales Consultants, CEO - Business Development Consultant
Christian Vanek, SurveyGizmo, CEO
Cody Sudmeier, Agility Solutions/ ATA Clothing, CEO/Founder
Etienne Hardre, Next Exit Advisors, Owner
Bill Airy, Poo Free Parks, Founder
Christina Brodsly, Vladimir Jones, Agency Voice
Cori Plotkin, Barefoot Public Relations, LLC Founder & President
Krista Paul, UsingMiles, Inc., Founder
Kelly Green, Birko, Owner/Chairman of the Board
Josh Stewart, XJet, Founder
Mark Davidson, blue onion, Director of Business Development
Yosh Eisbart, NIMBL, CEO and Co-Founder
Thank you to our Education Sponsor:              Thank you to our Premier Sponsor: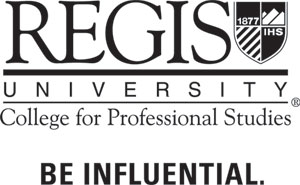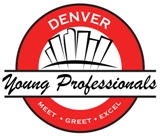 Ticket Information:
What will your banner look like? Here are some examples of last year's banners! 
Why do some ticket options only have '6' available under the quantity dropdown? Because the ticket option you selected includes six tickets, this is the only way to obtain individual ticket information. If you would like to purchase two corporate tables (for example) you will have to make two transactions.
When is the cutoff to purchase a banner? Banners will not be available for purchase after September 19th at 5PM.
Did you purchase a banner? If yes, please email your company logo to kness@cobizmag.com so we can produce just for you!
What size is the banner? Banners are 2 1/2' x 6' on 13 oz. scrim
Questions? Please contact Kelly Ness at kness@cobizmag.com! 
When & Where

Mile High Station
2027 West Colfax Avenue
Denver, CO 80204


Thursday, September 29, 2011 from 5:30 PM to 9:00 PM (MDT)
Add to my calendar