2nd Annual Fundraiser "Jazz on the Green"
Description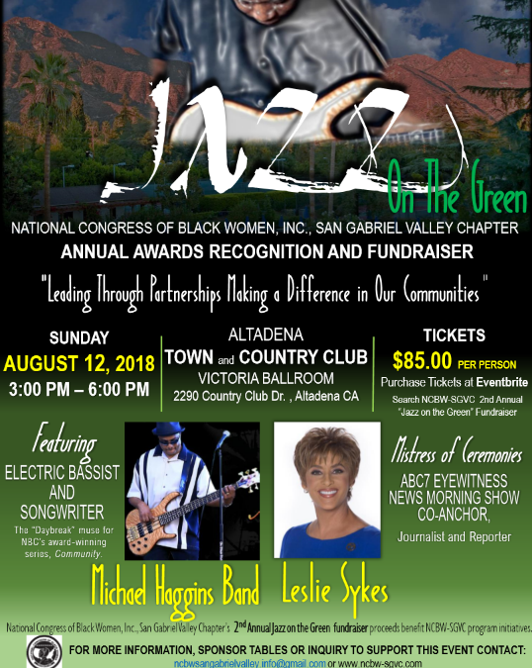 Valet Parking is included in price of ticket.
The f
undraiser
aims to
acknowledge
the importance of partnerships to create avenues supporting efforts to improving the quality of life and championing causes that positively impact diverse communities
.
The event is the primary funding source for sustaining program initiatives. This event draws a guest list of our most esteemed community leaders and business associates while raising awareness in support of NCBW- SGVC community service programs.
Although there are many programs we bring to our communities, we are extremely proud of joining the fight for the eradication of slavery and human trafficking; and the youth programs focusing on preparing our children for a future in rapidly emerging STEM fields (science, technology, engineering and math) and Financial Literacy.

We invite you to join us as we continue to ensure the quality of life for all communities!