Description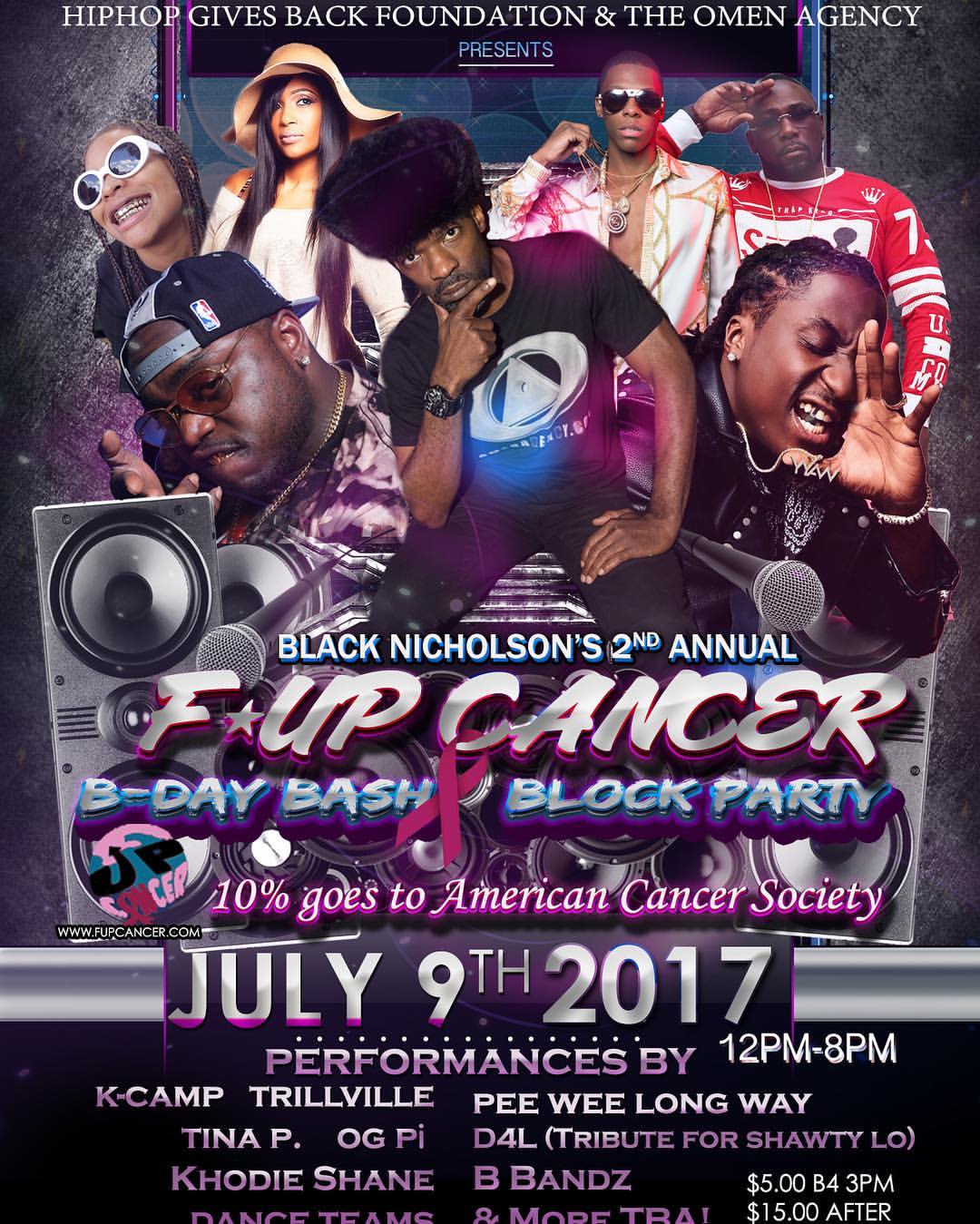 The Omen Agency & Hip Hop Gives Back Foundation presents the 2nd Annual F UP Cancer B-Day Bash! On Sunday July 9, 2017 from 12 noon to 8 pm Peter's Street will be SHUT DOWN! For the first time ever there will be an outdoor festival and LIVE CONCERT in the historic Castleberry Hill Community. There will be vendors, food trucks, dance teams, live performances, a health expo and live concert. Come out and enjoy the full day of community and friends to support one of Atlanta's music industry veterans Damien "Black" Nicholson and his defeat against cancer.
​
We are F UPin' Cancer!
THE 2ND ANNUAL F UP CANCER B-DAY BASH IS A CELEBRATION OF LIFE AND BEATING CANCER.- DAMIEN "BLACK" NICHOLSON
FEATURED ARTISTS
K CAMP
TRILLVILLE
KHODIE SHANE
PEE WAY LONG WAY
TINA P.
OG Pi
D4L (TRIBUTE for SHAWTY LO)
B BANDZ
& MORE TBA
$5 - BEFORE 3PM
$!5 - AFTER 3PM