Description
Join Eureka Building for the 2nd Annual Eureka Summer Nights!
On Wednesday, July 25th, join us for a panel discussion on something we all struggle with in our businesses - "How to work smarter, not harder". In true Eureka-style, we will start the night with networking in our Atrium and then kickoff our panel, to conclude with a summer-themed party outside replete with music, tacos, and more!
And then, Zoho's taking their best and brightest on the road in the Zoho Bus to help startups and small business' grow. That's right: They're taking a giant RV on the road across California to help you understand how Zoho One can help you optimize your business. Whether you're moving your business online or looking to try out some new apps, they'll be there to show you how you can enhance your business' productivity and innovation with their cloud-based suite.
We'll have fun activities, a *cash* bar, and a taco truck (non-hosted)...YUM!
Check out our panel of experts, More to come soon!
Mikhail Alfon, Director of Content Development @ Bluelight.Media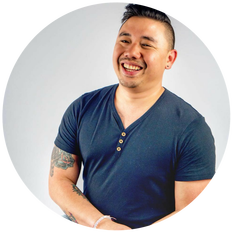 Mikhail Alfon is the co-founder of Blue Light Media in Orange County, CA. His experience in marketing and leadership has grown into a fast-growing digital marketing agency helping businesses from Fortune 500 brands to real estate developments.

Mikhail (@miqk) is passionate about sharing his story of going from a licensed vocational nurse to professional poker player to marketing entrepreneur. His belief is that with a positive mindset, clear vision, and strong work ethic, anything can be accomplished.

His writing has been featured on Entrepreneur.com, and his library of videos on Facebook and YouTube has made him one of the most sought-after speakers and presenters on Orange County. His latest project includes A Day in the Life, an interview series that can be found on iTunes.
Our Awesome Event Partners