About this Event
The Domain Cymbals Drum Circle is an event open to drummers of all ages. This platform opens up the world of professional musicianship to grow in their craft and/or progress on their musical journey.
Master Classes
Hands on Product Demonstrations
Live Performances
Panel Discussions (Financial Literacy, Health & Wellness, Music Business)
Drum Circle Shed
Master Class Clinicians
Paul "Buggy" Edwards (Pockets & Sockets)
Tim Steele (Professionalism 101)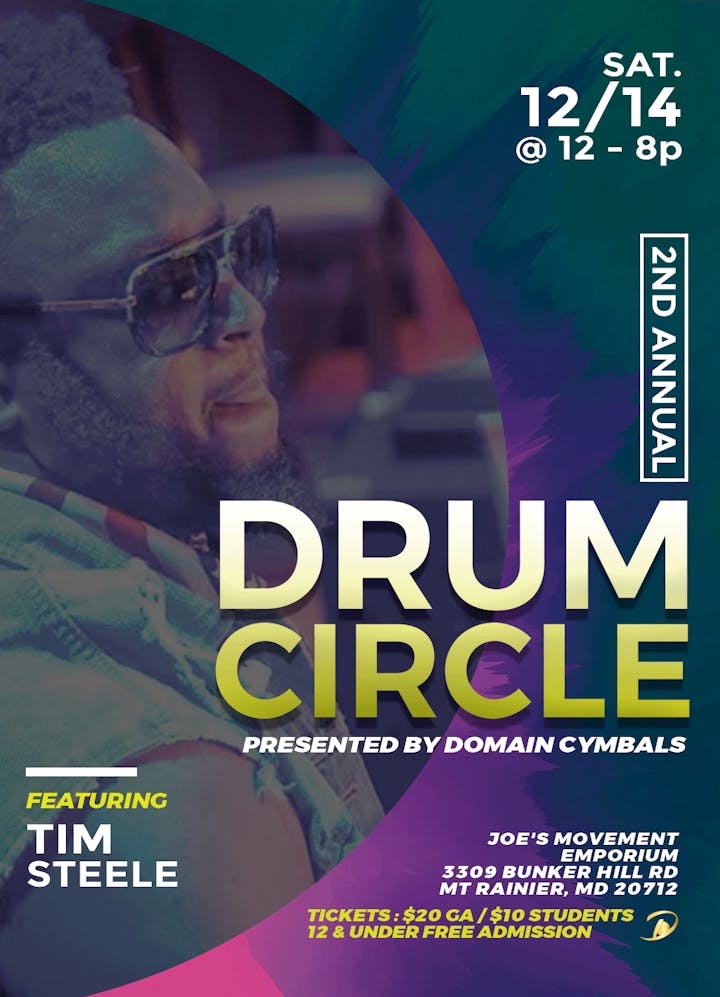 Featured Performances by:
Wendell Lowe II (DripCosmo) - Jazz Fusion
Hasmon Abraham II (HazeAmaze) - R&B
Jamale Hopkins - Pop/Rock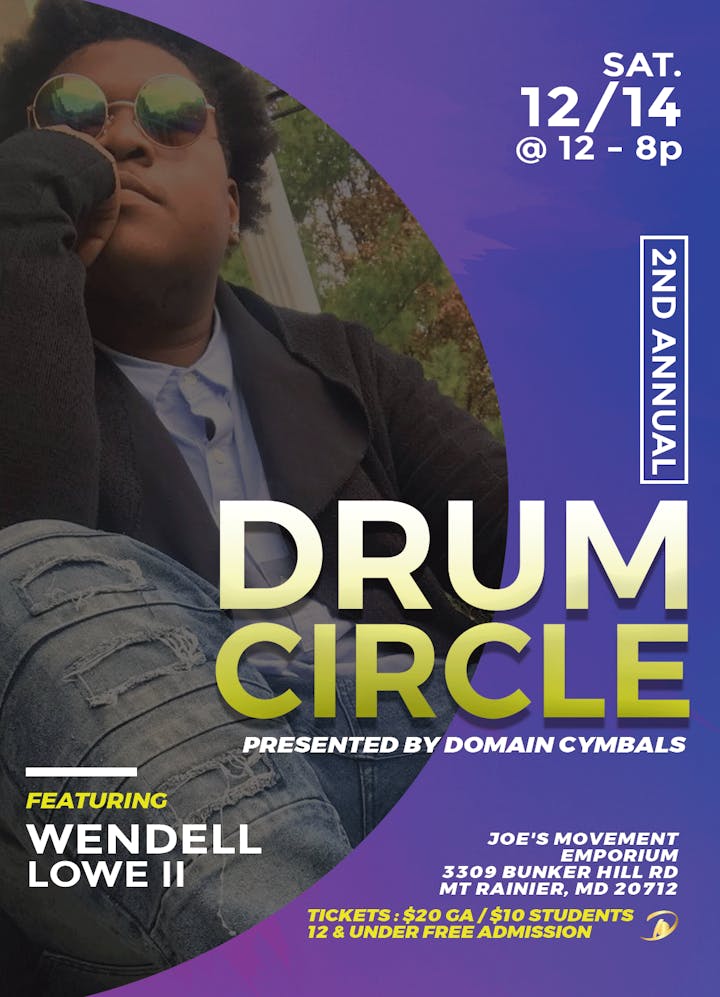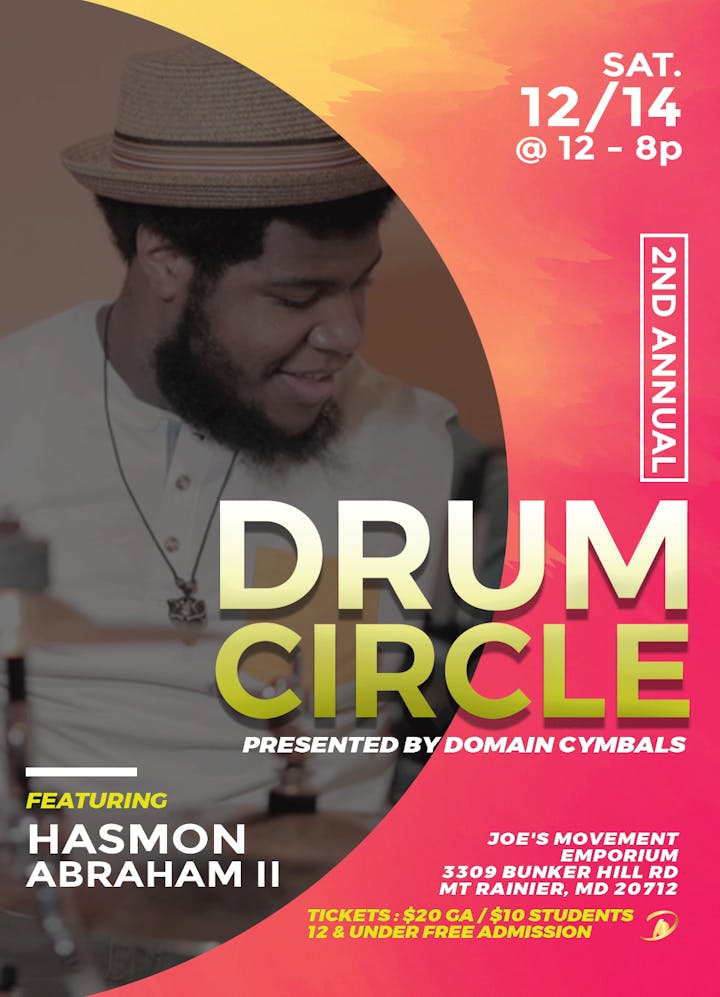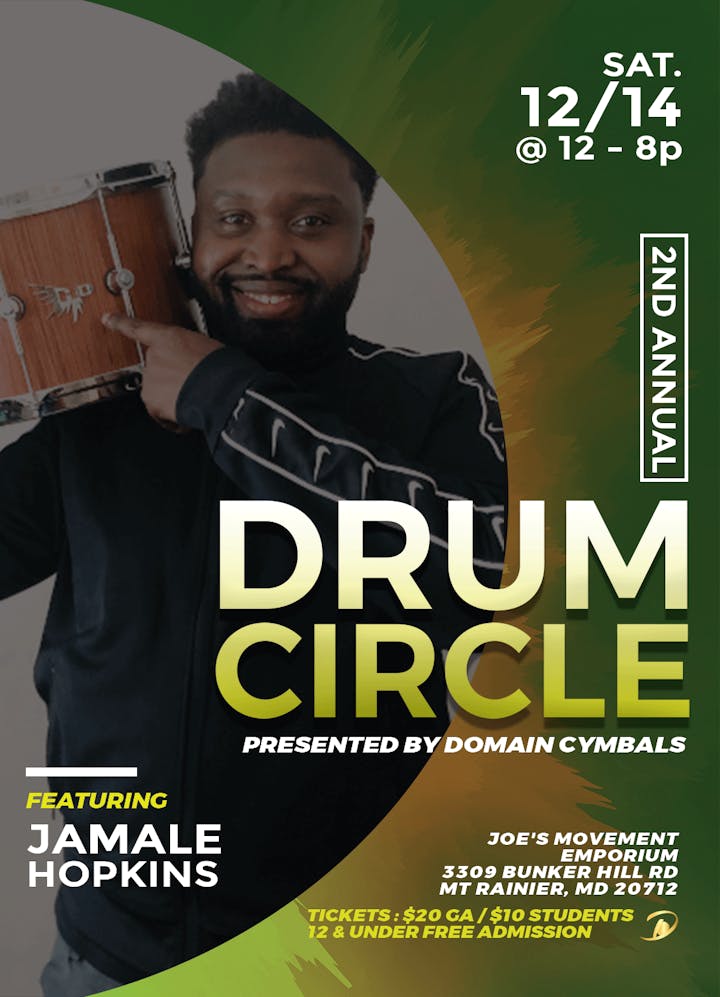 Live Demonstration by:
William "Speedy" Truss Jr.
(Drums and Dumbells)