Description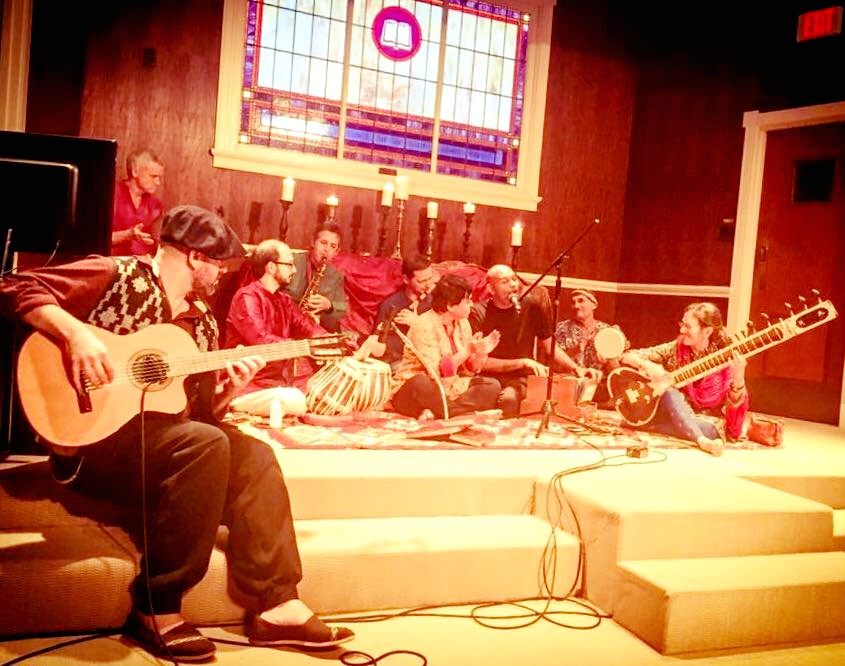 Unity on Greenville, a community of loving, inclusive individuals dedicated to spirituality and service, presents the Second Annual Declare World Peace Celebration of Global Music, Dance, and Poetry, as a culmination of International Peace Week 2017. In remembrance of the dark chaos due to war, intolerance, hate, fear, polarization of people, and environmental calamity occurring around the world ( and right here in Texas), the performances in the concert embrace the theme "moving towards light," as the participating artists collectively seek to create and hold a space of love, respect, and safety, and positive change.
This exciting multicultural, multidisciplinary, and multilingual concert features the critically acclaimed Indo-jazz-world fusion project Sangeet Millennium Ensemble. They collaborate with an international cast of expert performers: Anuradha Naimpally's exquisitely innovative Bharata Natyam-based ensemble Austin Dance India, the ever-new music ensemble Impending Bloom, Bolivian multi-instrumentalist Jacco Velarde's ethereal Vision Andina, the lively contemporary Arabic duo Jamal Mohamed and Jonathan Jonez, the sinuous African/belly dancer Hathor Hendrix, and the poignant spoken poet Veronica Valles.
Advance tickets on EventBrite: $20 general, $15 student/senior with ID. Tickets at the door: $25.