Description
THERE ARE TWO TYPES OF COMPANIES:
THOSE THAT HAVEN'T BEEN HACKED AND THOSE THAT WILL BE.
And 60% of small businesses that suffer a cyberattack will

go out of business within six months.
You already know cybersecurity is essential. You've been meaning to make a plan. But all the threats and all the security options can seem overwhelming.

At Lexington's 2nd annual Cyber Security and Technology Conference, we'll share best practices on how to build a strong, sustainable plan, customized for your business's unique needs. You'll leave feeling ready and able to protect your systems and staff, freeing you up to do the work you love without the worry.
AGENDA
8:00 AM
REGISTRATION, BREAKFAST, EXPO
8:30 AM
WELCOME
SPONSOR: THE LANE REPORT,
DONNA HODSDON
THE EVER-CHANGING THREAT LANDSCAPE


KARL ACKERMAN,
PRINCIPAL PRODUCT MANAGER, SOPHOS
Adversaries are moving from malicious executables and weaponized documents to file-less malware and "live off the land" attacks that have a much lower probability of detection but do all the damage. We will walk you through the coming threats and how to prepare to manage them.
SPONSOR: SOPHOS,
DOLPH SMITH
THE NOTPETYA STORY
JOE DANAHER, CISO, INTEGRITY IT
We will walk you through the anatomy of a breach using a compelling example that crashed the world.
THE DARK WEB SCAN
BRYAN PRYOR, VCIO, INTEGRITY IT
Most of us here have our personal information on the Dark Web. Why does it matter to your company?
10:45 AM EXPO
11:00 AM
STORIES FROM THE FRONT LINE
MAXIMO BREDFELDT, SALES ENGINEER, AND PHIL MILLER, PRESIDENT, INTEGRITY IT
11:30 AM
Sponsor: Kentucky Aerospace Industry Consortium, Stewart Ditto
THE INSIDER THREAT
JAIME LISK, CONSULTANT, HANNA RESOURCE GROUP AND JOE DANAHER, CISO, INTEGRITY IT
We will discuss the threats that arise from within your company, controls and best practices for reducing incidents and responding quickly.
ONLINE CYBERSECURITY TRAINING PLATFORM
JENNIFER ERENA, INTEGRITY IT
Why use an online training platform for cybersecurity education to strengthen your weakest link?
12:15 PM LUNCH AND EXPO
Enjoy lunch, visit exhibitors, and network
1:30 PM TECHNICAL BREAKOUT
THIRSI - Using Open Source Tools for Security Management
BOB SALMANS, SECURITY ENGINEER, INTEGRITY IT AND LINUX ACADEMY*
How to leverage open source tools to assemble a comprehensive managed security tool
MACHINE LEARNING AND EXPLOIT PREVENTION: ESSENTIAL TECHNOLOGIES IN ENDPOINT PROTECTION
MATT PANNEBAKER, SALES ENGNIEER, SOPHOS
Machine Learning seeping into many areas of our lives, from voice recognition to self-driving automobiles. How does Machine Learning work, and why is it an essential technology for a next-generation endpoint protection solution to embody? What does exploit prevention bring to the protection of your endpoints?
1:30 PM C-LEVEL BREAKOUT
DISASTER RECOVERY PLANNING: WHY AND HOW
PHIL MILLER, PRESIDENT, INTEGRITY IT
BUILD AND MAINTAIN A CULTURE OF SECURITY
JOE DANAHER, CISO, INTEGRITY IT
ASK THE VCIO
PHIL MILLER AND BRYAN PRYOR
3:45 KY EXPERIENCE – KENTUCKY ALE
To end the day on a fun and social note, we will wrap up the day exploring Kentucky's rich history with Peter Weiss from Alltech sharing stories and tastings from their award-wining Kentucky Bourbon Barrel family of brews!
4:30 EVALUATIONS AND FAREWELLS


Presented By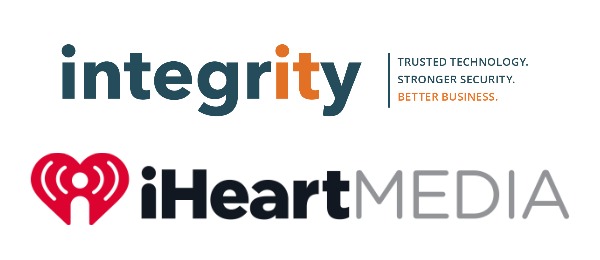 Sponsored By



Exhibitors