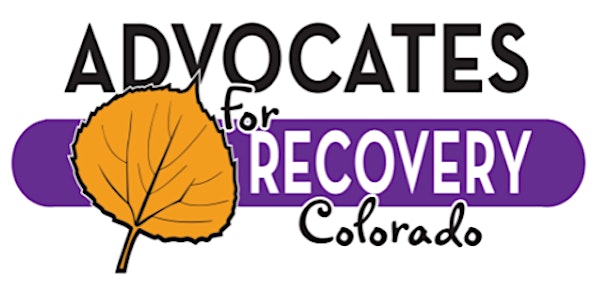 2nd Annual Colorado Rural Peer Recovery Conference
2nd Annual Colorado Rural Peer Recovery Conference - Join us at the Hotel Colorado in Glenwood Springs on August 11th & 12th
When and where
Location
Hotel Colorado 526 Pine Street Glenwood Springs, CO 81601
Refund Policy
Contact the organizer to request a refund.
Eventbrite's fee is nonrefundable.
About this event
Are you looking for training to join the "Peer" workforce in Colorado? Well, look no further! This conference is the place for you!
The purpose of this conference is to demonstrate aspects of effective peer support within mental health and substance use recovery services, as well as enhancing individual skills to provide more effective support and exploring innovative applications of peer support in communities in rural areas of Colorado.
This year's conference will bring keynotes and various breakout workshops, providing valuable professional development and networking for peer support professionals. All peers are welcome!
Breakout sessions will include topics such as harm reduction, mindfulness, multiple pathways of recovery, social justice and diversity, professional growth, boundaries and so much more!
Keynote Speakers:
Thursday 9am-Kateri Coyhis: Kateri Coyhis, Mohican Nation, is the Executive Director of White Bison in Colorado Springs, CO. White Bison, Inc., is an American Indian non-profit 501(c)(3) corporation dedicated to creating and sustaining a grassroots Wellbriety Movement that provides culturally based healing to the next seven generations of Indigenous People. Kateri serves the Wellbriety Movement by providing community presentations to bring awareness to the programs White Bison offers for individual, family, and community healing. She has been providing training, delivering a variety of presentations, and offering technical assistance for over 20 years. She is also a Board Member for Faces and Voices of Recovery and the National Association for Children of Addiction.
Topic: The Wellbriety Movement: Cultural Approaches to Healing
Thursday 4pm-Donald McDonald: Donald McDonald is a person thriving in recovery from severe mental and substance use disorders. Previously, Donald served as the National Field Director of Faces & Voices of Recovery, the Executive Director of Addiction Professionals of North Carolina, and the Director of Advocacy & Education at Recovery Communities of North Carolina. His current role is Technical Expert Lead at JBS International, where he provides training and technical assistance to HRSA-funded rural consortia across the country as they build capacity in response to the overdose crisis.
Topic: Actually, Recovery *Isn't* for Everyone: Advocating for All Pathways
Friday 10:30am Dr. Haner Hernandez: A person in long-term recovery from addiction and is committed to eliminating health disparities by participating in processes the build equity. He has served as a consultant to a number of local and state health departments with a focus on disparities, building health equity, addiction treatment, and recovery supports
Zane Helberg Comedian performing Thursday night 7:30pm
Zane Helberg has an edgy, no holds barred, conversational style of comedy. His mixture of tightly structured jokes, anecdotes, and crowd work, make for a show where anything can happen. When he is not touring the U.S., Zane spends his time performing in hospitals and drug rehabs with the program Laugh to Live. His 2018 debut album, "Zane Helberg - Live from Rehab" is the first-ever comedy album recorded in a drug treatment facility. Zane's tour show "Live From Rehab" has evolved over the years and has new jokes and stories not featured on the album. This live show is a must-see!
Break outs sessions: Thursday
10:15am-Tonya Wheeler Executive Director Advocates for Recovery Colorado
Topic: Recovery Advocacy
10:15am-Maggie Seldeen Founder and Director High Rockies Harm Reduction
Topic: Harm Reduction: Evidence-based practices in rural and urban communities.
10:15am-Angie Bertrand Executive Director Peer 180
Topic: Financial foundations and footing for new RCOs and nonprofits
1:15pm-Jessica Triplet
Topic: Community Reinforcement and Family Training (CRAFT)-- how this program enhances natural supports and supplements peer work
1:15pm-Butch Lewis Colorado Association of Recovery Residencies
Topic: Expansion of rural area recovery residences
1:15pm-Rod Rushing Embark PCA
Topic: Recovery partnerships
2:45pm-Sara Stangebye and Brittnee Turner Advantage Treatment Center
Topic: Integration of Peer Based Services with Justice Involved Populations
2:45pm-John Bruna
Topic: Finding Unity in Diversity: Mindfulness Bridges the Gap
2:45pm-Erin Boyle Executive Director Melinda Dorn Outreach Coordinator @ CHOW
Topic: mental health and substance use in the hospitality industry (stated by Erin)/ Hospitality
Breakout sessions Friday
9:00am-Glory McDaniel Embark PCA
Topic: JEDI in recovery
9:00am-Jacob Merrion COPA
Topic: Peer recovery workforce developments in the state of Colorado
9:00am-Panel Discussion
-Gabe Cohen
"Discussion about Peer Support with Law Enforcement and Hospitals Panel
THANK YOU TO OUR PREMIER SPONSORS
Rocky Mountain Health Plans
Colorado Consortium of Prescription Drug Abuse Prevention