Description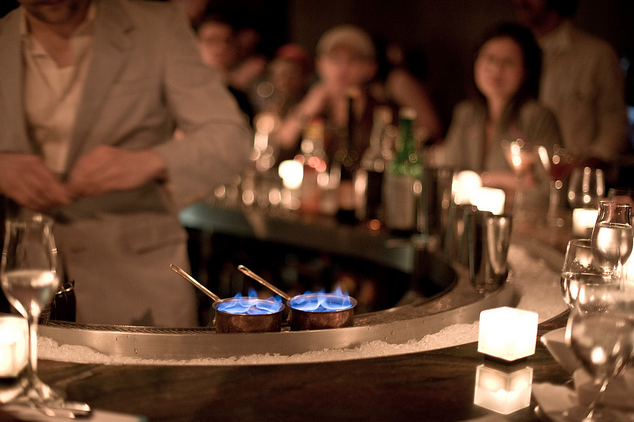 2nd-Annual Coffee-Cocktail Mash-Up and ToTC Fundraiser
It's the Second Annual Coffee Cocktail Mash Up and Fundraiser! Where NYC's best bartenders and baristas team up for a coffee cocktail throw down of the most shakin' kind. Each team has approximately 1 month to come up with a recipe for an original coffee cocktail around the coffee of their choice. On Sunday, June 24, at Weather Up (159 Duane Street) from 5-7pm, each team will present their drink to a panel of judges who will score the drinks on the merits of flavor, balance, creativity and presentation. Competitors include:
The Line-Up:
Danny Gil (Weather Up) & Mike Jones (Third Rail Coffee)
Jane Danger (Jane's Sweet Buns) & Park Brannen (Handsome Coffee Roasters)
John deBary (PDT) & Sam Penix (Everyman Espresso)
Brad Farran (Clover Club) & Alex Bernson (Joe Coffee)
Meaghan Doorman (Raines Law Room) & Teresa Von Fuchs (Dallis Bros. Coffee)
Judges
Mari Uyehara (Time Out NY)
Kara Newman (Wine Enthusiast)
Mike White (Shot Zombies)
Shawn Kelly (Pernod Ricard)
Jenny Adams (Author of Mixing New Orleans)
The event will be MC'd by Imbibe magazine contributing editor and author of The Complete Idiot's Guide to Bartending, Amy Zavatto, who is also the co-creator along with Cora Lambert - former Director of Coffee at RBC, soon-to-be mixer madam at Milk & Honey – of the seminar Coffee: The Missing Ingredient (http://www.talesofthecocktail.com/events/coffee-the-missing-ingredient/) at this year's Tales of the Cocktail in New Orleans, LA. In addition to wanting to show imbibers coffee in a whole new, nuanced light as a cocktail ingredient, the event's main purpose is to offset some of the costs for Zavatto and Lambert's panel members who have to pay their own way to New Orleans in July (airfare, hotel, food etc.) -- because we have yet to meet a rich barista.
The entry fee of $20 gains access to the caffeinated shenanigans and 1 complimentary coffee cocktail created by Zavatto and Lambert's phenomenal Tales panelists -- Troy Sidle of Alchemy Consulting; Trevor Corlett of MadCap Coffee, and Mike Phillips of Handsome Coffee Roasters.