Cheers To The 2nd Annual Champagne & Confidence Women's Brunch. Presented to you by Trina of Afrykan_Hue and Adoabi of Colour ME Confident.
About this event
Brunch, Bottomless Mimosas, Guest Speakers, Vendors, Swag Bags, & Much More!
#CheersCnC2021
@cmconfident and @afrykan_hue are here to announce the date for 2021 2nd Annual Champagne and Confidence Women's Brunch!!! This year's brunch will take place July 31, 2021. Join us for a day of Self Healing: Mind, Body and Soul! Be surrounded by the love and community of women from all walks of life. An event you don't want to miss. Come gain insight and motivation from our wonderful guest speakers, purchase from our outstanding vendors and be apart of our amazing giveaways; all while indulging in a delicious brunch. Tickets on sale! Purchase yours today!!!! Link in the Bio✨
Are you interested in vending at the Champagne & Confidence event? We have available slots! Inquire today!!!
Join us for a day of Women's Excellence and good vibes as we celebrate the beauty and strength of being unapologetically a QUEEN.
Purchase Your Tickets Today! (Limited Seats Are Available)
Two Early Bird Special Admission Tickets January 1st, 2020 through March 11th, 2021
20% off General Admission Ticket Price
General Admission Tickets March 12th, 2021 through July 24th, 2021
$35 General Admission
Late Admission Tickets July 25th, 2021 July 31st, 2021
$40 Online Late Admission Tickets
$45 Late Admission Tickets will be sold at the door (fees are already included in marked door price)
TICKETS PURCHASED LAST YEAR VALID AND WILL BE ACCEPTED!
________________________________________________________________________________________________
****Please Note****
****Covid-19 precautions and guidelines will be upheld. Social-Distancing will be practiced during the event. Guest MUST wear mask upon entry. Temperature checks will be administered at our check-in station. We ask that for the safety of others if you are displaying any Covid-19 symptoms and/or have been around anyone with Covid-19 within 14days or less of the event, July 31st, 2021, please stay home and contact us by email as soon as possible.****
Please email: Champagneandconfidence@gamil.com
Follow Us At:
Champagne & Confidence
Trina Nwosu: www.afrykanhue.blog
Adaobi Ezeani: www.colourmeconfident.org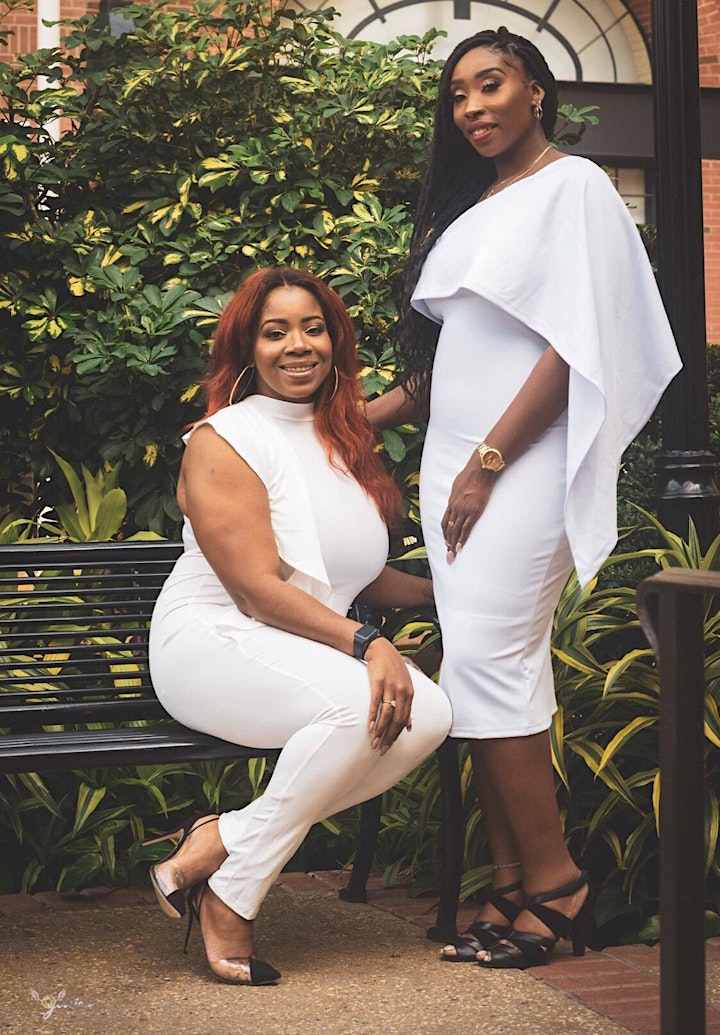 Organizer of 2nd Annual Champagne & Confidence Women's Event