2nd Annual "Caribana" 2011 Bus Tour

Thursday, July 28, 2011 at 11:30 PM

-

Monday, August 1, 2011 at 12:00 AM (EDT)
Event Details
2ND ANNUAL 2011 "CARIBANA BUS TOUR"
BACK BY POPULAR DEMAND
AND
BIGGER THAN EVER!!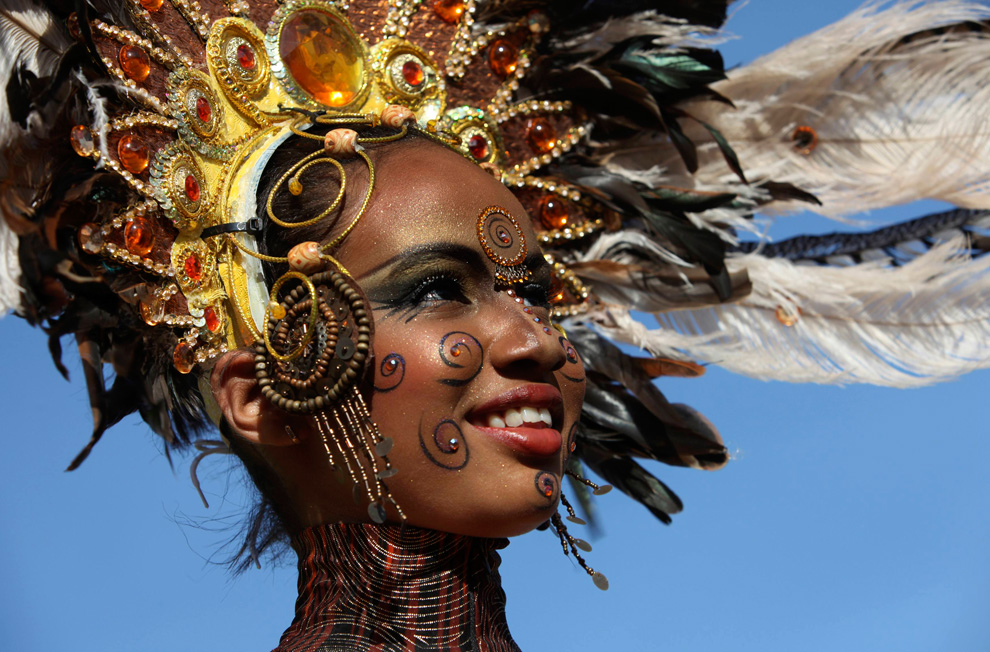 Do you like to jump-up and wine? Or just drink  and wine? THEN  JOIN MJ TRAVEL GROUP FOR THE "2ND ANNUAL CARIBANA BUS TOUR". WE HAVE MADE MANY UPGRADES IN TRANSPORTATION PLANNING AND TO ASSURE YOUR SAFETY. PLEASE FOLLOW ALL RULES AND GUIDELINES FOR YOUR OWN SAFETY. 
WHEN: JULY 29, 2011 TO AUGUST 1ST 2011
WHERE: TORONTO, CANADA
BUS COST:$180 PER PERSON( PLUS FEES) ROUND TRIP- NO REFUNDS WILL BE GRANTED AFTER TRIP OCCURS ON JULY 28TH 2011
BUS DEPOSIT: $45 PER PERSON. Deposit  will BE DUE BY May 1st , 2011 AND WILL NOT BE REFUNDABLE--  AFTER MAY 1ST, 2011 NO EXTENSION WILL BE GRANTED.   
FINAL PAYMENT:  $135 IS DUE BY JUNE 29TH 2011 BY CLOSE OF BUSINESS DAY OR UNTIL SOLD OUT.

HOTEL: METROPLITAN TORONTO HOTEL @ 108 CHESTNUT STREET TORONTO, ON.  http://www.metropolitan.com/toronto/ or watch video
http://www.youtube.com/watch?v=r9_7U_sDyBI
HOTEL COST : $130 PER  NIGHT and base on  SINGLE OR DOUBLE OCCUPANCY.  TRIPLE AND  QUAD RATES IS EXTRA AND WILL BE DETERMINE BY HOTEL
GROUP ROOM RATES
Additional one-bedroom suites request will be based upon availability at a rate of $175.00 per night plus 13% HST. This special suite rate is based on single-quad occupancy. 
The following special rates are available:
| | | |
| --- | --- | --- |
| Room | Single Rate | Double Rate |
| Deluxe Queen | 130 | 130 |
| Run of House | 130 | 130 |
Rates are quoted in Canadian funds and subject to current applicable 13% Harmonized Sales Tax.  The above rates is based on single/double occupancy only.
HOTEL CUT/OFF DATE
Hotel Reservations by attendees must be received ON or BEFORE JULY 18, 2011 (the "Cutoff Date")  
HOTEL BOOKING MUST BE MADE BY YOU WITHIN THE TIME PERIOD BY CALLING RESERVATION LINE @ 1-800-668-6600
OR 416-599-0555                    
 AND MENTION GROUP CODE ( MJ TRAVEL GROUP) OR ID 93989  TO secure MJ TRAVEL GROUP RATES.
FAB-BREAKFAST@ $19.50 PER PERSON WILL BE OFFERED BY THE HOTEL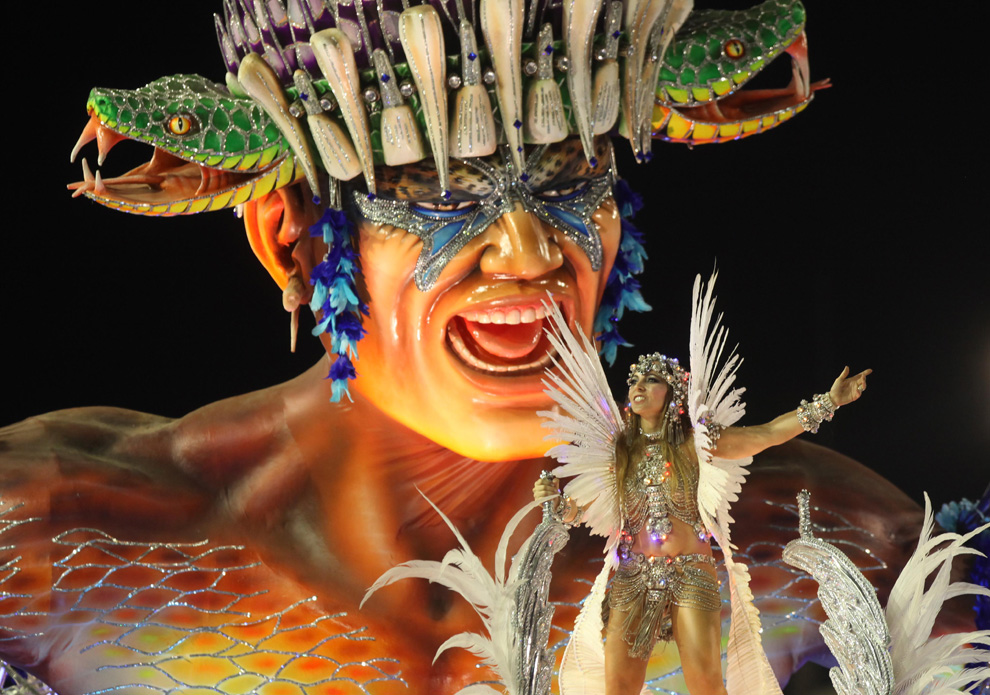 PICK UP LOCATTION FOR LARGO, MD: 
48 CASTLETON DRIVE UPPER MARLBORO, MD 20774 ( PARKING WILL BE AVAILABLE ON THE STREET IN THE NEIGHBORHOOD) HOWEVER, IT IS SUGGESTED TO HAVE SOMEONE DROP YOU OFF.
MJ TRAVEL GROUP WILL NOT BE RESPONSIBLE FOR ANY CARS TOWED OR TICKETED WHILE YOU ARE ON TRAVEL.
GROUP LEADER: Marlene Johnson 301-806-1965 for questions
PICK UP LOCATION FOR BALTIMORE, MD:
PARK AND RIDE : 4300 HAYWARD AVE BALTIMORE, MD 21215
GROUP LEADER: EARL WALKER 301-440-6132 FOR QUESTIONS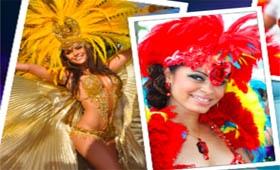 Feel de vibe at Caribana Festival – an exciting cultural explosion of Caribbean music, cuisine, revelry as well as visual and performing arts. In its 43rd year it has become a major international event and the largest cultural festival of its kind in North America. Toronto comes alive as the city explodes with the pulsating rhythms and melodies of Calypso, Soca, Reggae, Hip Hop, Chutney, Steel Pan and Brass Bands.
 SCHEDULE ITINERARY :
JULY 28, 2011--- MEET AT BOARDING LOCATION
BOARDING TIME: 11:30 PM SHARP ON JULY 28, 2011

MEET AT YOUR PICK UP LOCATION ATLEAST 30 MINUTES PRIOR TO BOARDING TIME. ( THIS IS CHECK IN TIME) PLEASE REMEMBER TO BRING YOUR BOARDING TICKET.
 JULY 29TH, 2011  
DEPART BOARDING AREA AT 12AM SHARP

SCHEDULED STOPS WILL BE DETERMINE BY BUS COMPANY DRIVER  ONLY ( BUS COMPANY RULES)

 ESTIMATED ARRIVAL TIME: BETWEEN 12 AND 1PM  AND WILL DEPEND ON STOPS AND TRAFFICE.

UPON ARRIVAL- CHECK INTO YOUR ROOM

THEN ON YOUR OWN TIME
July 30th, 2011: PARADE DAY- "ON YOUR OWN TIME"
July 31st, 2011: "ON YOUR OWN TIME "
August 1st --  check out of hotel  and depart @ 9am sharp.  
Arrive  at Nigara Fall @ 10:30am until 1:30pm

Boarding bus @ 1:45 pm @ drop off place in Nigara falls

Depart Nigara Falls @ 2:pm sharp

Make dinner stop @ 6pm for 1 hour
 AUGUST 1ST , 2011
MAID OF THE MIST!!  GROUP RATES HAVE BEEN SET UP.  WE MUST HAVE 20 OR MORE PASSENGERS FROM OUR GROUP TO GET THE GROUP RATE.  WE CAN DO THIS IMMEDIATELY UPON ARRIVAL TO THE FALLS. 
Nigara falls: Things to do
http://www.skylon.com/virtualtour/skylonvirtualtour.html
 http://www.niagarafallstourism.com/wheretoshop.html
http://www.niagarafallstourism.com/thingstodo-casino.html
http://www.maidofthemist.com/en/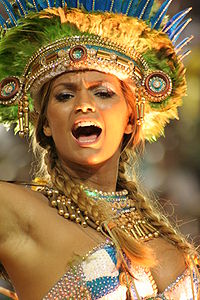 NEW WORLD COMPANY BUS RULES: 
1.   All decisions pertaining to the operation of the coach will be made by the motorcoach operator
based on legal requirements and New World Tours' policy.
2.   It is the motorcoach operator's determination when and where rest breaks and fuel stops shall be made in accordance with New World Tours' policy.
3.    The motorcoach operator will determine where the coach may be safely stopped during emergencies on the road and where it may be parked at other times.
4.  Allowing food and drinks inside the coach is a privilege granted by New World Tours and may be rescinded at the discretion of the motorcoach operator. Should the motorcoach operator determine that this privilege is being abused, all food and drinks will be placed in the baggage area and passengers will only have access during stops as needed.  A clean-up and damage fee will be assessed, if necessary AND EACH person IS RESPONSIBLE FOR THEIR AREA.  ALL TRASH MUST BE properly stored in  containers provided by the motorcoach operator and if necessary, pick up food and drink trash THAT IS  left by you.
5.   Minors are not allowed to board the coach without a chaperon/group leader/parent.
6.  Passenger behavior on the coach is the responsibility of the Group Leader. Legal and safety requirements determine that all passengers must be seated when the coach is in motion FOR YOUR OWN SAFETY
Responsibility of the Group Leader to see that this rules ARE enforced. If the Group Leader cannot enforce this rule, the motorcoach operator will park the coach and remain parked until it is enforced.
BUS FEATURES:
Each VanHool touring coach is equipped with state-of-the-art VuStar technology, including:
23" High Definition Video Monitors
DVD/CD/MP3 Capability player
Public Address System
DirecTV
XM Radio
Microsoft Office Applications
110 Volt AC Outlets (every other seat)
Individual Headphone Jacks
Ergonomically-designed Reclining Seats
Adjustable Footrests
Drink Holders At Each Seat
Overhead Reading Lights
Large Panoramic Tinted Windows (including a rear window)
Large Meticulously Clean Restroom
ITINERARY IS SUBJECT TO CHANGE WITHOUT NOTICE....PLEASE CHECK FOR UPDATES DAILY.
HELPFUL INFORMATION  
http://www.caribanafestival.com/pagedisplay.aspx?i=246 - BAND information.
want to play mas?
http://www.caribanatoronto.com/masbandscostumes
party link:  get your vip pass for the greatest parties:
 http://www.caribanatoronto.com/event/vippass   and 
 http://www.caribanatoronto.com/
YOU WILL NEED A PASSPORT FOR THIS  TRIP...
TO OBTAIN A PASSPORT, PLEASE VISIT LINK BELOW
http://travel.state.gov/passport/passport_1738.html
** IF YOUR LOOKING FOR A ROOMMATE? OR WANT TO SHARE THE COST? PLEASE EMAIL ME at  mjtravelgroup@verizon.net AND I WILL BE KEEPING A LIST FOR THOSE WHO ARE IN NEED OF THIS SERVICE.  ( MAKING NEW FRIENDS IS ALWAY EXCITING)***
MJ Travel Group and group leaders will provide you WITH:
Bottle water , soda

Snack, Dinner

Small  LIQUEUR for sale $2 and up!!!

MOVIE AND MUSIC ENTERTAINMENT
Thank you for choosing to travel with MJ TRAVEL GROUP... We appreciate your continuing business.  We always try to seek out the "very best prices" for your money!!
When & Where

METROPOLTIAN HOTEL
108 CHESTNUT STREET
Toronto, ON M5G1R3


Thursday, July 28, 2011 at 11:30 PM

-

Monday, August 1, 2011 at 12:00 AM (EDT)
Add to my calendar
Organizer
MJ TRAVEL GROUP
is an agency that cares about your needs, we are a full service agency ready to plan all your events and travel needs.  MJ Travel Group, is dedicated to helping you find the perfect trip that will match with your vacation needs and budget.  Providing extremly high-quality and personlized service is our #1 goal. 
Let us become your travel agency of CHOICE.
For upcoming event: http://www.mjtravelgroupevents.com  
Like on us on Facebook: https://www.facebook.com/pages/MJ-TRAVEL-GROUPEVENTS/339438611457 
TELEPHONE: 1-888-959-9401
FAX:  1-888-959-7856
2nd Annual "Caribana" 2011 Bus Tour