Description
2nd Annual Business of Beer: Panel and Tasting

Dream of starting your own brewery? Have a hobby you'd like to turn into a business? Or are you a craft beer enthusiast?

Boston's craft beer scene is bubbling! Local companies are disrupting the industry and creating unique experiences, flavors, and combinations that rival the oldest brands.

On Thursday, July 27th, Branchfood is teaming up with Dig Inn, General Assembly, & CIC to chat about the business of brewing and understand the past, present, and future of the Boston beer scene. Join us for a panel of beer experts from local breweries - large, small, and in between - who will tell us how they got started, where they found funding, and how they brew, market, package, sell, and distribute their product.
Come thirsty AND hungry! We'll have a full beer tasting and food catered by Dig Inn (included in the price of the ticket). See below for more details.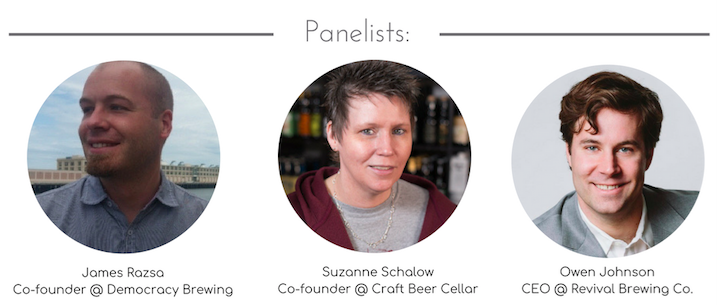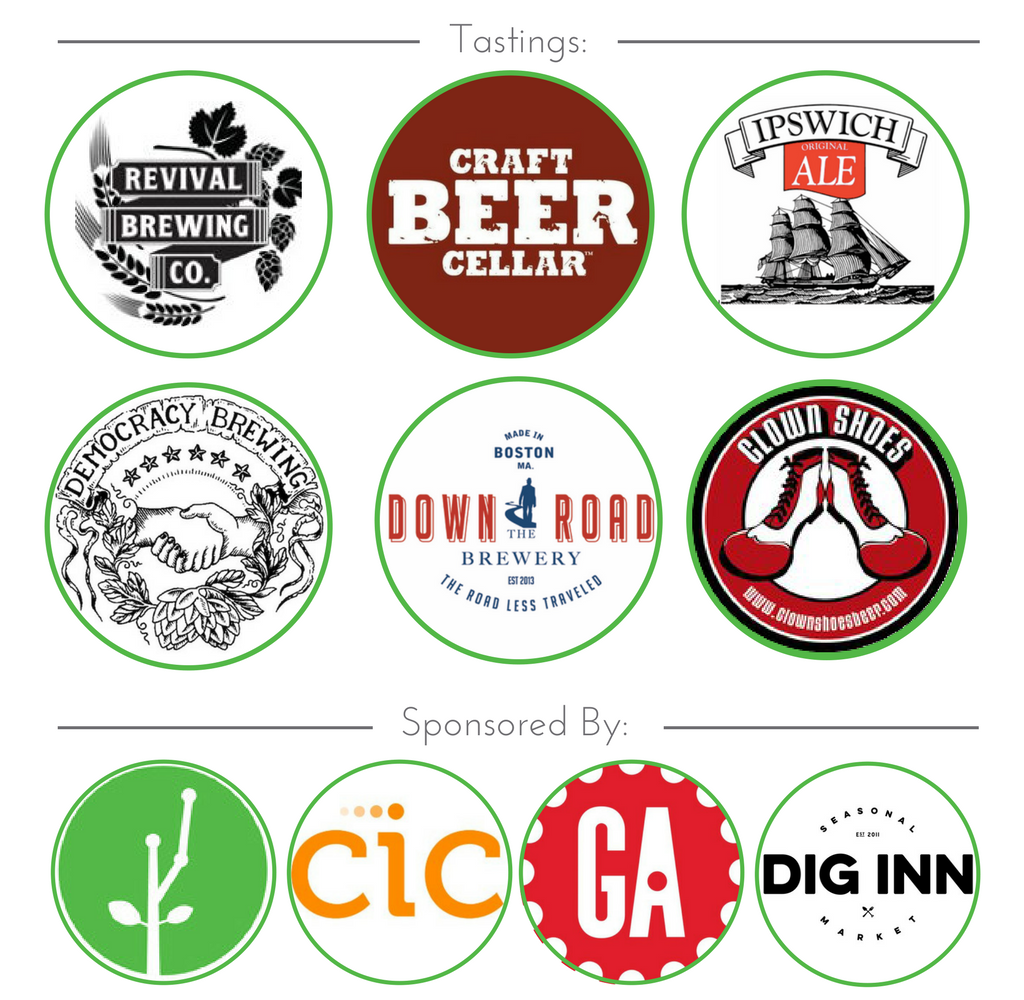 About the Speakers
Katie Stinchon
Executive Director
Massachusetts Brewers Guild
A former beer blogger and craft beer enthusiast, Katie brings her passion for the industry and expertise in storytelling and branding to the Massachusetts Brewers Guild. She is putting her decade of experience in event planning, marketing and public relations specializing in nonprofit organizations to the Guild's mission of promoting craft brewing and protecting the interests of craft brewers.
Owen Johnson
Chairman & CEO
Revival Brewing Company
A lifelong entrepreneur and early-stage startup investor, Owen has co-founded 9 ventures and invested in over 90 companies. He brings over 20 years of hands-on startup experience to the companies and founders with whom he works. Owen holds an S.B. in Electrical Engineering and Computer Science from the Massachusetts Institute of Technology. He has been a mentor for the MIT 100k Business Plan Competition and a business plan judge for the Brown Entrepreneurship Program Business Plan Competition. Currently, Owen is the Chairman and CEO of Revival Brewing Company, which partners with local businesses to develop distinct flavors that appeal to everyone from beer aficionados to those just beginning to experience the world of craft brews.
Suzanne Schalow
Co-founder
Craft Beer Cellar
Often times called "the people whisperer", Suzanne spent her life in some of the underworlds of human interactions. For 16 years, she studied her way across the country at various and sundry universities and could always be found at Some Restaurant, USA. There is not one job in a restaurant that she hasn't held. Excellent beer is the center and focus of her universe. She spends her days not taking myself too seriously while surrounded by hundreds of beers. She was born in Arkansas, holds degrees in both Liberal Arts and Conflict Transformation, and has special-people-negotiation-jedi-mind-trick-trance abilities.
James Razsa
Co-founder & Business Director
Democracy Brewing
James brings a passion for worker cooperatives and organizing to the Democracy Brewing team. His extensive experience in economic justice organizing includes working for Young Workers United, the Service Employees International Union (SEIU), and Jobs with Justice. James has also interned for the United States Federation of Worker Cooperatives, where he documented models of worker ownership and developed recommendations for expansion and funding models, as well as for Equal Exchange, one of the largest worker-owned businesses in the United States. James until recently was the Director of Campaigns for 350 Massachusetts for a Better Future, a community-led climate justice organization. Last but no less important, James has five years experience in the service industry, including work as a barback, dishwasher, bartender, food runner, event staff, and barista.
---


Beer Tasting: Enjoy small pours of seasonal favorites and new brews you haven't tried before. The following companies will be sampling their beers. Taste them all!
Food: Dig Inn will be providing a full selection of locally-sourced food for attendees.
Schedule
Beer tasting starts at 6:00 pm
Panel Discussion starts at 6:45 pm
Q&A Session at 7:30 pm
Event ends at 8:30 pm
---


The Business of Beer
Thursday, July 27th, 2017

6:00 - 8:30
Lighthouse, 20th floor
CIC Boston
50 Milk
Boston, MA 02109


---
By signing up for this event, you're giving our sponsors permission to contact you about upcoming events and promotions. Refunds not available less than 48 hours from start of event.